Inside the M&Ms 'Flavour and Fun Shop'
The confectionery brand adds an experiential touch to engage consumers with its "Flavour Vote" campaign.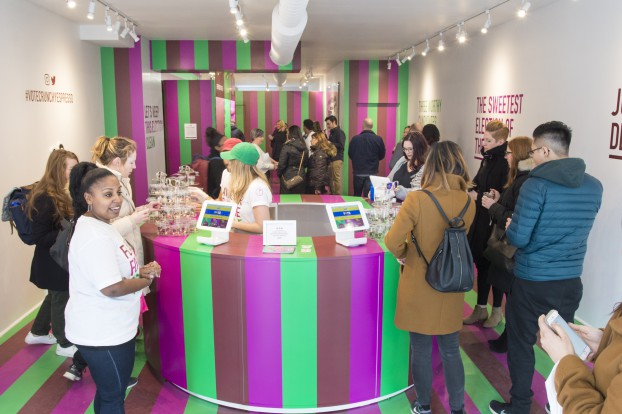 M&Ms opened a limited time "Flavour and Fun Shop" in Toronto to celebrate the the Canadian launch of its "Flavour Vote" campaign.
"The pop-up shop is all about engagement and trying the product and hopefully sharing it out online with social and digital," says Diana Frost, VP of marketing at Mars Wrigley. "It's about creating more content and some buzz so people will go to store."
Part of the broader contest program, the shop – located at 38 Ossington Ave. in Toronto – was all about engagement, product sampling and sharing the experience on social and digital. The brand was sampling three limited-edition crunchy flavours – espresso, raspberry and mint – and provided an opportunity to cast a vote to receive a choice of a free hat, sunglasses or t-shirt showcasing one of the three flavour choices.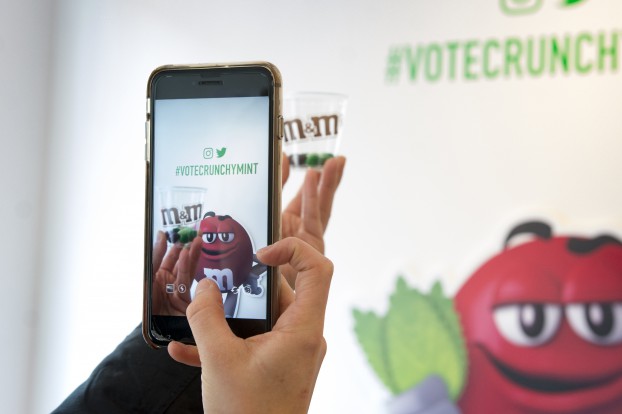 The pop-up was open from April 6 to 10 and included photo booths for each flavour featuring different props that let visitors show their support for their favourite candidate. There were also different food experiences, such as homemade breakfast bars made with raspberry M&Ms, or espresso and ice cream stations.
The goal is to get as many Canadian consumers as possible to vote on their favourite flavour by May 25. The winning flavour will be announced in August and be made available on store shelves for 18 months.