The recipe for reinvention
When faced with dwindling interest, tweaking a product, perception or positioning can have big results.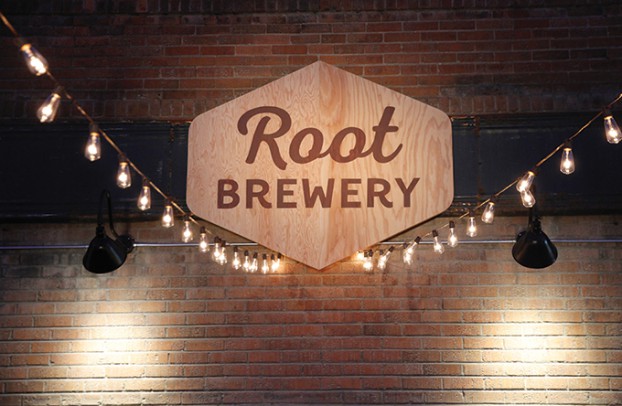 Over the coming days, strategy is taking a deep dive into the insights, trends and strategies that helped propel this year's Shopper Innovation Awards winners to success. Be sure to familiarize yourself with the full list of winners, and check here for any features you might have missed.
This story appears in the May/June 2018 issue of strategy.
Replace artificial ingredients with natural substitutes; educate shoppers on the benefits of your category and make it a hero; reintroduce a brand persona that's been hiding all this time – when faced with dwindling interest, sometimes reinvention can be achieved by tweaking a product, perception or positioning.
The task was recently taken up by A&W, who, for years, has been opting to use better, cleaner, healthier ingredients. Why? Because it's what millennials want: few are interested in artificial additives like high-fructose corn syrup. So the QSR decided to substitute millennial-unfriendly ingredients in its signature root beer with sarsaparilla and all-natural flavours.
To get the message out on the new recipe, the brand and Rethink took a page from craft beer and built a Root Brewery. It was a social haven, with its hygge atmosphere and hip furnishings designed and built by Evoke and MakerHaus.
A&W's drink flowed from the taps for two days in a space designed for conversation and buzz. Celebrity chefs were invited, along with brewmasters and foodies, and 2,000 mugs of root beer were served.
The pop-up led into a national marketing campaign, with sales increasing 17% and foot traffic jumping 43% as a result.
Faced with similar consumer demand for quality and nutrition, Les Producteurs de lait du Québec also set out to reframe its perception.
Food trends and changing demos led the dairy industry to experience a steady decline in milk consumption. Quebecers are not convinced of the nutritional benefits of milk, nor do they believe they should drink more of it on a daily basis.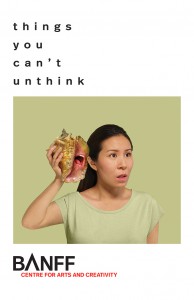 The Quebec producers decided to slow the erosion of white milk sales by reinforcing the perception of it being a healthy beverage.
The idea was to position milk as inspirational, so it created the "Milk. Solid Stuff." campaign, portraying the white substance as an audacious hero with 16 essential nutrients.
Working with Lg2, the organization recruited history-making personalities to act as brand ambassadors. TV creative celebrated the perfect performance of Olympic gymnast Nadia Comaneci, as well as UFC World Champion Georges St-Pierre, playfully suggesting that milk may have played a part in their achievements. By having the heroes hold a glass of milk at the end, the idea was to show that it possesses superpowers.
For print and OOH, illustrators created 16 executions representing milk's 16 nutrients. A glass of milk was placed at the centre of each illustration, linking all of the campaign artwork. Both consideration and purchase intent saw positive results thanks to the marketing shift. One out of two consumers said the campaign made them want to drink more milk, while three out of 10 non-drinkers said the same thing. For the Banff Centre for Arts and Creativity, the problem was both misperception and low awareness. Very few Canadians actually know of the centre's existence. And if they do, they don't quite understand the full scope of what it does. That misperception and low awareness is what the organization wanted to address, with a limited budget.
Essentially, the Banff Centre exhibits innovative art and hosts conferences with industry leaders that look to change views. In other words, it alters how you see and think about the world. Cossette came up with the tag, "Things You Can't Unthink," to show that the Banff Centre stays with you.
All of the creative was designed to haunt the audience. In an online film, an old man is shown being played like a piano by a incredibly tall man in a tuxedo. And in posters, a man is listening to headphones made of two halves of his head, while a conch shell was shot with a tongue and some teeth. The creative reframed the conversation around the centre, burrowing into the minds of those who watched the video more than one million times.
CPG gets (un) sexist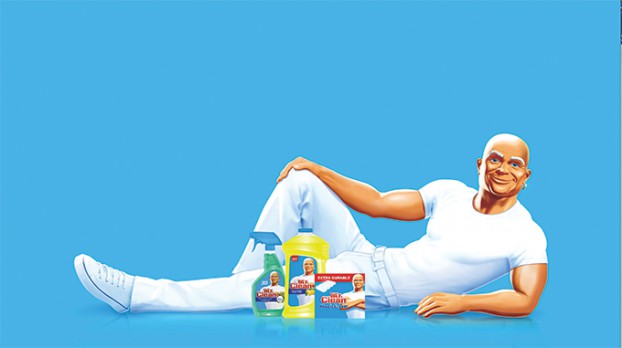 Women, for too long, have been portrayed in advertising as the primary cleaner of the house. But times are a-changing, and men are found holding the broom as both sexes begin to share the chores.
Understanding the new household dynamic, Mr. Clean decided to speak to both groups, looking to the SuperBowl's co-viewing audience to revive the 60-year-old brand.
In the process, it would recast the chore of cleaning from dreaded to dreamy.
Looking at historical advertising metrics on Facebook, the brand found that when it portrayed the Mr. Clean character as sexy, it experienced a sales lift (up to 7%, in fact). So it decided to show that there's nothing sexier than a man who cleans, with Mr. Clean being the "Cleaner of your dreams."
The campaign kicked off with a PR and radio tour, with supporting videos on YouTube. Ten days before game day, the Super Bowl spot was launched on The Today Show and retargeted through YouTube's TrueView.
The spot featured Mr. Clean seductively dancing and cleaning his way around a woman and through the house. It ends with the dreamy Mr. Clean being revealed as the husband and the tagline, "You gotta love a man who cleans."
Following the Super Bowl, the brand continued the campaign in TrueView, and eventually swapped in product-focused messaging that ran on Facebook and into the spring cleaning season, while in-store displays mimicked the same "sexy" messaging.
In the six weeks after the Super Bowl, product sales were up 3% to 5%. The 2017 campaign was covered by Ellen DeGeneres, Jimmy Kimmel, Conan O'Brien, Jimmy Fallon and more, generating eight billion impressions. On Super Bowl Sunday, Mr. Clean was talked about 26% more than the next highest advertiser (Budweiser), and its spot was the second most-shared that year.
Exploring the unknown
Brands have been tapping into a pervasive and very human condition called FOMO for years through another (arguably less sticky) acronym, LTO. That's because driving urgency through special products is effective for companies looking to boost purchase frequency.
That was the case for Tim Hortons, which was facing declining share of the specialty drinks market, including espressos and lattes.
While it had lost 3.6% of its share to big (Starbucks) and small (independant) competitors since 2012, the brand had actually found that consumers preferred its blend of espresso beans over others through a blind taste-test. However, interest in the coffee was found to be much less among a control group that was told they were drinking Tim Hortons. Those Canadians simply didn't believe that Tims could make a "real" latte and defaulted to competitors with higher prices and fancy environments.
So, to prove that Tims can make tasty and authentic lattes, but in an environment where Canadians can feel at home, the brand worked with Ogilvy to create an unbranded café in Toronto's trendy Queen West neighbourhood, calling it "Perfectly Uncomplicated Lattes."
Cheekily tapping into the fear of missing out on something new, the shop served only one item, a Perfectly Uncomplicated Latte, and was designed to look like an ultra-hip and independent shop.
Two weeks after the grand opening, through PR, social and a live Breakfast Television broadcast at the café, it was revealed that the latte was actually from Tim Hortons. Canadians' stunned reactions were captured on hidden cameras placed around the shop, with the footage used in an online film. Since the stunt, Tim Hortons has seen a 307% increase in latte sales, thanks to the 188 media stories that generated a total of 48.3 million impressions.
Also faced with declining sales of a signature product, McDonald's similarly generated new interest for the venerable Big Mac. For this QSR, the idea was to put a twist on the classic by changing up the ingredients ever-so-slightly with the addition of bacon.

It was the first time the Big Mac had been changed in 50 years, but the strategy was to drive appeal with "new news" among a younger target that values change.

The Big Mac has an ingredient list that doesn't include bacon, so the QSR played off the notion that this would cause consternation amongst its loyal followers. To address this, McDonald's decided to ask consumers the question: "Is a Big Mac With Bacon Still a Big Mac?"

The brand and Cossette launched spots that featured friends arguing the existential question, each with an opposite POV. The team also covered the city with questions like "Is a tricycle still a bicycle?" on billboards.

The campaign helped support a successful relaunch with a 37% increase in sales over projections.