Cause marketing gets tangible
Selling things as a fundraiser is not exactly novel, so there needs to be a twist to draw attention to causes.
Over the coming days, strategy is taking a deep dive into the insights, trends and strategies that helped propel this year's Shopper Innovation Awards winners to success. Be sure to familiarize yourself with the full list of winners, and check here for any features you might have missed.
This story appears in the May/June 2018 issue of strategy.
Selling physical things for fundraising is not super novel, so to draw attention to a charity, there needs to be a twist – a PR-worthy one. To break through in cause marketing, brands have had to do more than simply pull at heartstrings.
Some are shaking things up and leaving their mark in more tangible ways – or in the case of Jumpstart, on a piece of toast.
Working with Community, the Canadian Tire charity (which eliminates kids' financial barriers to sport) began with a ubiquitous daily ritual – breakfast – which inspired a set of toasters that impressed the faces of hockey stars Wayne Gretzky, Connor McDavid and Jonathan Toews into bread.
The "#GiveAToast" campaign was intended to reach millennials through humour and each toaster was promoted by having the players poke fun at their toast persona: Toews was represented as the serious "book lover," McDavid as the "future," and Gretzky as "the great one" (naturally).
The toasters were decked out with "goalpost red" packaging and custom copy for each athlete, with the charity selling out in a single day. The campaign also helped Jumpstart earn more than 55 million digital impressions and another 44 million earned impressions in under a week.
The charity bear is a ubiquitous fundraising staple, and as such, not much help in the earned media front. So to reimagine it in the context of the world's refugee issue, COSTI worked with Rethink to create a product that helped break down immigration's biggest barrier: language.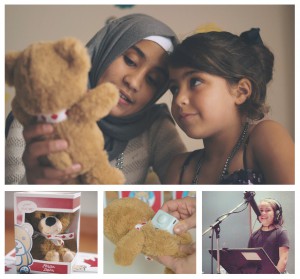 With the arrival of some 37,000 refugees to Canada since November 2015, of which 60% are children, access to language services and entry to kindergarten is often delayed. Seeing this need, COSTI built Ahlan Bear to help bridge the language gap as quickly as possible.
Ahlan (whose name means "welcome") speaks a combination of useful and cultural phrases in English and Arabic to help build language skills and connect refugee children to their new home.
The bear also served as a tangible way to connect with consumers to encourage donations that help welcome Syrian children to Canada.
The initiative saw Canada's Minister of Immigration John McCallum fly to Toronto to hand-deliver the bears to newly arrived refugees. The organization is now working on a French-speaking bear for Canada, with plans to expand to even more languages in the future.
Sometimes the challenge is framing the charity's need in a tangible way, and again, with an eye to maximum impact.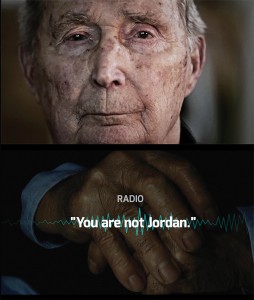 The Branch Out Neurological Foundation faced the challenge around getting people to understand the barriers that exist for those with Alzheimer's. With the number of older adults diagnosed with Alzheimer's rising dramatically, the org needed to increase donations for research, while raising awareness of the disease by having people experience its effects first-hand.
Working with Rethink, the organization created custom phone cards and distributed them to people on Family Day as part of its "Stranger's Voice" campaign. The cards gave users the chance to call their loved ones anywhere in the world, free of charge. But, what they didn't know was that the calls were routed through a hacked VoIP server, which modulated the callers' voices to render them unrecognizable.
After the call, users received pre-programmed text messages explaining why the listener didn't recognize them, and some of the conversations were then used in 60-second PSA radio spots.
The tech was then used in podcasts to drive listenership with a younger demo. Hearing the modulated (and unrecognizable) voices of the podcast's hosts, confused listeners reacted online before being told what had actually happened.
The campaign helped increase website traffic by 1,100% and saw donations shoot up 432%, with first-time donors rising 56%, making it one of the most successful efforts in the foundation's history.
Donation-boosting PR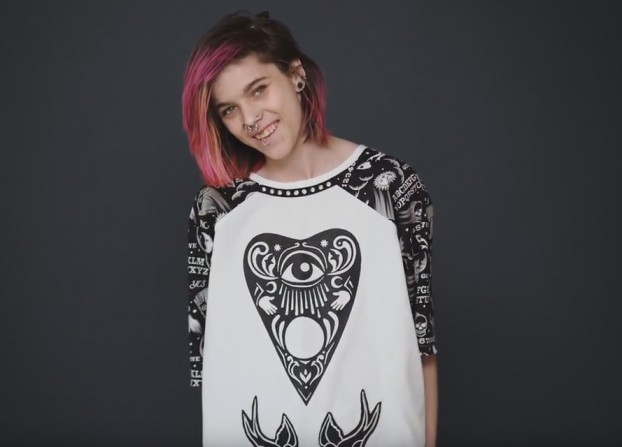 All press is good press. In the case of cause marketing, you always want to make front page news – because free media is the golden ticket to new donors.

Case in point, when Starlight Children's Foundation created a gown for teens feeling the identity-crushing effects of anonymous hospital garbs, the foundation saw a 78% increase in donations after being picked up in almost every news outlet across Canada.

Starlight's "Wards+Robes" began with the desire to help hospitalised teens face the world. Partnering with Rethink and Canadian designers, the foundation found a solution to their identity crisis with the line of hospital gowns that were packed with personality.

Artists commissioned to create the gowns, ranging from a tattoo artist to a costume designer who had worked with David Bowie, used colourful fabrics to transform the garments from camo to punk. The foundation then let kids choose the one that best resonated with them.

The experience was filmed, and quickly spread on social media, earning more than 22 million unpaid views. The gowns received coverage from hundreds of publications, including CNN, Huffington Post, BuzzFeed and Teen Vogue.

And now, Starlight is expanding the program to its network of 130 hospitals worldwide.