Inside Maple Leaf's new 'real food' manifesto
Marketers from the brand discuss insights that led to a reformulation of its products to be free of artificial ingredients.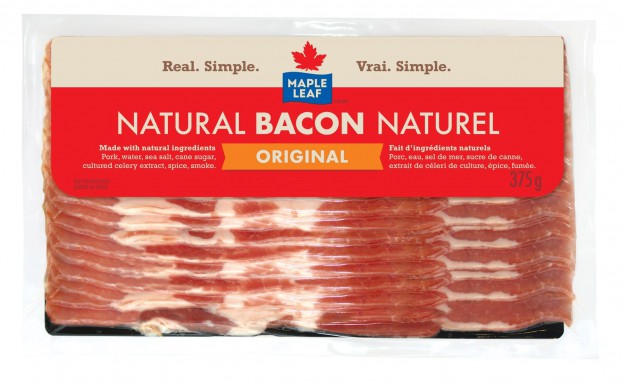 Maple Leaf Foods has launched what it's calling the biggest change in the company's 100-plus year history to be a leader in a "real food" movement in Canada.
By the end of the year, none of Maple Leaf's products will include artificial preservatives, flavours, colours or sweeteners, a change that covers 120 SKUs and is lined out in a new manifesto for the brand. The reformulation process has been going on for the last 18 months, and is largely based on research and interviews conducted with more than 10,000 Canadian consumers.
"I think it's pretty clear that consumers are weary of big CPG companies that aren't forthright and honest and transparent about what's in the food," says Adam Grogan, SVP of marketing and innovation at Maple Leaf. "Consumer expectations are changing, and felt the Maple Leaf brand had to rise to that challenge. Consumers expect more from their food overall, particularly from a leading Canadian brand that's been around for over 100 years."
The biggest insight, Grogan says, is that Maple Leaf products tend to be consumed by families, particularly ones with small children. That is a situation where it's especially important to consumers to understand what they are feeding their families.
"Consumers change their needs and demands and wants for food throughout the course of the day and the week," Grogan says. "People claim that they want a lot of things, be it bold flavours and tastes or healthy and nutritious choices. But that may change depending on who they're with. When and where our food is consumed, it's pretty clear they want real and simple ingredients that they can actually pronounce."
The change in product portfolio is coming with a full rebrand and new looks for its product packaging, as well as a multi-phase national campaign led by agency Sid Lee that will be rolling out through the rest of the year. The first spot in the campaign, released on Monday, shows children at a spelling bee struggling to spell out ingredients commonly found in packaged food. It ends by saying if you can't spell it, you won't find it in Maple Leaf products, and introduces a new tagline for the brand, "We're For Real."
The broader campaign will also include out-of-home, digital and print ads. D'Arcy Finley, VP of marketing at Maple Leaf, says this is "the first time in a long time" the company has committed to a multi-platform campaign like this one.
"This phase is really about announcing the food news and the changes we've made and finding a powerful breakthrough way of communicating that," Finley says, adding that future phases will zero in on more specific parts of the change, and will be leaning particularly hard on communicating to families.
One of the areas that will be highlighted is Maple Leaf's commitment to both sustainability and food security. First announced last summer, Maple Leaf Foods has committed itself to becoming "the most sustainable protein company on earth," a goal that includes cutting its waste, energy use and launching the Maple Leaf Centre for Action on Food Security, an organization researching new and innovative ways to ensure all Canadians can access nutritious food.
Those sustainability goals came at the corporate level for the Maple Leaf Foods parent company, but Grogan says including it in the manifesto is a signal that sustainability is going to be a big part of the Maple Leaf brand itself, which can be used to illuminate and communicate the issue and what's being done to address it.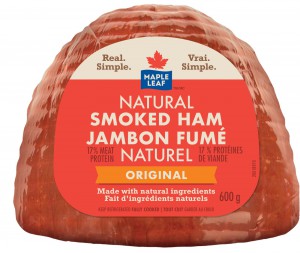 When it comes to the rebrand, Finley says it is the first time Maple Leaf has redesigned its look since the mid-90s. The idea is to reflect the goals of the brand with a logo that is also more simple, with a visual packaging identity that is consistent across products and gives Maple Leaf a consistent look and presence on store shelves.

Maple Leaf Foods has also been making investments in products for those that don't eat meat, acquiring companies like Lightlife and Field Roast that specialize in plant-based and meat alternatives. Grogan says that while alternative proteins are important to the company and consumers – and are a part of its business Canadians can expect to see grow – this "reinvention" is focused on the Maple Leaf brand and specifically what consumers are looking for in meat products.

"It's very clear to us that the role the Maple Leaf brand plays in meat and meat consumption in Canada is very significant and important," Grogan says.