No Frills finds pride in being a 'hauler'
The discount grocer defines what it means to shop for less in a campaign that plays to the brand's cultural cachet.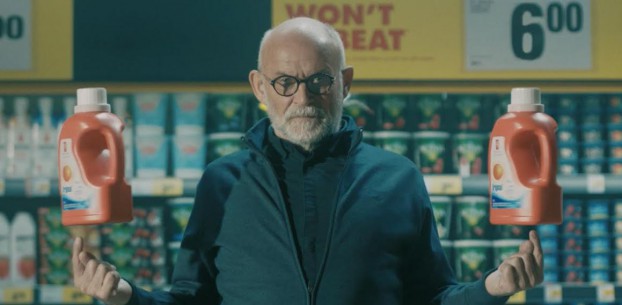 Loblaw banner No Frills is celebrating the thrill its customers get from purchasing groceries at discounted prices, labelling them as "haulers" in a new campaign.
In a 90-second spot, the grocery chain defines a "hauler" as "someone who gets a lot, for a lot less." And if the commercial is any indication, the label is one to be worn with pride by the discount-savvy shoppers who frequent its stores.
Customers of various ages are cast as superheroes capable of doing handstands off grocery carts while picking out produce, of running sideways along the doors of the frozen foods aisle and of doing aerial cartwheels across the store, while another person effortlessly spins tubs of detergent on the tips of his fingers.
The banner has run mass campaigns in the past, but has generally focused on flyers and print advertising. Last spring, it upped its mass play in an effort to reach customers who were proud of the fact that they sought out value and quality with a campaign that put the focus on the fact that it didn't have the unnecessary extras of its grocery competitors.
Led by John St., the new campaign is running across social, TV, cinema and out-of-home. The brand has also made limited-edition merchandise available on haulershop.com, including bright yellow, "Hauler"-themed t-shirts.
To generate buzz online, "Haulers" was teased on social and out-of-home in the weeks leading to the launch – an approach reminiscent of McDonald's Big Mac with Bacon campaign in January, which included unbranded teaser ads that positioned "BMxB" as an upscale fashion or beauty brand. No Frills achieved a similar effect by head-faking people into thinking "Haulers" was a soon-to-be-launched clothing line. Wild postings and a targeted local newspaper buy also hinted at an upcoming Haulers concert tour.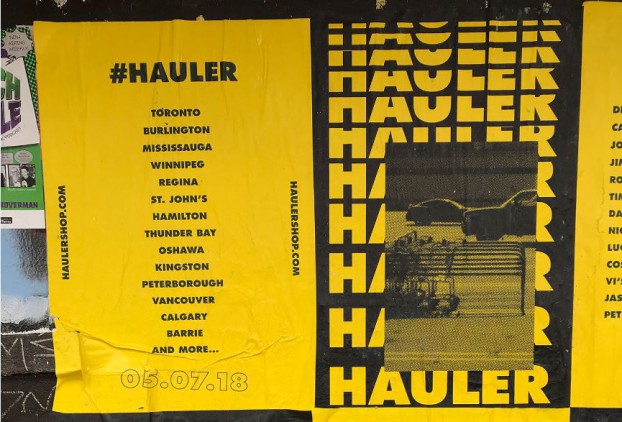 Mary MacIssac, VP of marketing for the discount division at Loblaw Companies, says the campaign is meant to show No Frills customers that they should wear their shopping habits as a "badge of honour."

People who shop at No Frills feel like they're buying the products they could get elsewhere but for cheaper prices, says Cher Campbell, creative director at John St, and the campaign portrays "that feeling, that swagger, that self-satisfaction."

"We bundled up all the pride of a getting a great deal, gave it a name," she says. "This is how it feels to be a hauler."

She adds that the simplicity of the six-second cut-downs made them work well for pre-roll and social posts, which usually present challenges from a storytelling perspective. The idea that it should feel great to buy products for less is not a difficult one to understand.

Campbell says "Haulers" speaks to all grocery shoppers but especially to Canadians who are the primary household buyers, a group that skews female.

"Pull into any No Frills parking lot and you'll find every kind of car from economical compacts to luxury SUVs," she says. "The No Frills shopper is mindset, not a demographic."