Swiss Chalet brings ordering to Google Assistant
The restaurant continues to expand its mobile options with the addition of voice commands.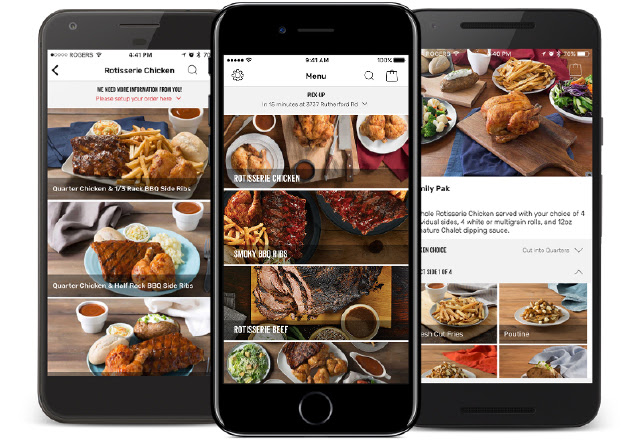 Swiss Chalet has added another mobile ordering option by enabling voice commands with Google Assistant.

After linking their Swiss Chalet account and saying "OK Google, order from Swiss Chalet," users can place an order for pick-up or delivery, allowing them to select from previously set favourite orders or reorder their most recent meal.

The new ordering option comes following an update to the mobile version of Google Assistant announced at the Google I/O developers conference earlier this month. That update allows users to place orders with certain restaurants. It also offers additional features – such as setting a favourite order – for partner restaurants that have linked their apps to the Google Assistant.

In the U.S., Google had previously offered orders from Domino's and Dunkin' Donuts through the Assistant. It is now bringing in new partners like Starbucks, Applebees and Doordash south of the border. The update also came with a design refresh that displayed more visuals and information in response to voice commands, as opposed to only ordering through a chat interface.

David Colebrook, VP of marketing at Swiss Chalet parent company Cara, said in a press release that the partnership reflected the restaurant's "ongoing commitment to enhancing our guest's ordering experience." In March, Swiss Chalet also partnered with Google's Waze traffic app to allow users to order ahead at a location near them. And later this year, it will add the ability to place orders from The Weather Network app.