2018 Brands of the Year: Chevrolet drives the Canadian Dream
The brand's masterbrand approach is one rarely seen in automotive marketing today.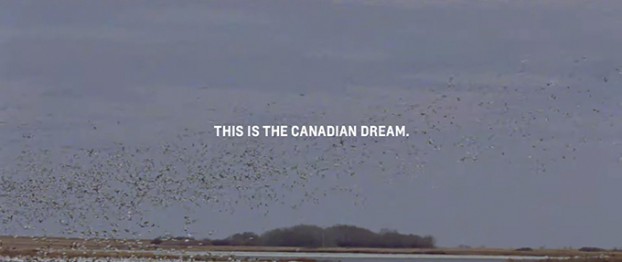 This story originally appeared in the October 2018 issue of strategy. Each day this week, StrategyDaily will be rolling out the magazine's Brand of the Year winners for 2018.  

Gord Bickle loads boxes into a trailer hitched to his Chevy Silverado pickup truck. Soon, he's crossing Manitoulin Island, in scenic northwestern Ontario, delivering fresh produce as a volunteer for a non-profit food charity.
Bickle is retired and now fills his days with charitable work. Driven by a sense of duty towards others, he serves as inspiration to those around him and to Chevrolet Canada, the car company that made his selfless retirement project possible.
That's the message behind a documentary-style ad supporting Chevrolet's "Canadian Dream" masterbrand platform, launched in May 2017. Others tell a similar tale, including one about Carol Ellyn, a project manager with musical aspirations who treats her Chevy Cruze as a mobile recording studio; and one about the Parkin family, who trekked from P.E.I. to the Yukon in one year, seeing 80,000 km of Canadian backcountry through the window of their Chevy Equinox.
While the promise to "Find New Roads" has guided Chevrolet's communications at a global level since 2013, Chevrolet's "Canadian Dream" set a dramatic new tone for a brand accustomed to putting its vehicles at the forefront of its marketing. Moving forward, it would be the Bickles, Ellyns and Parkins of the world – in other words, everyday Canadians – who would drive messaging for the brand in Canada.
Chevrolet's new emotionally driven masterbrand campaign is an approach that's rarely seen in auto marketing today. The category has seen big brand campaigns in the past, but Robert Karwel, senior manager of JD Power Canada's automotive practice, believes they are poised to return in a big way as manufacturers look to improve the consumer experience with the goal of "generating loyal customers for life." As a result of companies offering increasingly similar types of tech and engineering, he says, "the strength of the brand is only going to increase in its importance going forward."
After years of focusing on marketing product innovation, Laura Pacey, brand director for Chevrolet at General Motors Canada says the automotive industry had lost "a little bit of our humanity." Chevy had also fallen out of favour with Canadian drivers, even as it continued to pump out a steady stream of vehicles. What's more, says Pacey, because the country's demographics have changed over Chevy's century-long existence, many new Canadians did not have strong childhood associations with the brand.
Its brand health – measured in terms of awareness, opinion, consideration and "net-momentum" (a short-term metric used internally by Chevy) – was flat. It wasn't that people were saying bad things, rather, the underlying sentiment was one of "indifference."
The company turned to its long-standing agency partner, Commonwealth//McCann Canada (with the additional help of Carat on media, Momentum Worldwide on experiential and Weber Shandwick on PR), which found inspiration in the findings of its 2016 "Truth about Canadians" study. The research "uncovered an entirely new level of diversity where Canadians see themselves as individuals within the patchwork of a mosaic and strive for success, but not at the expense of others," McCann observed at the time.
Those insights were the starting point of the brand strategy designed to help Canadians imagine themselves in a Chevrolet vehicle, navigating the road towards fulfillment of their everyday dreams. McCann's research showed that the "Canadian Dream" is defined by the ideal of collective progress, and a simultaneous respect for individualism and diversity.
For Chevrolet, the new platform has resulted in marked brand improvements: it has seen four consecutive quarters of a brand health uptick and record levels of likability and credibility, which is typically on par with or below industry averages, according to Pacey. On favourability and consideration alone, Chevrolet has seen double-digit growth since launching the platform.|
Through the first quarter of 2018, Chevrolet sales have grown by 12% in Canada, making it the third top-selling brand in the market (behind only Toyota, which posted a 5% growth rate, and Ford, which saw a 3% decline). It is currently on track to see its best year in sales since 2006, with growth strongest in the pickup (38%) and SUV (24%) segments. Chevrolet sales are well above average in cars, having grown by 16% despite a category decline of 10% in Canada.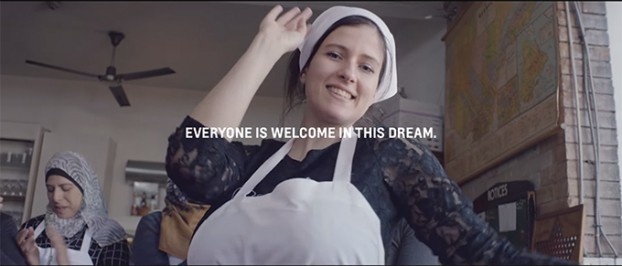 The "Canadian Dream" launched last year with a two-minute manifesto, highlighting the aspirations of modern-day Canadians as documented by a film crew during a 27-day, cross-country trip. The film focused exclusively on the brand and on defining the "Canadian Dream" and made no mention of Chevy vehicles. But the stories of the people the crew encountered along the way – Bickle, Ellyn, the Parkin family and many others – were eventually teased out over several months in spots supporting individual models.
"It was never our intention just to lift the brand," says Josh Stein, ECD at McCann Toronto. "We recognized that there were some great cars and trucks that we needed to sell, and we got to that."
However, Pacey says the strategy came more into focus following the release of the dream manifesto. "We were just trying to give a voice to our brand that was going to be a larger social strategy and platform to jump off of," she says, "but we didn't know at the time that we were going to expand it as we have."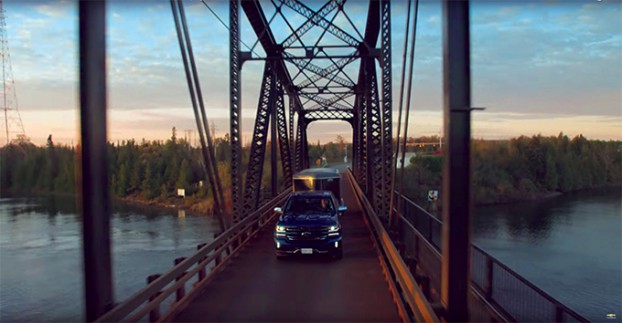 With the automaker's manifesto now in play, Chevrolet began rolling out a series of campaigns supporting its core nameplates, including the Silverado, Cruze and Equinox. Unlike the anthem spot, these model-specific ads were linked to values inspired by each vehicle's core customer segment. The Silverado (represented by Bickle), for example, embodied the idea that truck drivers are "the salt of the earth, very humble people," says Pacey. While the category focuses on towing capacity and "being tough," the Silverado ad embraced "fewer ladders, more helping hands."
For the Spark, which skews younger and more urban, the company focused on the aspirations of young city dwellers, with most of its media spend in the Toronto, Montreal and Vancouver markets. Pacey says the marketing placed the car in the context of "city dreams," reminding customers that the automaker is "inspired to build vehicles that are about your dreams when you're a young person just getting started in the city."
The message underlying "Canadian Dream" served as a broader campaign promise that Chevrolet would fulfill across all its communications, from its product design to its sponsorships.
"It needed to be broad enough and strong enough that we could hold ourselves up to it almost like a litmus test, demonstrating the Canadian Dream and how Chevrolet is inspired by it," says Pacey.
On the sponsorship front, for example, Chevrolet has been working with The Amazing Race Canada on show integrations for the past six years. The series' 2017 season drew an average audience of 1.76 million viewers per episode, making it the most-watched Canadian program of the broadcast year, according to CTV. Pacey says the partnership comes with the chance to do brand and content integrations, a key aspect of Chevy's overall sponsorship strategy.
"We can show off the tech and the diversity of our product, but we're also positioning our brand in a fun, accessible way," she says. "We have our overall campaign messaging, but we feel like those partnerships allow us to get closer to the community."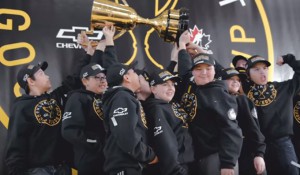 The automaker's sponsorship activities have not been limited to the hit show. In addition to sponsoring an "Emerging Artists Showcase" at the Boots and Hearts country music festival in Oro-Medonte, Ont., and a cultural events series called "Chevrolet Indie Fridays" in Toronto's Yonge-Dundas Square, it is also a premium hockey sponsor, and over the last year, the notion of supporting dreams has been used to support the Good Deeds Cup, awarded to the peewee hockey team that has had the biggest impact on its community, through volunteering at a food bank or raising money for charity, for example. The winning team is awarded $15,000 from Chevrolet to donate to the charity of their choice.

The winners also play host to a ceremony in their home town and are featured in a TV broadcast.

Extending the platform into the grassroots sponsorship program has enabled Chevrolet to make a tangible contribution to the dreams of Canadians – in the case of the 2018 winners, The Pas Huskies, that dream was helping to save the only homeless shelter in their local Manitoba community.

"We feel like we're just getting started; we have a long way to go," adds Pacey.

"We've seen some great success, but at the end of the day we want this brand to be one that people are proud to be associated with. And that's a big, ambitious goal."

Having completed the first year of the platform, Chevrolet is now focused on building upon the notion of "social connection and social affiliation" through initiatives like the Good Deeds Cup, she says. It is also continuously assessing the values at the heart of the "Canadian Dream," because "things change over time."

When it comes to supporting Canadians' dreams in the long-term, Pacey says Chevrolet must be steadfast in making its "actions speak louder than our words."