FCB big winner at Clios second year running
Ten Canadian agencies collectively earned 26 trophies at Wednesday evening's show in New York.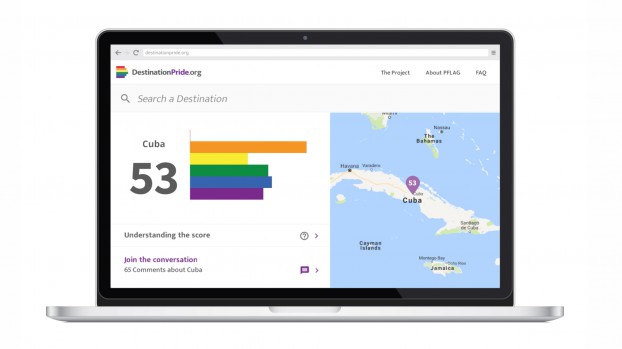 During Wednesday night's Clio Awards in New York, 10 Canadian agencies took home a collective 26 trophies.
FCB Canada led the awards tally with 10 awards for the second year in a row, with its FCB/Six division taking home five Golds and three Silvers for its "Destination Pride" campaign (pictured above) for PFLAG Canada, which also picked up several Lions at Cannes earlier this year.
Meanwhile, FCB won two Bronze trophies, both for work it did for the Canadian Down Syndrome Society (CDSS). Last year, FCB also led the Canadian Clio winners for work it did with CDSS.
Bensimon Byrne / Narrative / OneMethod also won Gold for its "Break Bread Smash Stigma" campaign for Casey House (pictured below). The work also received three Bronze trophies.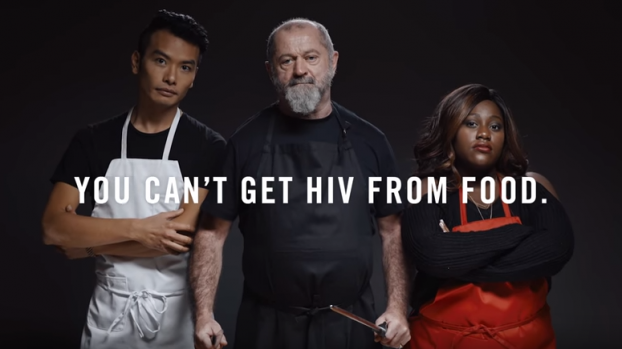 Lg2 won Silver for "The You Inside Project" for Gender Creative Kids Canada. And Cossette won three Bronze awards for "SickKids VS: All In" for the SickKids Foundation (pictured above). Ogilvy also took home three Bronze prizes for its "Beautifully Real Moms" campaign for Baby Dove, the agency also won a silver at the Fashion & Beauty Clio's back in September for the same campaign. McCann Canada won two Bronze Clios for Prostate Cancer Canada's "The Alternatives." While  J. Walter Thompson Canada, Rethink and 123W each snagged a Bronze for clients St. Louis Children's Hospital, RGD and the Vancouver Mural Festival, respectively.
In the Clio Fashion & Beauty category, Toronto's Open Creative Company was the only Canadian agency to win a Gold in that category. Open also won a Silver for the "Now Shipping Worldwide" campaign for Smythe.
And in the Clio Music category, Cleansheet Communications was the only Canadian agency to win an award, taking home a Silver for its "CanadaSound" campaign that was part of the celebrations that swept the Great White North last year for Canada's 150th birthday.
The full list of Canadian winners can be found below. The Clio Awards' winners, along with the Clio Music winners, were feted at a gala ceremony on Oct. 3 in New York. Also listed are those that won in the Clio Fashion & Beauty and Clio Music categories, which were handed out back in September.
FCB/Six: 5 Golds, 3 Silvers
PFLAG Canada, "Destination Pride"
FCB Canada: 2 Bronze
Canadian Down Syndrome Society, "Down Syndrome Awareness"
Bensimon Byrne / Narrative / OneMethod: 1 Gold, 3 Bronze
Casey House, "Break Bread Smash Stigma"
Lg2: 1 Silver
Gender Creative Kids Canada, "The You Inside Project"
Cossette: 3 Bronze
SickKids Foundation, "SickKids VS – All In"
Ogilvy: 3 Bronze, 1 Silver (Fashion & Beauty)
Baby Dove, "Beautifully Real Moms"
McCann Canada: 2 Bronze
Prostate Cancer Canada, "The Alternatives"
J. Walter Thompson Canada: 1 Bronze
St. Louis Children's Hospital, "Remission Bell"
Rethink: 1 Bronze
RGD, "DesignThinkers 2017″
123W: 1 Bronze
Vancouver Mural Festival, "Identity"
Open Creative Company: 1 Gold, 1 Silver (both for Fashion & Beauty)
Smythe, "Now Shipping Worldwide"
Cleansheet Communications: 1 Silver (Music)
CanadaSounda, "The CanadaSound Project"