2018 Brands of the Year: RBC banks on the next generation
Canada's largest bank has been deepening its CSR, innovation and community ties.
This story originally appeared in the October 2018 issue of strategy. Each day this week, StrategyDaily will be rolling out the magazine's Brand of the Year winners for 2018.  
Things are good right now for Canada's Big Five banks. Consistently strong earnings have been rolling in quarter after quarter for several years, often exceeding analyst expectations. RBC is no exception. Canada's biggest bank reported a record $3.1 billion in net income in its most recent quarter. The Royal Bank of Canada also leads in market share when it comes to personal and business loans, credit lines and mutual funds.
But despite its strong financial performance and the sector's rosy outlook, the bank has been preparing itself for the future. It's investing more in its brand, driving deeper connections with communities and finding new ways to add value to the lives of Canadians.
"We live in an era of transformation, and brands need to work much harder at the connectivity between real people," says Mary DePaoli, EVP and CMO at RBC. "Bringing heart and that emotion and humanity to the brand is critical in a world that's increasingly digitized. All of this transformation is happening around us, but it's also happening to our consumer. Having a human connection amidst that is the thing we think is going to help us stand apart."
Many of RBC's competitors have seen that need too, emphasizing their accessibility and friendly disposition to change people's perceptions of a traditionally stodgy category. But RBC has been striving to go beyond the individual customer and their financial transactions – instead, focusing on the communities in which they live.
"Our purpose… is helping clients thrive and communities prosper, and our promise as a brand is anchored in relentlessly improving human experiences," DePaoli says. "It's not just client experiences, it's human experiences. That extends to their entire lives, their communities, our charitable partners and any stakeholder that may or may not be a customer of RBC. It's a very holistic view, and that needs to start at the top of our house."
DePaoli says the marketing team at RBC has grown by about 15% over the last three years, ever since it recognized the role that disruption would play in its business and how its brand would weather the storm.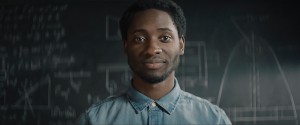 In the spring, RBC released its first campaign behind "Future Launch," a new CSR platform with a $500 million investment over 10 years to help prepare Canadian youth for the future job market. The campaign, by agency BBDO, explained the "looming crisis" for Canada's young people and how the program teaches valuable skills in a transformation-driven marketplace, as well as how it's supporting Indigenous youth and other disadvantaged groups in the job market. It fits with RBC's aim to connect with communities because helping Canada's youth face disruption will benefit the areas where they live for years to come.
But the work that helped get the CSR program off the ground and connect the brand with Canadians began to seep into the rest of RBC's marketing organization – and because it needed to reach a younger target, the bank doubled down on its data, content creation and social media capabilities.
"We are getting the attention of people through mediums the bank has never been focused on in the past," DePaoli says. "We've really needed to pivot to understand how we can get in the path of a young consumer, as opposed to assuming they'll just visit our sites to get information. And that has changed the way we develop all of our marketing and advertising tactics."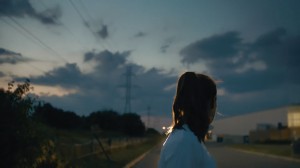 On the content front, RBC has worked with HGTV and Live Nation, as well as renewed its partnership with the Toronto International Film Festival (TIFF). It has also been running concerts with high-profile artists through its RBCxMusic platform, giving online banking customers access to special ticket offers. Since 1947, RBC has been involved with Canada's Olympic athletes, and for the 2018 Winter Games, the bank used its "Someday" platform to delve into the athletes' backstories. But instead of looking solely at the athletes that would be participating in the PyeongChang Games, it also expanded its Training Ground program (which is focused on providing support to Canada's future Olympians), incorporating content from Training Ground events into its Olympic media buy.
"We aren't telling stories about our products, but rather about how RBC is there for the athletes and for the communities that got them there," DePaoli says, adding that among Olympic advertisers, RBC performed best in unaided recall globally.
Creating a human connection has become table stakes for bank brands and so, too, has investing in emerging technology.
During a conference call in June, RBC announced its plans to spend $3.2 billion on technology, digital products and online platforms in 2018, part of an ambitious goal to gain 2.5 million new customers in Canada by 2023. It also launched RBC Ventures, a new unit of the bank that quietly started last year as an in-house startup incubator. It creates companies that are within the realm of finance, but outside the transactions banks traditionally handle.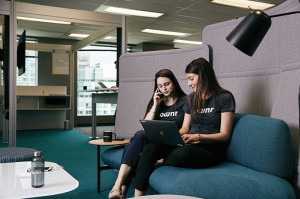 Many of the companies were created by RBC's own staff: Ownr, which helps users start a new business, was co-founded by Shadi McIsaac, RBC's former director of digital innovation before being brought into the Ventures team, and Jacqueline De Sousa, a product analyst. Get Digs allows tenants to pay their rent through various methods and was founded by Megan McQuillan, RBC's manager of strategy and transformation, and Rachael Carswell, who previously worked on the account team at Brightworks and Mirum before being hired as a director for the Ventures team last year.
"The mindset of Ventures is what sets it apart," says Martin Wildberger, EVP of innovation and technology at RBC. "It's about RBC getting out of just being in the traditional banking business by thinking more broadly and appealing to clients that aren't traditional bankers. How do we deliver value in a digital world, build a new customer set and, down the road, maybe connect them back into the mothership?"
Users don't have to be RBC customers to use the apps and services developed by Ventures, and Wildberger says having those users one day consider becoming an RBC customer is second on the priority list. First, he says, the bank wants to build an entrepreneurial culture that embraces the kind of design thinking that drives innovation at more tech-focused companies, as well as build services that aren't directly connected to its traditional lines of business.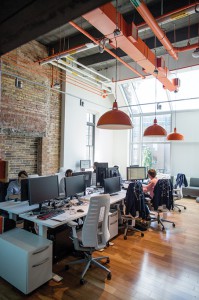 Borealis AI was established in 2016, evolving out of the RBC Research Institute. Over the last year, the artificial intelligence (AI) arm of the institute has expanded from Toronto to Edmonton, Montreal and Vancouver, where it capitalizes on the talents and expertise of local universities and researchers. It's also meant to be more practical, with teams mandated to identify applied uses for AI, working side by side with theoretical researchers.

Instead of acquiring an existing AI startup, Borealis was built from the ground up. That way, Wildberger says, the staff is immersed in the culture and guiding principles from the start. It's also increasing the bank's brand value within the tech community, he adds.

"One of the exciting things about having a bold ambition is we have a vision of expansiveness of where this transformation can go," Wildberger says. "We want to leverage our size and might. Let's use momentum and speed of execution to our advantage. We've done a lot of innovation inside the bank using dev ops so we can operate faster and deliver at the speed the next generation of client expects us to."

Balancing that innovation and humanizing RBC is an ongoing juggling act.

"We're constantly [trying to find the] balance between incredible innovation and humanizing all these services and this new use of data," DePaoli says.

"Marketing and brand come in to humanize it in a way that is relevant to the customer, and marry technical advancement with what it means to a consumer's life."