Quaker delivers a message of warmth
The PepsiCo brand is donating coats to children in need after supporting new immigrants last year.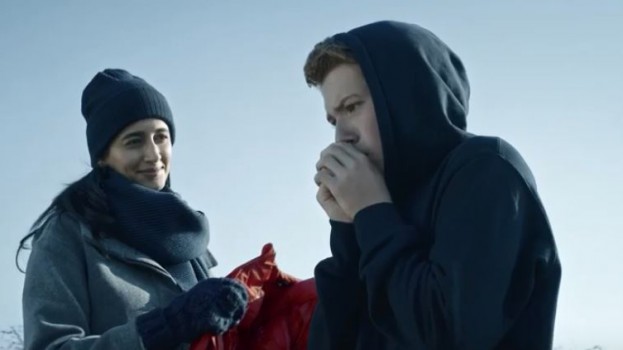 Quaker is once again looking to help families stay warm this winter, this time by putting coats in the hands of children in need.
The PepsiCo brand has launched "#JoyOfWarmth," the second iteration of a program that began last year with the "Warm Welcome" campaign supporting new Canadians.
Through partnerships with the Boys and Girls Clubs of Canada and Brands for Canada, a clothing charity, Quaker is providing coats to families with children who would otherwise go without.
According to Angus Reid Institute numbers being circulated by the brand, for one in five Canadian families, proper clothing for their children is a "luxury" they often can't afford. And research has shown that not having the appropriate clothing can have negative impacts on their relationships, as well as physical and mental health.
"Last time, it was all about giving coats to newcomers, and this year, it's about broadening the program to all Canadians in need," says Susan Irving, senior director of marketing at PepsiCo Foods Canada. The decision to extend the program came after seeing the success of last year's initiative.
The campaign includes a campaign microsite, as well as 15- and 30-second spots rolling out on TV and social channels. The spot begins a boy enjoying a warm bowl of oatmeal for breakfast, who then goes off to enjoy his day. But as the seasons change and winter arrives, he's unable to play in the snow without proper clothing. The campaign is all about recognizing that "kids can't be kids without proper clothing," says Irving.
"We all know that warming from the inside is not enough when winter comes."
Last year, Quaker donated five cents per box of oatmeal and granola bars sold toward the purchase of a winter coat for a newcomer in need, up to a maximum of $350,000. This year, to help maximize reach, it will encourage Canadians to share the hashtag "#JoyOfWarmth" while tagging Quaker Canada on Facebook, Twitter or Instagram through November. For every post, Quaker will provide a bowl of oatmeal to a child at Boys and Girls Club locations across the country, up to a maximum of 100,000 bowls.
"When it comes to cause marketing, Canadians do want to get involved, whether that's donating money themselves or a through a program like this," says Irving.
Strategy and execution of the campaign, including television and digital assets, is being led by Studio M, with OMD on media. Citizen Relations is leading on PR, and Majestic helped build the website. In store components were oversaw by Mark IV, an agency in the Toronto area.
After having led the campaign creative last year, BBDO was not involved in the 2018 program.