In conversation with Labatt president Kyle Norrington
The former VP of global marketing for AB-InBev reveals his priorities as he takes leadership of the company in Canada.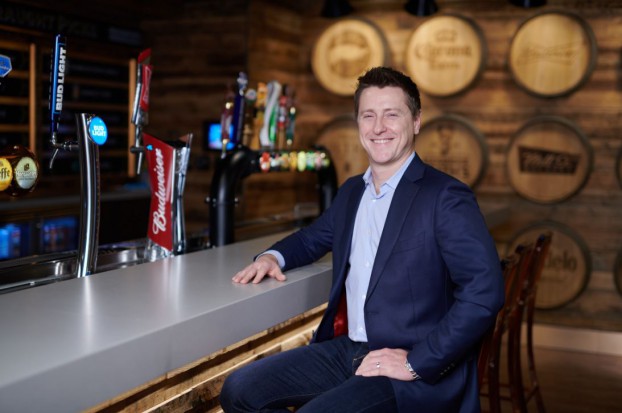 Earlier this month, Kyle Norrington returned from his New York post as VP of global marketing at AB-InBev, having been named Labatt Breweries' first Canadian president in more than a decade. He recently sat down with strategy to discuss his priorities for the company as he takes the helm of its Canadian operations.

You've always been a marketer at heart. How does it feel to step into a larger role and what are your top priorities now?

I love to learn. That's something that I've carried with me for many years, throughout my marketing career, and my sales career. I'm a very studious person, let's say. So I have plenty of opportunity to learn other functions.

Over the course of the last ten years, the category has not grown – volume is pretty much flat. I want to start leading future growth. We're obviously the leader in Canada – 42% of beer sold in Canada is Labatt beer – so it's really on us to lead the category growth.

How do you plan to achieve that and with which brands?

The first thing is premiumization. It doesn't matter if you're in Nigeria or Columbia, premiumization is a global trend.

We have a really strong portfolio, which is a good place to start – big brands like Corona and Stella Artois. We have three amazing craft breweries: Archibald in Quebec (the fastest-growing craft brewery in the country), Mill Street in Ontario (the biggest craft brewery in the country), and the relatively new Stanley Park in B.C., which is growing like wildfire. So we have a really strong portfolio of premium brands.

And then there's health and wellness, which is an undeniable trend. Michelob Ultra has struck a chord with Canadian beer lovers and in a pretty short period of time has become the fastest-growing brand in the country.

How will you continue to reach new customers with these brands?

It's a question of who and when.

We have amazing brands like Stella Artois that we feel can help us connect better to beer lovers and food lovers in that meal occasion. Roughly 40% of all alcohol occasions are meal related. So there's a big opportunity for us to place our brands there. Connected a little bit to food is women. I believe there's an opportunity to bring more participation into the category, if we can connect those two themes – meal and women.

Two other segments that are hot right now are non-alcoholic beers and ready-to-drink (RTD) cocktails. Do you see that as being an opportunity for growth?

For sure. When it comes to health and wellness, there's a huge opportunity for non-alcoholic beer. We launched Budweiser Prohibition Brew in 2016, and we've seen great success with that brand. Prohibition was the first brand to have really invested, and cleared the way for what we believe will be a much bigger category many years from now.

With respect to the ready-to-drink space, we also see growth there, absolutely. As a category, RTD brands are growing by double digits. In 2015, we acquired Mike's Hard Lemonade and Palm Bay. We now have the same amazing portfolio that we have on the beer side in ready-to-drink, brands that are very distinctive and that are playing different roles in the portfolio.

In recent months, major companies have announced partnerships with cannabis companies. Do you have any plans for how Labatt will approach the space in Canada?

Currently, there are no plans to enter the cannabis industry.

We're obviously looking very closely to understand the impact of legalization on the beer industry – its impact on sales, but also on consumer behaviour. There are many unknowns about the long-term impacts on society, not only the beer industry. It's our hope that public health and policy groups are examining the issues surrounding legalization and work to ensure that marijuana is regulated properly. That's where our focus is right now.