Casey House launches spa to relax (unwarranted) fear of HIV
The Toronto hospital's latest attempt to smash stigma is a spa staffed by people who are HIV-positive.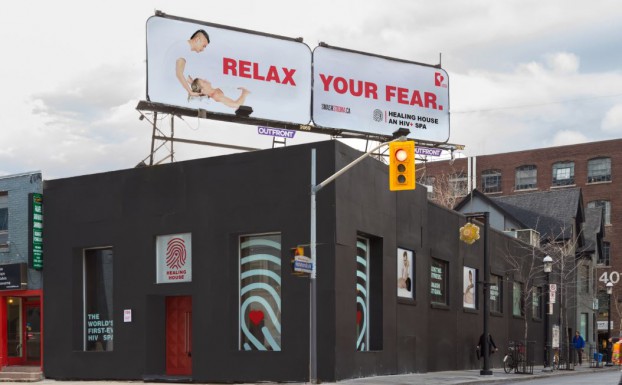 Toronto's Casey House drew international media attention last year when it launched the country's first pop-up eatery staffed entirely by HIV-positive people. This year, the hospital has taken the concept a step further with the launch of the first pop-up, HIV-positive spa.
As Canada's only stand-alone hospital for people with HIV/AIDS, Casey House knows the stigma that its patients continue to face. A recent survey commissioned by the organization found that the vast majority of Canadians (88%) consider their country to be a compassionate place. Meanwhile, half of Canadians and almost half of Americans would be nervous to simply touch someone living with the disease.
This year's "Healing House" pop-up opened to the media on Nov. 29 and will open to the public on Nov. 30 and Dec. 1 to coincide with World AIDS Day at the start of the month. A total of 15 HIV-positive individuals have been trained to provide hand, neck and shoulder massages by Toronto Blue Jays' massage therapist Melissa Doldron, and all services are being offered free of charge.
The fact that the majority of the 15 staff are social and community activists who already actively speak out about the cause only serves to articulate the stigma that persists, says CEO Joanne Simons.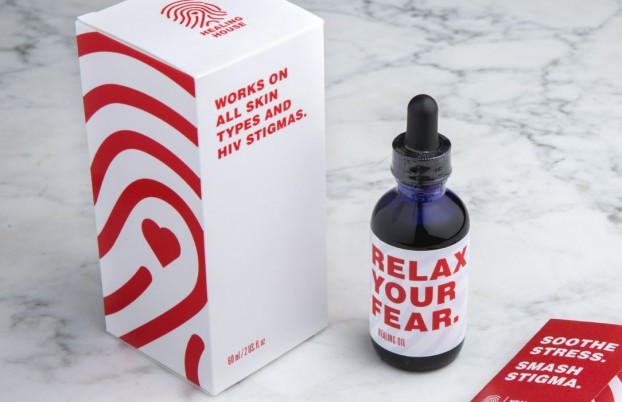 The activation is being supported with a 15-second video, digital assets and posters. In addition, bottles of "Relax Your Fear" oil, made by the shop's healers, have been sent to the press and are available for purchase at the pop-up. The work was once again led pro-bono by creative shop Bensimon Byrne and its sister PR agency, Narrative.
Ahead of last year's pop-up, Casey House engaged with its clients to better understand how they experience stigma on a daily basis, says Simons. It landed on the idea of a pop-up restaurant, because food is a large component of the care it provides to its patients.
But from those conversations, the hospital also learned that many individuals experience a lack of connection, touch and comfort, says Simons, resulting in feelings of isolation. Canadians' unwarranted concerns can lead HIV-positive individuals to begin stigmatizing themselves and question their self-worth, which in turn can lead to anxiety, depression and a range of other mental health challenges, she says.
With the opening of a spa, which is inherently more intimate than a restaurant, Casey House is taking a bold step forward in targeting the root of people's discomfort, says Simons. The nature of the spa also gives guests the opportunity to interact directly with the healers and hear about their stories: Simons says attendees at last year's restaurant said they would have liked to speak with the chefs who prepared the meal.
Joseph Bonnici, partner and ECD at Bensimon Byrne, says the agency approached the campaign with one goal in mind: "How do we confront people who stigmatize those with HIV in as public a way as possible?"
He says confronting people's fears publicly can help spark much-needed conversations. "Many people will hate the idea of an HIV-positive spa. But we aren't going to shy away from it. We want to draw out as much ignorance as possible, so we are able to give people the right information."
The response to June's last year was "staggering," says Simons, both at home and abroad. The campaign received around 730,000 social engagements and 1 billion media impressions worldwide, which is why the organization chose to execute a similar idea this year. "The strategy absolutely worked, and we knew that the responses to the notion of skin-to-skin touch would likely be even more striking."
Seeing as the campaign drew international interest, Casey House included perceptions of U.S. respondents in its survey this year, and it would eventually like to partner with organizations outside of Canada to continue pushing the conversation forward, according to Simons.
"We are the only HIV/AIDS specialty hospital, and we think we have a responsibility to share our knowledge and our work globally."