View from the C-Suite: PepsiCo embraces wellness trends
One year into his role as CMO of PepsiCo Foods Canada, Ian Adler talks about driving growth in the snack business.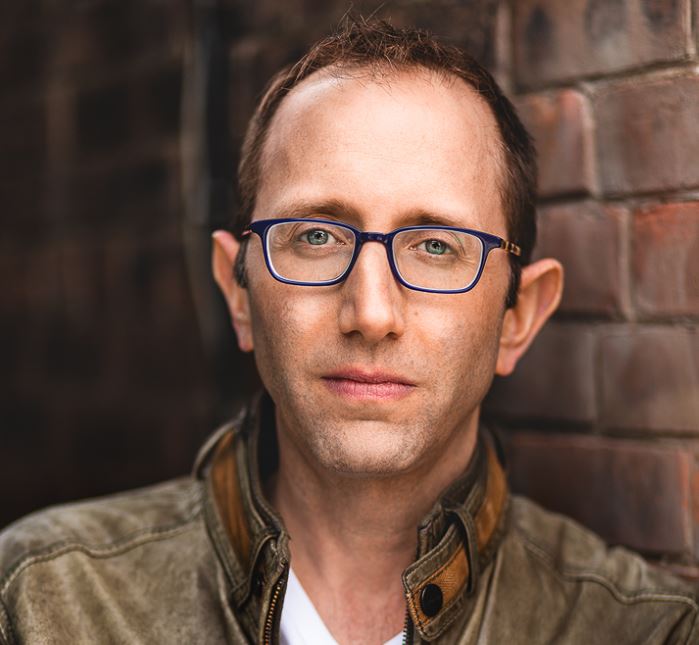 Ian Adler assumed the role of VP and CMO for PepsiCo Foods Canada last spring, returning to Canada from Dallas, Texas, where he served as VP of shopper strategy and insights for PepsiCo's North American strategic retailers. Now, he has ownership of brand and shopper marketing, consumer insights and analytics for the Frito Lay and Quaker portfolios. One year into his role, Adler spoke to strategy about how PepsiCo is embracing consumer trends and demand for healthier food options.
Health and wellness trends must be a challenge for any marketer in your category. How are you addressing that challenge?
It's not a new trend, but it's evolved over the last few years. It used to be about premium, far-out-there ingredients found in only certain parts of the grocery store, but now it's mainstream. For us, that means needing to expand our portfolio [and adding] relevant brands, but also looking at [PepsiCo's] mainstream brands and renovating ingredients or adding functional ingredients to appeal to the masses. The definition of health and wellness continues to evolve and is very personal to each consumer. So it's not easy.
For Quaker, we continue to evaluate our portfolio, and with oatmeal, we've been renovating our SKUs to remove ingredients that may be viewed negatively. We've also been launching new brands like Bare Foods that offer very simple ingredients. Sun Chips is a brand that we haven't spoken to consumers about in around nine years. So this year, we're speaking about Sun Chips, because it's a whole grain-based product, and we're launching innovations like Veggie Harvest Sun Chips, which has pea-based protein powder in it. We're thinking about it both in terms of removing negatives, bringing in positives and learning to keep up with the pace of change.
Antoinette Benoit, CMO at McDonald's Canada, recently told strategy that healthier options, such as salads, haven't always been as successful for their business as people might expect, because consumers tend to approach eating there as a treat. Have you noticed a similar consumer mindset?
We have the benefit of a massive portfolio. The choices are there. Although we continue to renovate, taste is king. We want to make sure we're driving that. Sometimes we'll choose to market a product as low-sodium, because consumers are looking for it. With some of our mainstream products, we've removed sodium without telling them and we're doing it over time, because we don't want them to think that the taste is changing. Again, taste is king in the categories that we're playing in.
Which brands do you anticipate seeing more growth with over the next couple of years?
Our strategy is focused around three pillars: one is our core brands, which are long-standing brands like Cheetos or Doritos. Then we have our convenience brands that include products like overnight oats, which has seen tons of growth. Consumers are making their own overnight oats with milk and fresh berries, for example. So we now offer a product with a resealable lid that allows customers to add ingredients to their oats more efficiently. The third one is around our clean pillar for brands like Quaker, which are seeing growth due to the nutritional benefits of oats. Finally, there are brands like Miss Vickie's within the hardbite chip category, where consumers are craving a crunch with premium flavours.
The question of branding has recently re-entered the conversation, particularly with the recent news about Kraft Heinz. What role do you see for brand building today when it comes to your portfolio?
We're looking at leveraging each unique brand and different levers depending on the size of that brand, the penetration and occasion, and we'll leverage different channels as well to do that, whether its food service, convenience stores or online. Each brand has its own tonality. For us, the key is that we look across the portfolio, because we know that people love variety. They'll consume multiple brands of granola bars or salty snacks. At the portfolio level, we pull ideas from the U.S. for our global brands. And we have many local brands like Miss Vickie's that are more unique to Canada that we're still investing in the basics of positioning and for which our campaigns are completely bottom-up.
This interview is part of a series for Strategy C-Suite, a weekly briefing on how Canada's brand leaders are responding to market challenges and acting on new opportunities. Sign-up here to receive the latest stories. 
The interview has been edited for length and clarity.