Brands catch Raptors fever
How brands across Canada showed support for the team ahead of the first game of the NBA Finals yesterday.

The Toronto Raptors played the Golden State Warriors on Thursday in the first game of the NBA Finals, the first time the team has reached the last round of the playoffs since it began playing in 1995. As the team's "We The North" slogan would suggest, support for the Raptors goes far beyond the Greater Toronto Area. So, naturally, brands across Canada have been looking for ways to pledge their allegiance to the Raptors' cause.
McDonald's
With the Raptors set to face the Golden State Warriors, McDonald's Canada seemed to think its iconic "golden" arches felt a little… disrespectful. Posts across social showed the colour drain from the brand's logo, until it was in the team's black-and-white team colours, with the brand stating its arches were "no longer in a golden state." The version of the logo that now appears across all of the QSR's social channels also extended the arches, making it look like the bouncing basketball from the Raptors' own logo.
In support of the Raps, our arches are no longer in a golden state. #LetsGoRaptors #NBAFinals @NBACanada @Raptors pic.twitter.com/H1M1gqnzuX

— McDonald's Canada (@McDonaldsCanada) May 30, 2019
The idea was created by McDonald's Canada AOR Cossette, which has several more social posts supporting the Raptors planned for the rest of the finals.
Tim Hortons
Team owners held a contest to name the then-new Toronto NBA team in 1994, when the popularity of Jurassic Park was still thriving, resulting in the Raptors name we know and love. A video, created by Zulu Alpha Kilo and which Tim Hortons posted on Thursday, seems to pay homage to the team's cinematic roots.
From Prehistoric to Historic. Let's Go @Raptors! #WeTheNorth pic.twitter.com/iUFu78VSUa

— Tim Hortons (@TimHortons) May 30, 2019
When the playoffs were just beginning in April, Zulu also came up with an idea to darken the QSR's signage so only "T.O." would be visible, in support of both the Raptors and Toronto Maple Leafs, which were beginning their own playoff run.
Bell
A long-time sponsor of the Raptors, Bell has been spending the last two months updating billboards in Toronto created by Zulu Alpha Kilo as the playoffs went on. In the lead-up to the finals, for example, a board with the words "full-country press" referenced the fact that all of Canada was behind the Raptors. More creative is set to come this series, likely continuing the trend of poking fun at the teams the Raptors have faced, as the examples below show.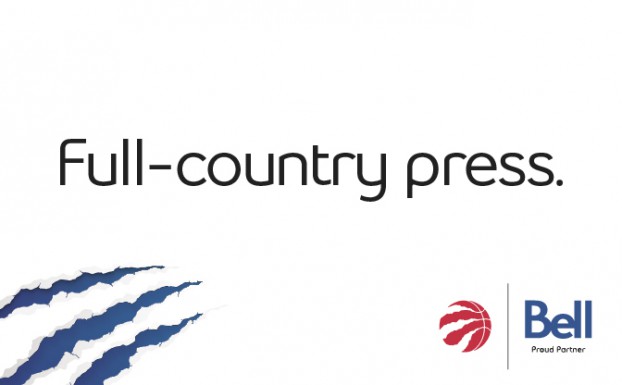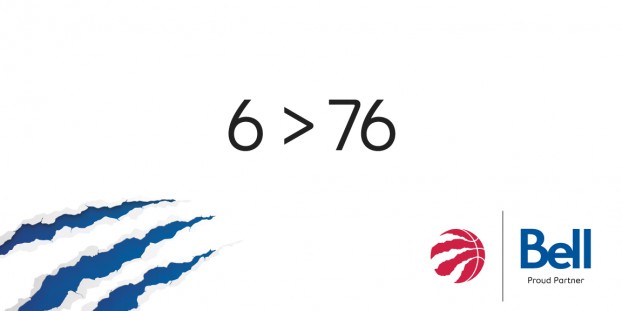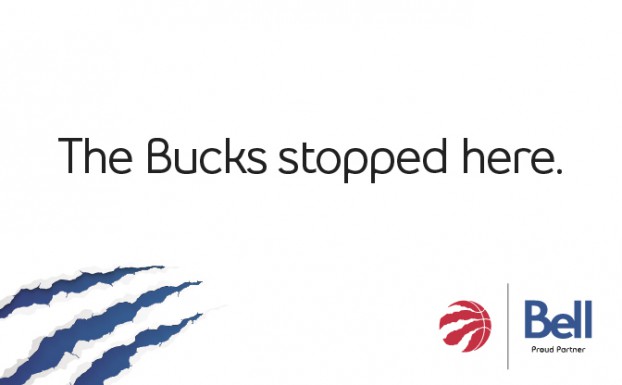 Popeye's
A full-page ad in Toronto newspapers yesterday played on the Raptors' now-iconic "We The North" slogan, promoting a one-day-only deal from Popeye's for anyone looking to feed guests at their game one viewing party.