Hexo to diversify product lineup by acquiring 48North
The latest consolidation in the cannabis industry aims to prime the company for international expansion.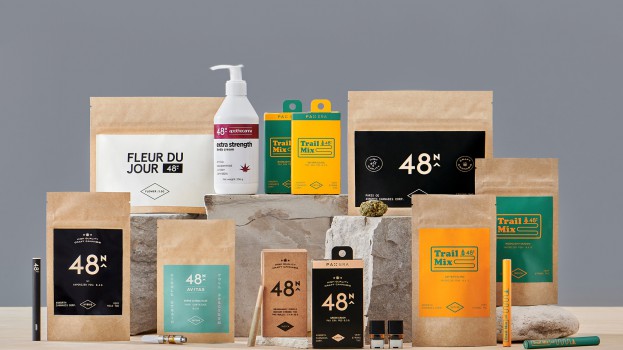 Hexo has its eyes on cost savings and getting a foothold in new markets with its latest acquisition, reaching an agreement to buy fellow licensed cannabis producer, 48North.

The all-stock transaction is valued at roughly $50 million. It remains subject to approval by 48North shareholders, as well as customary regulatory approvals.

48North was among the earliest Canadian cannabis producers to approach the cannabis market with sleek design and lifestyle-focused brands. In addition to its parent brand, 48North also sells the Latitude brand of topical, bath and intimacy products, the lower-cost Trail Mix brand, Avitas cannabis vape products, Apothecanna topicals and the F8 line of cannabis accessories.

That product lineup is one of the draws for Hexo, which is, in part, looking to further diversify its product portfolio. In Monday's announcement, Hexo pointed out that 48North's topicals, bath and intimacy products could be well-suited for CPG partnerships, something it has previous pointed too as being part of its strategy for expansion in the U.S. and globally. 48North already has experience with some of these partnerships, selling its accessories through Indigo's Thoughfull platform.

Another major benefit for Hexo is cost savings. Sebastien St-Louis, Hexo's CEO and co-founder, said in Monday's announcement that the deal could provide $12 million in cost synergies within one year of closing. That includes cost of goods reductions, additional capacity utilization and selling, general and administrative savings. Operating expenses have been a drag on the company's financial performance – despite bringing in $45.7 million in revenue in its most recent fiscal quarter, the company ultimately reported a $20.8 million loss.

The deal will also help increase scale at Hexo, one of a handful of producers leading a consolidation race in cannabis following its planned acquisition of Zenabis earlier this year. That's also included several acquisitions by Canopy Growth and the recently-closed Tilray-Aphria merger.

Hexo has stated that its strategic goal is to be first or second in market share across Canada. It currently leads the market in its home province of Quebec, with its Truss joint venture with Molson Coors leading in the cannabis beverage category.

48North has had a number of major changes in 2021, even prior to the transaction. In March, the company announced it would be ending operations at its "Good:Farm" outdoor cultivation facility to focus on "efficient product manufacturing, branding and distribution." It also cited an excess of cannabis supply, something that has led to other major cannabis producers scaling back their facilities over the last two years. The move reduced 48North's workforce by roughly 20%.

On the executive front, Kirsten Gauthier, who helped launched the 48North brand as CMO and took on a new chief growth officer role in February, left the company at the end of March. Sean Byrne, who stepped into the company's vacant CFO role earlier this year, left the company after roughly two months on the job.