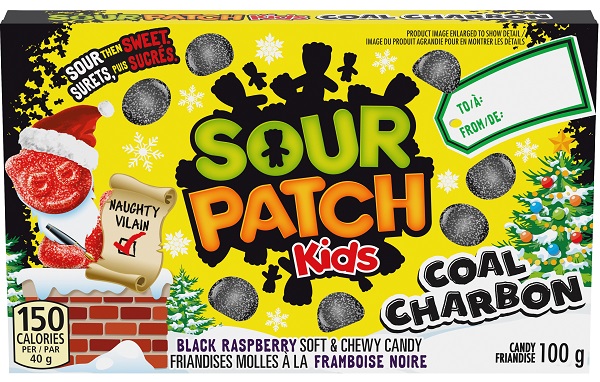 Mondelez Canada has hatched sweet new plans for some of its best-known candy and chocolate brands this festive season.
The snacking company is rolling out a new candy cane flavour for its popular Mini Eggs candy, as well as Sour Patch Kids Coal – a black version of its sour gummy candy – and a Toblerone gift box, all of which are designed to help the company claim a bigger share of the festive confectionery season.
The ability for people to gather and celebrate the holidays again is driving growth in the confectionary category, and Mondelez itself has also sought to grow its presence in festive, says Peter Verlinden, senior brand manager and seasonal lead at Mondelez.
But that presents an issue for Mondelez. Despite being very seasonally driven and a strong performer around Easter and Halloween, its brand haven't typically had the biggest role in the festive season, which is the biggest of the year.
"We have amazing brands, but we need to bring those brands into the holiday season in a relevant way that consumers will want and desire," adds Verlinden.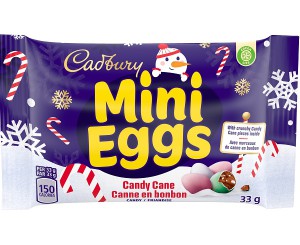 One way Mondelez is doing this is with its new candy cane Mini Eggs. While the brand is typically associated with Easter, "people love to share things around the holidays, and chocolate pieces that you can put in a bowl and share are the number two segment."
Seeing Mini Eggs as a good fit for that market – and being among its most popular holiday products – the company innovated with a more festive flavour and the proper queues on the packaging to get Canadians to consider it as a seasonal treat.
But while chocolate is typically the top confectionery performer around the holidays, Mondelez noticed there is a white space for holiday candy.
The CPG has been looking for ways to bring its candy brands into different occasions throughout the year, but "when you're trying to break behaviour, you can't just do packaging design," Verlinden says.
"You can't just slap some red and green on the pack and hope people will pick it up," he explains. "You have to do something a little different to get noticed, even when you have a brand like Sour Patch Kids that everyone knows and loves."
Hence, Sour Patch Kids Coal: dark-coloured candies designed to evoke the blackened lumps doled out to naughty children during the holiday season. The "mischievous" candy falls well within the brand's personality and brings the typical sweet and sour flavour to the fore.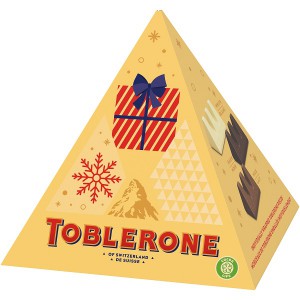 The confectioner isn't just introducing new flavours to the mix this holiday season, however; It's also adding a new gift box format for Toblerone, one brand that does typically perform well this time of year.
"We have a lot of good brand presence [for Toblerone] within Canada and it's our biggest festive brand," says Verlinden. "People love chocolate and they love gifting. And while a bar is something that people gift with, people in Canada love giving gift boxes. This gives people the opportunity to give it in a new way."
The new innovations are "careful and specific" efforts on the part of Mondelez to catch the eye of more consumers at one of the most lucrative times of the year for the category.
"When you're a player that is trying to grow and get more shelf space and trying to gain share in a season where you're underdeveloped, you need to bring new products that really make a statement and stand out," Verlinden says. "We know that with the strength of the brands we have, once we get noticed we can drive to sale very quickly."