Dr Pepper gets 'ridonculous' with cream soda LTO
The beverage brand is calling out its blend of 24 flavours and FOMO appeal.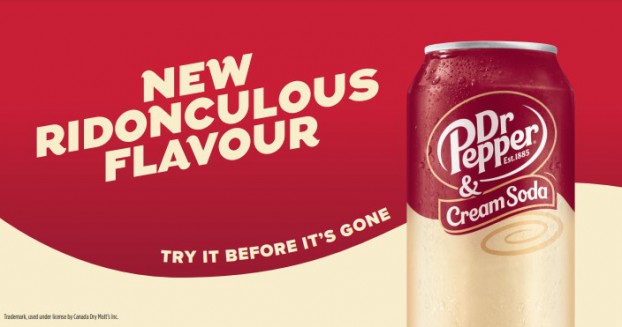 Dr Pepper is coming to convenience and grocery stores to begin the summer with a limited time cream soda flavour as outlandish as its recent marketing.
Parul Verma, brand manager for Keurig Dr Pepper, tells strategy the messaging in-store ladders up to the over-the-top overall brand platform of "More is More" by communicating the new "ridonculous" flavour of Dr Pepper & Cream Soda. These Dr Pepper Cream Sodas will only be available for a limited time, and with its assets, the beverage brand is leaning into the fact that Canadians should "try it before it's gone."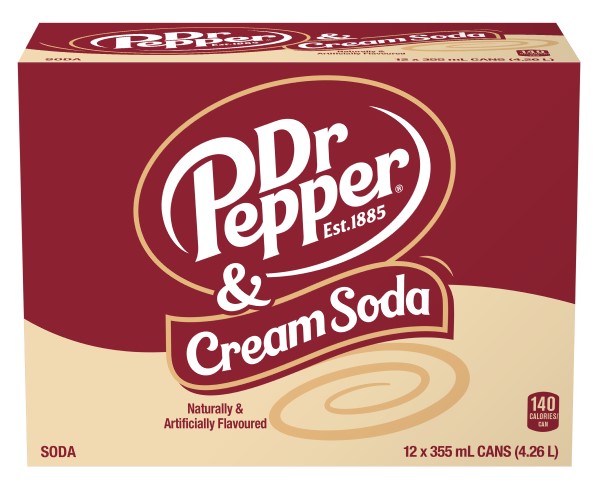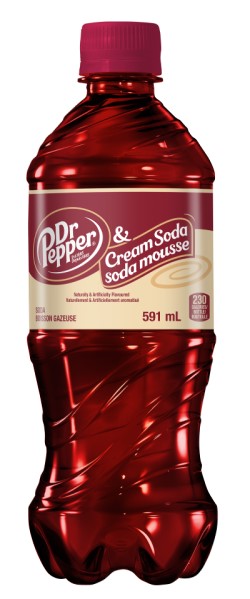 While the "More is More" campaign touts the authentic blend of 23 flavours, a somewhat ridiculous notion, Verma explains, having a 24th flavour became an insight around which to build its "ridonculous" verbiage.

The LTO comes in 355ml cans and 591ml bottles, while the design sensibilities reflect a retro approach, with prominent swirls and ampersand. The design of the product, Verma says, aims to creatively highlight the combination of Dr Pepper with the "classic smoothness" of Cream Soda.

According to Verma, product innovation is an important pillar for its growth strategy, bringing novelty and new news to the market in an effort to drive trial. That feed into a major marketing goal for the brand this year, which is to both recruit new drinkers to the trademark while also re-generating interest with loyal Dr Pepper fans.

It garnered strong purchase intent ratings and delivered especially well on perceptions of great taste, treat equity, and fit with the Dr Pepper brand," Verma says. "Plus, the product was so successful in the U.S. that we knew there was a big opportunity to launch it in the Canadian market."

Dr Pepper & Cream Soda aims to satisfy the needs of flavour variety seekers, targeting a millennial audience who wants to try something new, in addition to what they are currently purchasing.

Lg2 did digital and shopper assets.

In April, Keurig Dr Pepper announced net sales for the first quarter of 2022 ending March 31 increased 6.1% to $3.08 billion, compared to $2.90 billion in the year-ago period, driven in part by its packaged beverages segment. Leading the net sales performance were Canada Dry, Dr Pepper, 7UP, A&W, Sunkist and Squirt carbonated soft drinks, Mott's and Snapple.