Muskrat Magazine tells the real story of Pocahontas
"Missing Matoaka" does away with historical revisionism to highlight how romanticized narratives increase the harms faced by Indigenous women.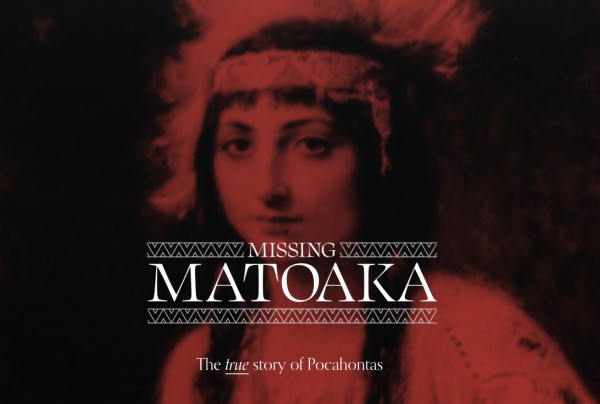 Pocahontas has become most widely known as a feel-good animated story, but the real story reveals something sinister: a young girl kidnapped, abused and held hostage.

"Missing Matoaka" (referring to the real name of the girl known as Pocahontas) is a new project for Indigenous arts and culture publication Muskrat Magazine. The campaign, the brainchild of a team of Indigenous creators brought together by BBDO Canada, involves the retelling and re-recording of an alternative audio track to an unnamed but well-known children's movie from the 90s so it might better reflect the reality of history.

The audio is available at the Missing Matoaka microsite.

The creative team includes Anishinaabe and Haudenosaunee-Cree writers from Chippewas of the Thames and the Michel Band, Poundmaker Cree and Métis voice talent, with Derek Blais, a member of Oneida Nation of the Thames and BBDO's SVP and ECD, overseeing creative development.

Blais tells strategy "Missing Matoaka" was created as a response to the calls for justice coming out of the National Inquiry into Missing and Murdered Indigenous Women and Girls. The educational campaign is directed at governments, institutions, social service providers, industries and all Canadians.

The romanticized depiction of Pocahontas continues to shape a false narrative about Indigenous women being more sexually available and "less worthy" than their non-Indigenous counterparts, which has real-world consequences, as revealed by examples like the Highway of Tears. Also, Indigenous women are 12 times more likely to be murdered or go missing than any other demographic group, and four out of five Indigenous women will experience violence in their lifetime.

"We launched a day ahead of National Indigenous People's Day during National Indigenous History Month which recognizes the rich history, heritage, resilience and diversity of First Nations, Inuit and Métis Peoples across Canada," Blais says. "The goal of this project is a strong call to action for accurate representation in the media, and correcting harmful stereotypes that continue to contribute to unprecedented levels of violence towards Indigenous Women and Girls."

For Blais, the project is an extremely personal one: his grandmother attended a Residential School, while his mother was taken away as an infant in the "sixties scoop," the mass removal of Aboriginal children from their families to be placed in the child welfare system.

Blais, who also lent his voice to the project, says the relationship with Muskrat began 18 months ago as a project partner. The campaign is being promoted through the publication, as well as PR and social media.

According to Rebeka Tabobondung, publisher and editor-in-chief of Muskrat and member of the Wasauksing First Nation, Indigenous stories must be told through the lens and voices of Indigenous people who bring a necessary truth to centuries of misrepresentation and destructive colonial whitewashing.