Fountain Tire sticks by every driver's side in new platform
From personal vehicles to farm equipment, the auto service retailer wants to instill trust into what is usually a begrudging purchase.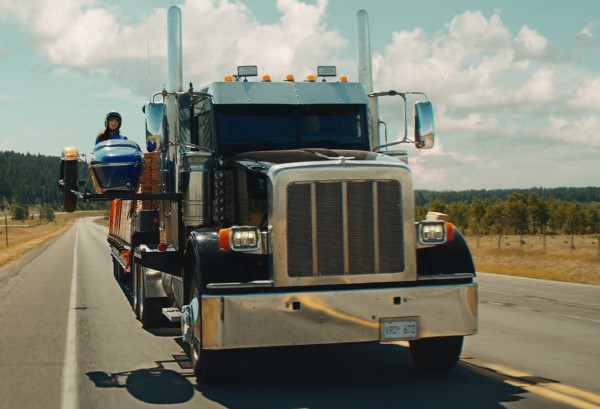 Fountain Tire wants to remove the stress from tire and auto service, showing it is committed to being on the road with its customers, regardless of what they drive.
In a campaign kicking off a new platform, a Fountain Tire rep in a motorcycle sidecar accompanies all types of vehicles to show just how serious the brand is when it says it is "on the road" with its customers. Because she is along for the ride when it is a suburban sedan leaving for work in the morning, but also an SUV going off road, a tractor going through grain fields, a snowplow fighting a blizzard and a big rig travelling down the highway.
"After multiple rounds of research, we felt that based on our brand promise of being 'on the road' with our customers, and our consistent use of humor, that a sidecar was the perfect visual and almost literal translation of being on the road with our customers," says Denise Gohl-Eacrett, Fountain Tire's director brand and customer experience.
As Gohl-Eacrett explains, its category is primarily a "grudge-based" purchase: whether they do it reluctantly as part of regular vehicle maintenance, or in an emergency after something breaks down, people are rarely excited by paying for new tires or auto service. Coupled with the fact that taking the car in can be stressful and intimidating, humor is an antidote across all aspects of its business, and has been part of the company culture for decades.
However, this will be the first time the brand showcases blended services as part of its consumer-facing campaigns. In addition to servicing personal vehicles, Fountain Tire also works with vehicles in industries including farming, trucking, construction, mining, forestry and municipal services.
The new long-term platform allows Fountain Tire to consistently promote all lines of its business, with TV, OLV and social executions feature a mix of B2B and B2C vignettes.
"Over the years we've launched initiatives and campaigns directed at various audiences, like 'Truck Thru' for long-haul trucking, but not in a major spot like this," Gohl-Eacrett says, adding that showing off a deep expertise in B2B also increases its credibility and trust with retail customers.
Its primary audience is focused on all Canadian drivers who own a vehicle that is approximately four years or older – Fountain Tire's sweet spot is drivers who are no longer tethered to a dealership with a warranty, Gohl-Eacrett says.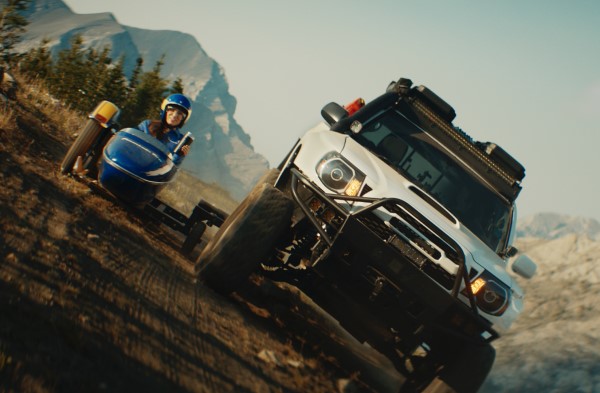 The media selection is largely informed by its customer journey and it has a full funnel approach supported by an integrated media plan.
"We use a combination of digital and traditional tactics to ensure we hit our customers and prospects at the highest point of receptivity," she says.
The transition into the fall is always a crucial time in the tire business and that includes ensuring customers are reminded that it's time to check on their tires and ensure they are prepared for the slick winter roads ahead. Fountain Tire's ad spend has remained in line with previous years.
FCB handled the creative, Guru Communications the media buy/planning.