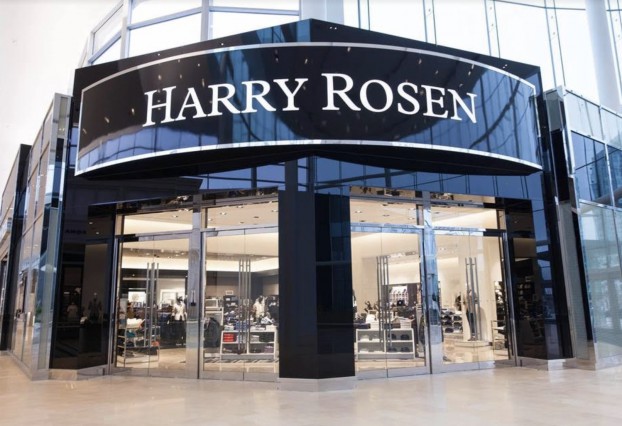 You're reading a story from Strategy C-Suite, a weekly briefing on how Canada's brand leaders are responding to market challenges and acting on new opportunities. Sign-up here to receive the latest stories.
By Will Novosedlik
Back in 2008, the world was hit with the worst financial crisis it had seen since 1929. But, instead of folding, the French holding corporation specializing in luxury goods, LVMH, spent most of the period preparing for what came after. It cut back on marketing budgets at a time when demand was low and saved cash reserves for bigger inventory buys when demand returned.
Now, as inflation is once again causing prices to skyrocket, luxury retailers are taking a page from that same playbook and staying cool, calm and collected as they insulate themselves against recessionary pressures.
Prada is investing in its supply chain and distribution networks as a way to strengthen itself against uncertainty. Kering, which owns Gucci, is relying on price increases to ride out the storm. Still others, like outerwear label Moncler, aren't seeing a downturn and it's business as usual.
Not a recession just yet
Harry Rosen president and COO Ian Rosen is also not over-reacting. "Coming out of the last few years, especially in Canada where we just opened up in March and have really only started to see things kick into full swing, it seems like life is going back to something resembling normal," he says. "That's helped us get much closer to our numbers and much closer alignment between buying, planning, marketing and sales. I think as we look ahead, it's all about making sure that we're not overreacting, and managing our way through any areas of exposure."
Rosen, like Moncler, says he is not feeling the recession yet either. He believes there are pent-up demand drivers that are going to keep people shopping, even in an inflationary and possibly recessionary period. "Things like going out for dinner, or going on a trip, or having that cocktail party coming up that you haven't been to in a few years, those are all key demand drivers for people to shop with us. And those don't seem to be going anywhere," says Rosen.
Keep it under control
For his part, Wes Wolch, head of marketing at Holt Renfrew, is partly banking on his vendors to do some of the heavy lifting if things soften. "If Prada is looking to invest in their supply chain to ensure that there is more efficient and effective delivery of their product, that's a benefit to Holt's and our customers as well. The thing that we always want to look for is where the synergies are with the brands that we carry. There are levers that are within our control, levers where we share control, and then there are levers outside of our control."
When it comes to things under his control, Rosen talks about taking calculated risks. "One of the key learnings through the pandemic is you can feel like you're in an inventory crunch, but it depends on the mix. We have some safe bets. And we're not restricting or cancelling anything, we're beefing up in the right areas."
So, what about discounting? Rosen says no: "That's not the game we like to play in our main chain." But the complement of what Harry Rosen is going to market with today versus three years ago is much different. The brand has entered a number of new categories, like sportswear and personal care, and is about to do a big push into "lifestyle'" – think of things like home and office merchandise. Being able to address more usage occasions is one of Harry's ways of keeping relevant.
While Harry eschews discounting in its main chain, the brand's recent launch of FinalCut, an online destination aimed at the younger buyer, is not only helping sales but attracting a new client.
Holt's can draw the younger, less wealthy client with smaller purchases, says Wolch. He notes that the brand doesn't view itself so much as a luxury store but as a lifestyle experience. "If you're looking for a Versace coat for your dog we have those," he says. "But if you're just looking for a great looking bowl and leash, we've got those too. You might not be able to buy that Chanel handbag, but you can afford Chanel lipstick to put in your handbag. It's the evolution from just being about luxury to being about style that's keeping us relevant at every price point."
Gaining influence
Another way to stay relevant is with influencers. Holt's, for example, is working with Sudanese-Canadian poet, singer, songwriter and filmmaker Mustafa the Poet, famous for his poems and songs about the inequities of Toronto's Regent Park neighbourhood where he grew up.
"Our mission at Holt's is to empower self-expression and ignite positive change," notes Wolch. "Mustafa is a famous example, but we also work with influencers in the worlds of science, technology, journalism and design. For us, it's about how they align with our mission and connect with the community that we're trying to reach."
Harry Rosen worked with influencers to launch its private label, Harold. Says Rosen, "It has a fantastic ready-to-wear offering complemented by a custom-made program. We collaborated with a group of influencers to build them a great outfit and walk their followers through the experience. There's some extremely talented people out there who know how to build very compelling, quick-hit content as part of our strategy moving forward."
As e-commerce continues its reign, luxury retailers insist there's still a place for bricks and mortar. After being locked up for so long, there's pent-up demand among Canadians for the in-store experience. Harry is expanding its outlet footprint, having opened at McArthurGlen in Vancouver and soon opening at the CrossIrons Mills in Calgary. Likewise, Holt's recently opened its fully renovated Montreal flagship, which Wolch claims stands toe to toe with global banners like Selfridges, Neiman Marcus and Galeries Lafayettes.
So, as retailers and consumers ponder whether the recession will hit of not, Canada's homegrown luxury retailers are approaching the potential downturn with a steady hand, placing calculated bets and managing all the levers at their disposal with discipline. As Wolch says, "We hope for the best, but plan for the worst."