MotoMaster launches a platform drivers can relate to
The Canadian Tire brand is emphasizing dependability in high-stake scenarios.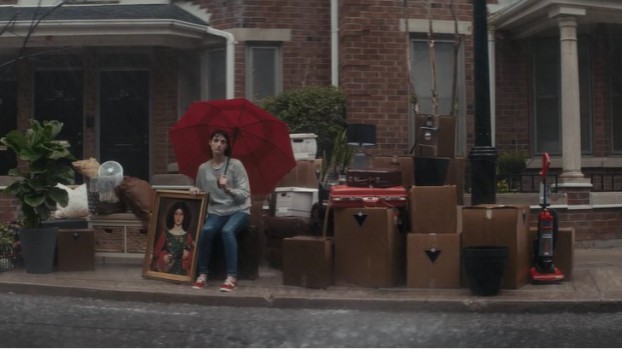 MotoMaster, the in-house line of automotive products sold at Canadian Tire, has a new platform reminding drivers that mishaps can occur at the most inopportune moments.
The campaign's aim is to highlight the products' reliability through high stakes vignettes, like someone left out in the rain on moving day and Murphy's Law moments that happen when things break down.
Irene Daley, VP of strategic marketing for Canadian Tire tells strategy the narrative across all three spots is a simple "problem/solution" scenario where you can count on MotoMaster products to keep your car running smoothly, given the importance Canadians place on vehicle reliability.
In addition to telling these stories on TV, the work shows up on billboards and highways near airports, stadiums, and sports facilities, and banner ads on AutoTrader. It is even coming to life wrapped around a broken-down van on the back of a tow truck driving around high traffic areas in large Canadian cities, with the message "don't wanna end up here? Choose MotoMaster."
"The channels themselves aren't especially novel, but our approach to maximizing contextual relevance is what separates this campaign from others," Daley says.
Across broadcast and digital video, Canadian Tire invested heavily in sports, which over-indexes with this audience: the brand is targeting auto DIYers, a segment Daley says has growth potential given the inflationary environment.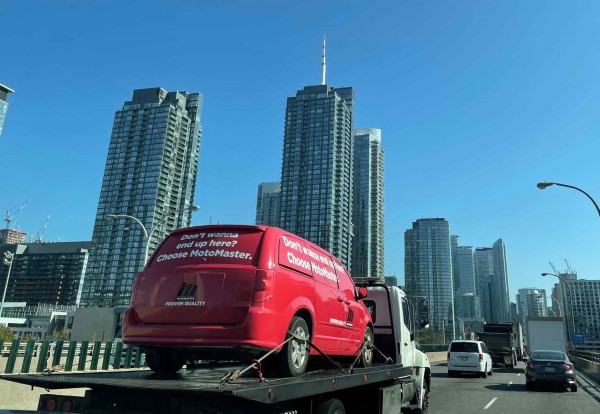 For example, 15 second spots allow the brand to showcase a breadth of product categories like oil, batteries, and tires, Daley says. Contextual OOH placements, meanwhile, focused around high-stakes locations our target routinely drive to, including airports, sporting events and youth recreational centres. MotoMaster also partnered with REV TV, a Canadian specialty motosports broadcaster, to create custom branded content.
The Canadian Tire brand has been working with agency Leo Burnett since 2018 on owned brands strategy and campaigns (like Premier, Paderno, Mastercraft) as well as other Canadian Tire retailer campaigns like Olympics.
"We leaned into their experience of helping us launch owned brand campaigns to bring Motomaster's new campaign to life," Daley adds.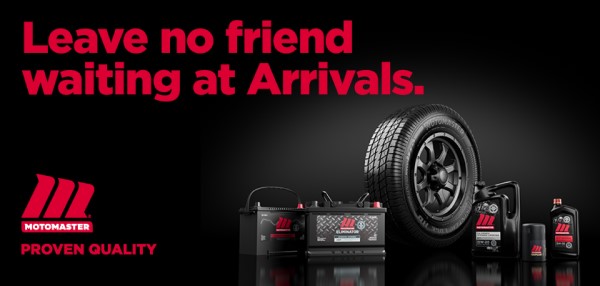 With respect to the timing of the campaign, fall is a critical period for Canadians who actively prep their cars for the coming winter. "We see significant spikes in sales of oil, tires and batteries during this time," Daley says.
Media was led by Touché in partnership with Canadian Tire's internal digital agency, as well as Eat It Up Media. The work will be in market until the end of November.
Touché, in partnership with Canadian Tire's internal digital agency, handled the buy.