Articles Tagged 'BIMM'
Up to the Minute: New hires at DenstuBos and Fuse
Plus, Canadian wins at the Webbys and Effies and more news you may have missed.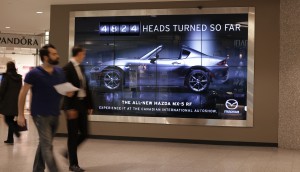 The Contenders: Tech that packed a punch
Our look at this year's award show hopefuls continues with work that used technology to bring insights to life.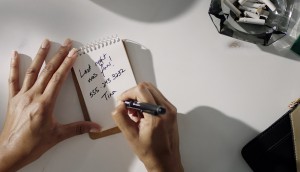 Brands celebrate Valentine's Day
A collection of campaigns that commemorate love in all of its forms.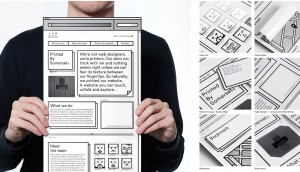 Leo, Zulu, Rethink win big at Epica
Eight Canadian agencies combined for 20 awards at the show judged by members of the industry press.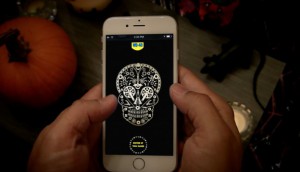 Check it out: Creaky door? There's an app for that
WD-40 creates a motion-activated service to help with the lack of spooky noises this Halloween.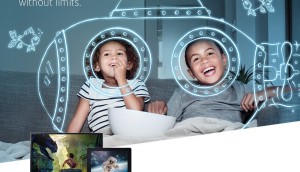 Cogeco unveils new brand identity
The telco has a new campaign focusing on its technology and customers.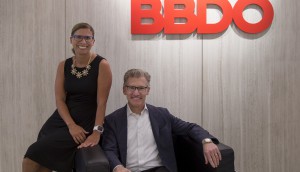 BBDO strengthens its C-suite
A big focus for the shop today is content and data, with changes being made to drive that.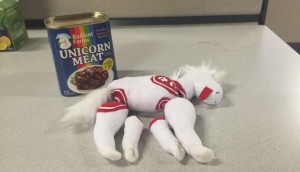 'Tis the season for agency holiday cards (part one)
From BIMM to Mosaic to Wax, here is the first in a round-up of agency goodies for the holiday season.
Sears braves the cold
The retailer brings its message of quality to life by having its coats stand up to a big bad wolf.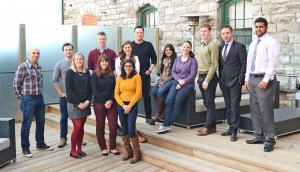 BIMM booms with new hires
Rene Rouleau is the agency's newest CD as growing business leads to 16 additions across departments.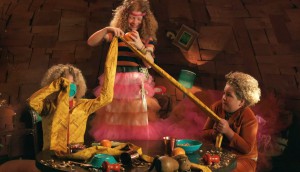 Sears Canada aims for 'just right'
The retailer's back-to-school campaign looks to help out parents frustrated by kids who grow like weeds.
Up to the minute: Time for Client of the Year
Plus, WD-40 gets a new digital shop in Canada, and more news from the past two weeks.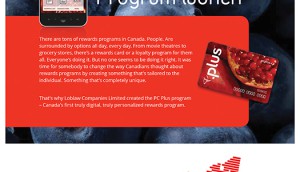 Shopper Innovation Awards: Loblaw's tailored loyalty program
The grocery retailer created a loyalty program, PC Plus, that gives points based on individual shopping habits.