Mobile to the rescue
A panel of experts from Cossette, Best Buy, Virgin Mobile and Tribal DDB weigh-in on how mobile can solve new advertising dilemmas.
As the media landscape shifts faster than a kaleidoscope, marketers are constantly trying new ways to connect with consumers. People expect anytime, anywhere content, and as they turn to digital streaming and mobile versions of media that can bypass ads, brands are looking to tech for ways to ensure their messages are delivered.
We asked a digitally-savvy panel of experts to frame the impact and challenge and to share their solutions. Mobile – they've declared – is the advertising superhero. Read on to hear our pundits' suggestions, predictions, examples  and exhortations on the best ways to reach audiences now. We're finally catching up to Philip K. Dick's vision of uber-targeted, super-relevant marketing.
Pundit: Chad Borlase, creative director, Cossette
Issue: Keeping tv audience attention
People no longer sit in front of the TV and watch passively. According to Nielsen, 86% of viewers use a mobile device while watching TV. PCs, tablets and phones are interrupting our screen time. How can marketers pull consumers' attention back?
Solution: Co-viewing and TV integration
Co-viewing – or streaming original content through mobile devices and PCs that complement the running program – is a vehicle to serve rich media in a social, entertaining and emotionally relevant way.
Zeebox, for example, is a UK-based app integrated with Twitter that instantly knows what you and your friends are watching. It can give you more info on the program, lets you buy stuff and shows you what programs are most popular.
ESPN recently used a co-viewing app that executed interesting engagement points such as #humantwitter (pictured above). Rolled out during the X Games, #humantwitter invited viewers to tweet in a hashtagged message, which was then displayed by people in the stands on non-digital placards and seen by an audience of 8.1 million. Here in Canada, Rogers' co-viewing applications for Canada's Got Talent and The Bachelor allow viewers to watch the shows, chat with friends, be a judge and (most importantly) interact with ads.
Most ads in mobile aren't taking advantage of the available technology. It's possible, and yes, it's difficult. But isn't everything hard at first?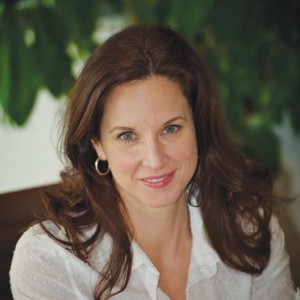 Pundit: Angela Scardillo, VP, marketing, Best Buy Canada
Issue: Finding new connection points
One of the fundamental challenges in marketing today is how to create a strong visceral connection with consumers. As an overwhelming number of ad messages are pushed out every day, many attempts to truly connect with consumers fail or, at the very least, fall short of producing the desired call-to-action. The concept of experiential marketing is rooted in this challenge, and with the emergence of digital technology, has gained momentum.
Solution: Embracing the tech side of experiential marketing
Where traditional marketing has been passive by design, the combination of technology and experiential marketing has been just the opposite. Consider the consumer potential of the more than seven million smartphone users across the country and the 80%+ of Canadians with access to the internet. Technology is at the heart of the experiential marketing movement because there has never been a more opportune time to reach consumers more directly and geo-specifically.
Apps such as Clik and Apptui can control any screen, acting as giant remote controls. Imagine harnessing that and inviting people in-store to control what plays on the screen. Or invite them to play a game on their phones against other customers in the store, with the winner receiving a discount or gift card.
Experiential isn't just a specific tactic or campaign element, it's bigger – it's an idea and a mindset fueled by the technology innovation all around us. Marketers who understand this and can successfully integrate technology into campaigns will only further push the creative boundaries.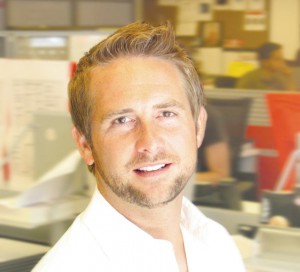 Pundit: Andrew Bridge, managing director, Virgin Mobile Canada
Issue: By-passing commercials
As marketers, we're all being challenged to keep our reach numbers up as people change their TV consumption habits. According to BBM Canada, one in four Canadian households have a PVR, which makes it easier to bypass advertising content. Adoption is increasing by the day.
Solution: Anytime, anywhere mobile commerce
Our customers tell us they have a need to stay constantly connected – no matter where they are – for fear of missing out. Messages need to be delivered where consumers are, and when they're receptive to receiving them, by looking across multiple platforms, including traditional TV, and embracing technology like application-based mobile viewing. This concept of TV "anytime, anywhere" is just taking off in Canada and I see endless possibilities for both consumers and marketers.
The opportunity exists to build commerce into video experiences. In a recent video sponsored by retailer Ssense.com, viewers could click to purchase clothing they liked. By putting TV viewing on the same devices that enable online shopping, there are opportunities for even deeper engagement.
With the emergence of the mobile wallet (making payments with smartphones), it becomes even easier for viewers to get what they see on-screen with just one click. Mobile connectivity means consumers can share purchases, solicit recommendations and even get customized content based on buying history – all while still watching TV. For marketers, it delivers a whole new range of technology for both targeting customers and measuring ROI in ways that were never possible before.
On-demand and on-the-go viewership will continue to evolve, and marketers need to embrace the new technologies to attract the increasingly mobile consumer.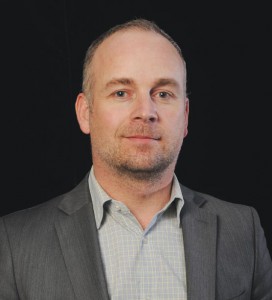 Pundit: Joe Dee, technology director, Tribal DDB

Issue:  Breaking through the mobile clutter
Reaching consumers on the go can be a challenge. They are inundated with content all the time. How can brands break through the clutter in a cost-effective way?

Solution: Branded apps fulfilling a consumer need
Consumers have come to expect fast services, to find what they want and need, whenever they want. By tapping into mobile, brands can break through the mass of advertising and really stand out by fulfilling a consumer need or desire.

Charmin and Reactine have identified niches and created branded apps that fulfill a function beyond selling a product.

Charmin's SitOrSquat app acts as the Yelp for public restrooms: people can log in, find bathrooms on a map and even read reviews such as which ones are clean or cost money. Reactine's Allergy Forecast, on the other hand, is a pollen predictor that sends you the information based on location.

Companies may balk at the idea because developing apps is expensive and time consuming, and it needs to be available on multiple devices to be truly effective.

Brands should consider web-based apps as a scalable solution. They are easier to build and less time-consuming. Projects that normally would have taken a year to develop can now be done in a few months. Going web-based is the best bang for your buck when it comes to buildings apps: it's a one-shot, far-reaching platform.

While apps may not drive up sales and won't necessarily have measurable ROI, branded applications create halos offering consistent touchpoints across the entire brand.