Canada lands 14 shortlist nominations in the Cannes Film category
BBDO leads the pack with three spots, while John St., Dare, Taxi and Lg2 are among the other agencies with shots at Lions.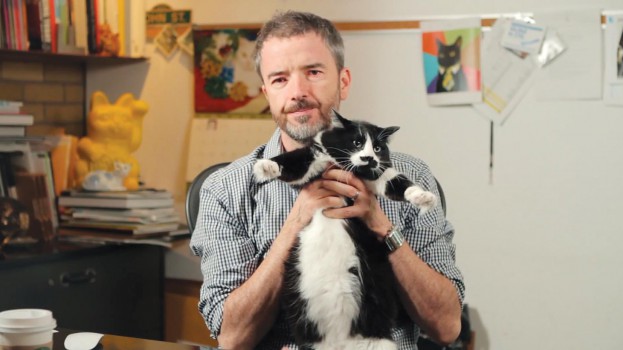 On day five of the Cannes Lions Festival of Creativity, Canada has picked up another 14 shortlist nods, taking the week's total up to 75, including 15 Lion wins. There are a total of 257 shortlisted entries in Film.

BBDO, fresh off their Bronze Lion for Skittles in Cyber, has picked up another two shortlist nods for "Princess" and "Cyclops" in the viral video category. It also picked up a nomination for its work for the Canadian Paralympic Committee "Running" video, featuring a man with amputated legs running around a track as scenes of his life play out backwards in the background.

Lg2, John St., Dare and Taxi each earned two nods apiece. Lg2 is up for an award in the sweet foods category for its campaign for Krispy Kernel, "President" and "Couch," featuring the discovery of the popcorn treat hidden in unlikely places.

John St. is also up for its self-promotion video "Catvertising" (pictured) featuring the company's new "cat-centric" business model. It also has a shot at a Lion in the non-alcoholic drinks category, for its work for Tata Global Beverages for the Tetley Infusions "Routine" video.

Dare is up for two Lions in the entertainment and leisure category for its work for the Whistler Film Festival. The "Princess" and "Packing up" spots play on traditional film stereotypes but then take an unexpected twist.

Finally, Taxi picked up two spots on the shortlist, one  in entertainment and leisure for it's Hockey Hall of Fame work that tells the sad story of a man who wasn't a hockey legend, and the other for its work for Telus, "Eye Eye."

DDB, Cundari and Grip Limited also grabbed spots on the shortlist. DDB continues its Lion success with its Cialis "Basement" commercial, while Grip made the cut for its "One Actor" work for Expedia.ca. Finally Cundari – fresh off a double Gold Lion mobile win will have another shot at a Lion for its "Hellipad" video for BMW.

More than 3,400 film entries were submitted to this year's competition, including 172 from Canada.

For more on Canada's experience in Cannes, follow us on Twitter and Instagram and look for the hashtag #StrategyatCannes.