Iögo steps into the kitchen
The Ultima Foods yogurt brand aims to drive awareness about Canada's 2,000 collective kitchens.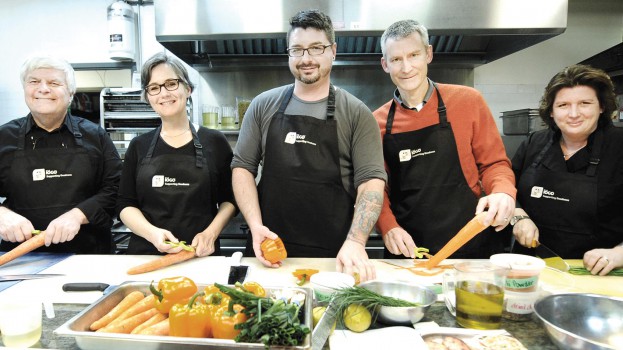 Ultima Foods yogurt brand Iögo has teamed up with Shaw and Food Network chef Lynn Crawford for "Supporting Goodness."

The initiative, conceived by Ultima, features the famous chef in national TV spots and a video series on the Food Network website. The series follows Crawford into collective kitchens where she helps cook and shares stories with the people who rely on them.

It aims to drive awareness about the role of Canada's 2,000 collective kitchens, as well as to encourage people to support these spaces, which allow lower-income Canadians to join members of their community to prepare affordable meals for their families and learn cooking skills.

Iögo will make donations to three existing collective kitchens, and to Community Food Centres Canada to support the opening of kitchens in Halifax and Calgary. Iögo is also hosting additional content on its website, and a tab with recipes from collective kitchens on Facebook.

Meanwhile in French Canada, Iögo's campaign relies on 30-second spots featuring Radio-Canada programming personalities, including Les chefs!'s Daniel Vézina.

Diane Jubinville, director, consumer and PR, Ultima Foods, says Iögo chose to align itself with the kitchens because they share the values of providing healthy and affordable foods.

The campaign is produced in partnership with Shaw Media and Radio-Canada, with additional creative by DentsuBos.

The "Supporting Goodness" program will run for the next year.