Coca-Cola Zero grabs the moment
The brand has launched a new campaign, which dramatizes an everyday moment of a regular Canadian, with the help of NHL stars and TSN personalities.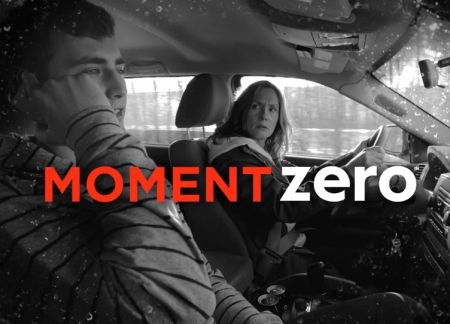 Coca-Cola Zero has launched a new campaign around the idea of "Moment Zero", which the brand describes as the moment prior to an event happening and will show off these moments through stories from everyday Canadians.

First in the series of "Make it Possible – Moment Zero" spots is one from young Canadian hockey player Kevin Wheeler, and the lengths he and people around him went to retrieve his forgotten equipment before a game, says Diego Moratorio, senior brand manager, Coca-Cola Zero.

Targeting Canadians aged 18 to 24, the campaign, with  creative from Zulu Alpha Kilo and media by UM, is running in partnership with Bell Media brands, specifically TSN where the spot premiered last night during the NHL playoff game between the Vancouver Canucks and San Jose Sharks.

Moratorio says the brand found Wheeler's story about five months ago by searching Facebook and Twitter for sports (specifically hockey) stories that could be used to showcase moments where there is an option to take action or not, which he says leads to epic stories.

The dramatized spot features Edmonton Oiler right winger Jordan Eberle starring as Wheeler, while a number of TSN personalities, including Jay Onrait, Dan O'Toole and Cabral 'Cabbie' Richards, also making appearances as neighbours or police officers. Coca-Cola Zero started building hype around the spot two weeks ago with a 15-second teaser spot on TSN and by getting the channel's hosts to tweet "Who is @KevinWheels15?"

"This campaign marks the first time we aren't talking at Canadians and telling them to like us, we are going out and liking Canadians ourselves and telling their stories," he says. "We are making their stories an integral piece of the things we are saying."

Coca-Cola Zero's "Moment Zero" campaign will run with digital and TV spots through the 2013 NHL playoffs, with additional planned elements for next year's Olympics and World Cup. Additional videos can be seen on the brand's YouTube page, at Youtube.com/momentzero.