Top tech to track
Industry experts round up some cool gadgets and platforms with big potential for marketers.
From virtual reality goggles to diapers that text you when wet, the technological landscape is changing faster than you can say "Engage!" (That's a Star Trek reference for you non-Trekkies out there.) These industry experts have rounded up the coolest gadgets and platforms to tell you what to keep an eye out for.
Image sharing gets even more social
By Cameron Wykes
Each year something is billed as the "next big social media trend" and Pixplit (pictured right) may be it. In the middle of the Instagram video revolution, sharing simple pictures doesn't seem to have the same cachet it had even just a year ago. Pixplit appears to have taken social photo sharing off on an interesting tangent.
There are two ways to interact with photos using the mobile app. The first is to post "part" of a photo and ask your network of friends to shoot other pieces to make a visual collage. For example, I could shoot my dog from mid-waist to head and invite my network of friends to snap a picture to make up the rest of his body, like the lower-half of a horse, a toy or a lizard.
The second way is to create a challenge amongst friends: shoot the same image, but in a unique context. A great example I saw was of friends taking photos of their feet. The collage of nine images ranged from bare feet on the beach to boots in snow. It's a neat way to encourage collaborative visioning from a number of different perspectives and global locations.
Food brands, travel sites and fashion retailers, among others, should take note: this would be a great way for brands to engage consumers through challenges that give your target a chance to contribute to a larger social initiative. (And just think of the sharing opportunies across the existing cadre of social platforms.)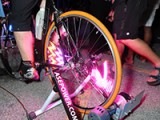 Bonus tech: Monkey Light Pro is an LED-based lighting system that attaches to the spokes of a bicycle. The spinning motion of the wheels and time-synced LED lights create glowing, unmissable images, such as flames. Sensors built in keep a continual image clear and visible as long as the bike is travelling between 10 and 40 km per hour, and it connects with smartphones to download new images and animations on the fly.
This is a great creative tactic for brands wanting to be seen as more eco-friendly, or for a merchant looking for dynamic, hyper-local engagement.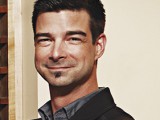 Cameron Wykes, president, BabyRobot and chief innovation officer, KBS+ @Cameronwykes
The internet of everything
By Peter Nitsch
A long-anticipated trend just beginning to emerge is the internet of things – physical objects and devices seamlessly integrated into the information network. It's not just your smartphone, tablet or computer that connect to the internet. Soon, it will be everything.
The scale of this trend will be enormous: according to a Cisco report, there will be 50 billion devices connected to the internet by 2020. These objects collect data, accept remote commands and even communicate with each other.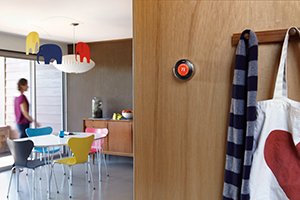 Crowdsourcing websites have facilitated the creation of products like Pebble (a watch that connects to your smartphone, letting you access your phone on your wrist) and Twine (a home sensor connected to your phone or computer, alerting you when the basement is flooding, for example). Nike+, Fitbit and Nest (a smartphone-controlled smart meter, pictured, that learns your home temperature preferences), are also seeing rapid growth and adoption.
With open-source hardware platforms and cheaper fabrication techniques (such as 3D printing), it's now possible for small brands to design and build connected devices, while bigger cos will see the cost of creating these products drop. Great early adoption examples include Red Tomato Pizza's 2012 Cannes Gold Lion-winning fridge magnet that orders pizza with a touch and Budweiser and Anomaly's Wi-Fi connected "Red Lights" alarm that goes off every time a fan's favourite team scores.
Some ideas are in development but not yet available on a mass scale (such as Pampers' diaper monitor that tells you when it needs to be changed), but once brands figure out production and distribution, the effect will be profound, extending client services into the physical world.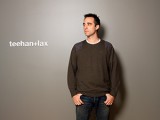 Peter Nitsch, director of Labs at Teehan+Lax @Peter_nitsch
Virtual marketing reality
By Heather Steele
The Super Bowl equivalent in the videogame industry is the Electronic Entertainment Expo (E3), which takes place each June. Any year that introduces new game hardware is exciting. This year, Oculus Rift (by Oculus VR) stole the show (and the Game Critics Award for Best Hardware).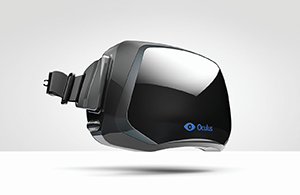 Oculus Rift is designed as a truly immersive way to experience games – think Google Glass wanting to be the Holodeck when it grows up. The virtual reality headset offers a 110-degree view and is expected to be available in high-def in future models.
The ability to create real immersion in games is the Holy Grail for developers – and the creators of Oculus Rift might have cracked the code. The technology is still in development, but early prototypes show a wide range of experiences, including being able to view the aurora borealis without actually being there.
As a gamer, the potential gets my heart pumping. But as a marketer, Oculus Rift gets my brain racing with possibilities. Imagine a builder allowing customers to walk through their dream home before a single brick is laid. Or a travel agent helping a newly-engaged couple pick the perfect location for their wedding. Perhaps the greatest opportunity for Oculus Rift is not in the basements of gamers, but in the boardrooms of creative agencies looking for the next big thing in OOH and POP marketing. Oculus Rift might just make the future of immersive marketing a little less virtual and a little more real. Captain Picard would be proud.

Heather Steele, communications director, Ubisoft Toronto @Hsteele