2013 Brands of the Year revealed
DavidsTea, McDonald's, Samsung, Iogo and Drew and Jonathan Scott (the Property Brothers) get top honours this year, while Chris Hadfield and the City of Calgary are among the other buzz-worthy brands.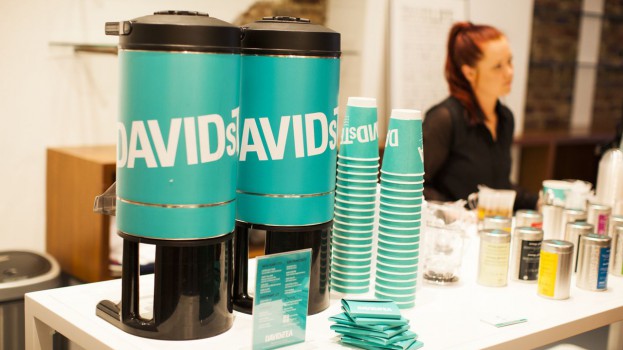 There's something emotional about this year's crop of Brands of the Year. Rather than landing on the list thanks to wild, never-before-seen executions, these winners formed a deeper connection with consumers.
Intense efforts by McDonald's to fight negative press on food health concerns, and Samsung's dramatic shift from a consumer electronics company to a purveyor of lifestyle and a true marketing organization, are the big brand turnaround stories of the year.
Meanwhile, on the new brand front, Iögo got consumers to connect with a product line that didn't even exist a year ago.
Engaging home-reno hosts Drew and Jonathan Scott (a.k.a. the Property Brothers) built a mini-media empire that now extends to the U.S. and beyond. And our cover brand, DavidsTea, proves that you don't need a massive marketing budget to form an emotional bond.
This year's winners, narrowed down from an extensive list after industry experts weighed in, prove that in today's digital, distracted world, a little heart and soul can go a long way.
Read on to see which brands made a connection this year, and check out what (and who) else was buzz-worthy.
Brands of the Year:
Samsung builds up its street cred
Other Trending Topics:
Out of this world brand of the year: Chris Hadfield's astronomical take off
Best comeback brand: Calgary's recovery
Brand partner of the year: Bell Media turns sponsors into TV stars
Best brand expansion: Simons brings chic design out west
Instant brand of the year: Ikea Monkey's sudden fame
Best brand extension: Magnum's decadent pop-up store