Petro-Canada celebrates Olympic journeys
The petrol company's Sochi campaign highlights its CSR program for amateur athletes.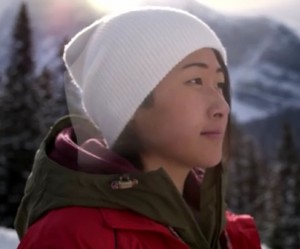 With the world about to spend two weeks celebrating the achievements of amateur athletes realizing their dreams, Petro-Canada is putting the focus on a few of those competitors' long journey to the Olympics.
With creative by TBWA and media by Media Dimensions, the company has released a series of four short films (two in English and two in French) for its "Face-to-Face" campaign, with each film following two athletes from the program spending the day together and sharing their stories.
Two 30-second TV spots began airing at the end of December and will continue until the end of the Olympic Games this month and both the TV and online advertising – including TV, pre-roll, display, static and mobile banners, as well as Facebook ads – drive to a Facebook page with the short films. The videos are also available at Petro-Canada's YouTube channel.
The petrol company is also running a POP campaign at more than 1,400 Petro-Canada locations across Canada, including a promotion on limited edition Canadian Olympic glassware with messaging that explains a purchase supports the dreams of Canada's Olympic team. All POS drives consumers to Facebook to learn more.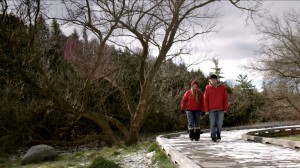 The creative highlights the company's Fuelling Athlete and Coaching Excellence (FACE) program, which provides up to 50 Canadian athlete and coach pairings with $8,000 grants each year. The recipients are pre-carded athletes, who do not receive government funding.

"When it comes to the Olympics and Paralympics, there are many stories but we felt the one that hasn't been told is about the journey," Allen Oke, ECD at TBWA Toronto, said in a statement. "We thought there was beauty and meaning in looking at those who are all heart and hope, who haven't yet broken through, but will."

Eight Canadian athletes are featured in total – four English and four French – including snowboarders Tayler Wilton and John Leslie, ski jumper Atsuko Tanaka and skeleton pilot Barrett Martineau.

The campaign is a follow up to Petro-Canada's campaign for the 2012 Summer Games in in London, which put the spotlight on the parents of Canadian amateur athletes.

Photo top-right: ski jumper Atsuko Tanaka.

Second photo: snowboarders Tayler Wilton and John Leslie