Activia brings back the belly
A new year-long, integrated campaign from the Danone brand featuring Shakira is set to launch Sunday.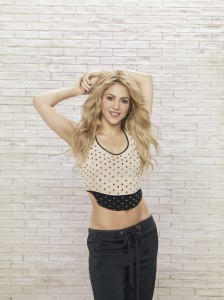 Yogurt category leader Activia is spicing things up in its first ever global marketing campaign that takes its dancing belly commercial concept that started in Canada to a new shaking level with pop star Shakira.
The year-long "Dare to Feel Good" campaign for the Danone brand includes a commercial created in Barcelona by Vinizius Young & Rubicam, featuring the Colombian singer dancing to the soundtrack of her new song, Dare (La La La),  "to express how good she feels inside," the brand said in a statement. It will be released Sunday in 70 countries, with Danone Canada launching a series of activations based on local insights, says Pauline Varga, VP marketing at Danone Canada.
Danone is taking a so-called "glocal approach" for the campaign, with a locally adaptable format of the global ad for each market. In Canada, about three weeks after the spot featuring Shakira airs, a new ad will be launched with local versions for Quebec and the rest of Canada, based on the idea of spring renewal after a long winter, Varga says. In those spots, Shakira will introduce a Canadian character, who Varga says will certainly be dancing. Shakira and the character will then appear together at the end of the ad. Y&R in Canada is producing the local creative, while media is being handled by Havas Media and Carat, and Montreal-based Bam Strategy is handling social media and digital activations.
The campaign, targeted at its audience of active women ages 35-55, builds on the idea of the yogurt's probiotic culture making consumers feel good inside and helping with digestion. Saint-Jacques Vallée Y&R and Danone Canada featured dancing scenarios since the yogurt's launch in 2004 and introduced the dancing belly concept, with a visual of a belly dancer's shimmying stomach superimposed on the midriffs of women, in 2008. The continuous growth from 2004 to 2009 earned the brand a CASSIES Gold in 2011.
"Canada is definitely the inspiration for this campaign," Varga says.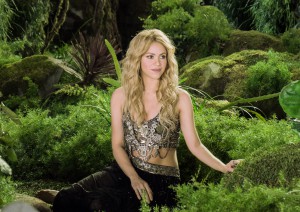 In addition, the campaign will include closed captioning during episodes of The Voice on CTV, on which Shakira is a judge; a new website, Activia.com; and a new Facebook fan page for Canada, as well as banner ads and pre-roll on YouTube. An in-store contest will run from April 21 until the end of May, encouraging users to scan QR codes on shelf displays to enter online, and sampling of Activia's new Greek line will also be done throughout the campaign.

Activia is Danone's largest brand of yogurt, holding 16% of market share, Varga says, and is continuing to grow, accounting for 35% of Danone Canada's business.

But with only 10% of Activia users consuming yogurt everyday and eating 11 kilos of yogurt per year, per inhabitant compared with 37 kilos in France, there is plenty of room for growth, Varga says.

"The way we are playing this new campaign is appealing to consumers to give them a refresh of what Activia stands for," she says.

The global ad comes about a month after Activia introduced its new Greek, flavoured yogurts with a national campaign by Y&R.

View a behind-the-scenes look of the new commercial to be released on Sunday.