Top Cannes contenders: Cyber
With an extended deadline, strategy continues to count down the campaigns most likely to win big at this year's festival.
Good news, creatives. Cannes has extended its entry deadline until April 11. As we count down the days to the Cannes Lions, strategy is rounding out the most likely contenders for each category, tapping the top folks in the industry to help us narrow down the list. This week, we're taking a gander in the Cyber category. Check back regularly until the deadline to see which campaigns have the best shot in Cannes.
Cyber
Campaign: Priceless Bat
Brand: Louisville Slugger
Agency: Taxi
Chosen by: Brent Choi, chief creative and integration officer, JWT
I sent it to my entire creative department the second after I tried it. In fact, while I was using it, I called over a couple of guys to see it. They immediately asked if they could try it. Then I played it again. It's great.
The "Priceless Bat" campaign from Louisville Slugger and Taxi turns your smartphone into a bat that coordinates with your screen. The farther you hit the ball digitally slung at you, the cheaper your future bat purchase is. This is the first time I've seen seamless/live integration between my smartphone accelerometer and my laptop/desktop screen. And it's completely relevant to the product and how it's used. Most importantly, while I was using it, I completely forgot I was an ad guy, and turned into a boy playing baseball. Congrats to the team on this one.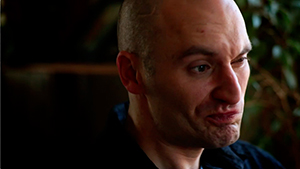 Campaign: Surrender Your Say
Brand: Tourette Syndrome Foundation of Canada
Agency: Saatchi & Saatchi
Chosen by: Angus Tucker, ECD, John St.
My "bet everything you have" pick for Cannes this year is Saatchi's brilliant "Surrender Your Say" campaign for the Tourette Syndrome Foundation of Canada. The campaign asked people to surrender their Twitter feed for a day and let it be populated with random tweets like "ins ins ins" or "You're the kidney…kidney." To see these weird, non-sensical tweets pop up on your feed was very strange and it allowed you to feel (if only just a little bit) what it's like to have your own voice co-opted by this affliction. Super smart. Powerful and original. This campaign should get Gold, more than once.
Tourette Syndrome is something the majority of people are not exposed to in their day-to-day lives. I think that's what makes both the concept and the media platform for the "Surrender Your Say" campaign so smart.
Also chosen by: Linda Carte, ACD, BBDO
The campaign set a goal of helping bring more understanding to a disorder that is so widely misunderstood. For 24 hours, participants were asked to surrender their Twitter accounts, essentially putting out of their control when and what was tweeted on their account. The experience replicated the often involuntary, uncontrolled, daily life experience of a person with Tourettes. All the tweets were based on something real someone with TS actually said.
Using Twitter in this way is truly unique. It is the ideal community conversation platform. But the conversation wasn't just contained to Twitter. The coverage it garnered from the news media meant the message spread far beyond the Twitterverse. Being able to experience what it's like to have TS in such a visceral way is extremely powerful and helped build understanding. Not just a win for the cause, but I think a deserved win at Cannes as well.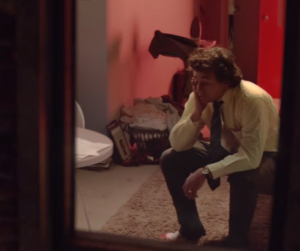 Campaign: Enjoy Your Privacy
Brand: Norton
Agencies: Leo Burnett Chicago, Jam3 Toronto

Chosen by: Jo-Ann Munro, CD, Marketel McCann Erickson

"Enjoy Your Privacy" is an HTML5 experience created by Leo Burnett Chicago and Jam3 of Toronto for Norton Anti-Virus to promote its new Mobile Security system, which gives technophiles the ability to remotely lock their phones and wipe a device so personal information stays private. The software was designed to prevent data theft in the event that your device is lost or stolen, or even perhaps if the NSA decides to take a peek.

The site hooks up your phone and computer in an integrated experience developed around the lives of seven characters, told in four stories. The mechanism allows the user to weave their way seamlessly through the stories while using their mobile phone to interact with the web films and gain access to the characters' phones, where the user can read the characters' text messages and emails as well as peruse their photos and bank statements. Suddenly, ordinary lives become sordid and messy as users discover back stories that come together to form a bigger picture. Who knew what a story your phone could tell?

There are so many cool things about this experience. It is a timely classic product demo as mobile becomes more and more people's primary interface. Not only is the user given permission to be a hacker, but they also get to choose the stories' outcomes. Through compellingly delicious tales of adultery, debt and manipulation, it hooks you and instills just the right amount of paranoia in even a non-geek. It is impeccably executed from the UX to the art direction. I love the subtle visual manifestation of the metaphor that our phones are windows into our lives through the use of tablet and phone-shaped windows. It is smart and, in my opinion, Cyber Lion-worthy. But of course, some hacker out there already knows that.

Did we miss a top Cyber contender? Weigh in below. 

Check out the contenders in the Direct, Press, Radio, OOH Innovation, Creative Effectiveness, Film Craft, Promo & Activation, PR, Mobile and Film categories.