Trends gaining (and losing) steam
Keep an eye on these marketing buzzwords and buzz topics that are starting to make the rounds, or die a slow death.
Following trends in advertising can feel like a chore – something that drones on forever and a day.
That's why we tapped BBDO's VP/ECDs Carlos Moreno and Peter Ignazi, Carat's VP of communication planning Michèle Savard and TBWA's director of technology Troy Forster to help us cull through what marketers need to know now.
Red hot
Droning on
From ways to film from the air to pizza delivery to issues around privacy, drones – those remote-control flying contraptions – are on every techy's lips.  Facebook recently announced it is looking at using the tech to send wireless around the world.
The technology is becoming more affordable, and concurrent trends – such as the maker movement – are seeing people build their own, says Forster.
So what does this mean for brands? Well, with Amazon purportedly investigating drones for delivery services and Domino's Pizza already trying its hand at it, the tech could change the way e-commerce is delivered. Or perhaps, Forster says, brands will start using drones to physically carry a message, much like a flying blimp. Though the tech may never reach 3D-printing hype, he suspects experimenting brands will start to look for ways to integrate drones into their marketing campaign over the next few months (check out Subaru's droned-up spot).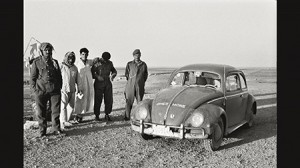 Long-form storytelling

On the heels of Kokanee's The Movie out Here and Volkswagen's Once More, Moreno and Ignazi say long-form storytelling is having its day in the spotlight. It goes back to an overarching trend in the industry, they say, that is, selling a single, big and smart idea. Long-form storytelling lends itself well to that selling of the strong idea, and consumers are becoming so much more accepting of brands being the purveyors of content in the first place, allowing these longer videos to thrive.

Real-time traditional TV bidding

We recently highlighted the addressable TV trend that's bubbling up, and Savard agrees it is starting to make waves, having heard about it a few times in the past month. But more imminent than the addressable TV trend seems to be the real-time bidding on leftover inventory on the broadcasters' end. So instead of rerunning brand ads for free or desperately calling media buyers to fill space, Savard says once the software's been developed (something, perhaps like AOL's Adap.tv platform), media buyers will be able to bid on unsold inventory.

So not

Shazam TV tags

Much like hashtags in commercials are on the decline, Moreno and Ignazi are saying goodbye to the Shazam logo during TV spots. If people want to download the catchy tune, there are much easier ways of searching for it, and those who have no interest in the song really don't care. It's also part of a growing trend, they say, around the re-simplication of TV ads. Back to their "one great idea" concept, people should want to engage with the message of a TV ad. Second-screen overlays, like Shazam, "Like" us on Facebook or visit our websites are giving people ways to engage, rather than letting the ad do the talking. As such, the pair suspect there will be a decline in these drive-to-second screen messages.

Responsive web design buzz

We get it, your website is now "responsive" to different platforms. It can now work on an iPhone, Android, tablet or computer screen. But do you need to talk about it? Forster says the buzz around responsive web design is dying down. Marketers have finally realized if you're building a website or selling a product, it HAS to work on everything, so the poor consumer doesn't have to awkwardly expand everything. That means, if you're just not making the switch to responsive design, there' s no need to alert the media. It just shows you're behind the times.

Isolated digital platforms viewership

Say goodbye to isolated platforms in the digital space, Savard says. There's a growing demand in the media community that platforms like AOL, Yahoo! and Google aggregate their audience measurement in the same way as the BBM does for TV, Savard says. If they could put their isolated audiences in a nice package, we'd all have a better idea of who is watching and viewing what online, she says.

Image courtesy of Shutterstock