Battle strategies for besieged brands
Pundits weigh in on how cos should respond to highly organized attacks, such as Greenpeace's recent work against P&G.
Brands are used to nasty comments on social media, but recently, some have faced highly-organized and far more visible attacks. Take the case of Greenpeace and P&G. The NGO accused the brand of using palm oil allegedly tied to deforestation in its products, and spread this message with a website, a video countering the brand's "Thank You Mom" spot and demonstrations, including hanging banners at the co's Cincinnati head office and taking its cause to Head & Shoulders' agency Saatchi & Saatchi.
At press time, P&G announced it would implement a new no-deforestation policy to its palm oil supply chain.
But the question of how brands can best respond to these kinds of attacks remains. Fight fire with fire or rise above it?
Here's what the pundits advise…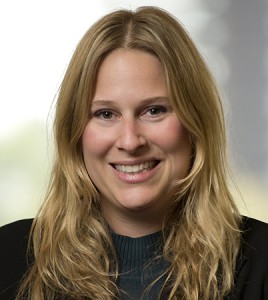 Counter the attack (silence is not golden)
Katie Clark, VP, corporate & public affairs, national practice lead, crisis & risk, Edelman Toronto.
Today's instant-news and multi-stakeholder environment demands transparency on issues more than ever.
So, why address an attack directly? Well, for one reason, no one knows your business and position better than you. Second, do you want to entrust others who already have you in their crosshairs to frame the issue accurately and fairly? Finally, whether it's warranted or not, in the "court of public opinion" charges left unchallenged equal guilt.
It's important to start with a clear understanding of the issues management strategy and how it ties to the company's business goals. Company and brand leaders need to engage internal PR leads or crisis specialists for counsel. Consider what actions can be taken to prepare, correct and counter the attack.
Prepare: If the attacking organization has campaign channels, monitor them. Websites, newsletters and hashtags deliver insights into the attacker's position, planned activities, inaccuracies and more. Prepare statements to use if needed with media, employees, partners, customers and others. Plan the "what if" scenarios. Consider the range of conservative to more aggressive actions to be taken if you're attacked further. Keep the company's leaders apprised of what you know, and how you plan to respond.
Correct: While it may seem obvious, corrective action starts with informing stakeholders about your position. Post the company's statements to your website, develop customer FAQs and ensure employees and partners have the facts and background on the issue. Don't underestimate the importance of a regular employee – they are far more trusted than a CEO when forming an opinion of a company. Continue to develop content. Make it easy to find and share.
Counter: In some cases, it makes sense to go further. Engage third parties such as academics, technical experts, scientists and other NGOs. Reach out to government officials and media to schedule briefings. Develop a counter website, issue video statements or ads, or host a town hall to make sure your side is heard.
At the end of the day, words and actions speak louder than silence. So addressing an attack directly is a pivotal way to build trust through transparency.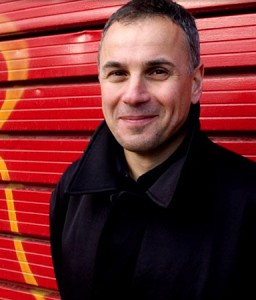 Embrace the conversation
Tom Arhontoudis, marketing professor & coordinator, George Brown College Centre for Business.
I have two kids. And like most young kids, they constantly fight, provoke and scream at each other. When one kicks, the other most often kicks back. When one points a finger, the other points one back. There are tears and complaints, but seldom is the issue resolved and this goes on day in and day out.
As a parent I try to mediate, be objective and always end up telling them "two wrongs do not make a right." This relationship between my kids is fairly representative of the relationship between big business like P&G and not-for-profits like Greenpeace. As a marketer, I would offer the same advice to brands as I do to my kids.
When it comes to refuting claims and attack campaigns from organizations like Greenpeace, the record of large multinationals has not been stellar. Millions have been spent on campaigns trying to attack or even "one up" their attackers. These tit-for-tat strategies have rarely (or never) worked, just like they don't resolve anything with my kids.
Rather than going full throttle against the mighty Greenpeace and any of its campaigns, brands have an opportunity to assume a leadership role and position their company as an honest and trustworthy "thought leader" on the topic at hand. This approach gives brands the chance to not change, but embrace the conversation. And, in my opinion, it would be a wiser and more valuable marketing communications strategy than to become "the attacker of the attack ad."
In this case, complementing this strategy with a stronger and more targeted communications plan that promotes its efforts against deforestation to die-hard P&G customers, may also further its efforts. The brand currently has more than 600,000 "connectors" in its online women's community Vocalpoint, and could easily tap into it to seed a conversation between members and the social networks to which these influential individuals belong. This will give the brand the opportunity to influence key customers who have strong connections.
"Two wrongs do not make a right" and going after the attacker may not be the right solution.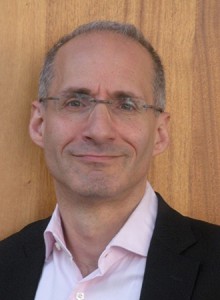 Incite preventative social change
Paul Klein, president and founder, Toronto-based CSR consultancy Impakt.
Consumers are paying more and more attention to the direct social or environmental impacts of the production and consumption of brands.
Greenpeace's campaign against P&G's use of palm oil in Head & Shoulders shows how effective advocacy groups have become at targeting corporations and influencing change. In another example, the Environmental Working Group's research prompted the sandwich chain Subway to remove a chemical used to make yoga mats and rubber soles of shoes from its sandwich bread.
Brands are at a crossroads. They can stay the course, take the hits as they come and react accordingly. The other option is a road less travelled that directly connects brands with social change.
Toms Shoes, which gives a pair of shoes for each pair purchased to children in more than 60 countries, is an example of a brand with a social purpose. Toms also understands that its original mission of giving shoes to children in need isn't enough anymore and that a multi-faceted approach to social change is necessary. Toms is now producing shoes in the regions where its shoes are given and has changed its approach to giving to better reflect local needs.
Few brands are as socially responsible as Toms but others can establish a genuine social purpose before they are exposed for being irresponsible. Possible initiatives include creating an advisory council of people who are directly affected by how the brand is made and used, partnering with advocacy groups to help identify and rectify irresponsible practices and asking local communities and consumers to assess their social and environmental performance.
Brands have a new imperative and opportunity: to proactively contribute to positive social change. Those that remain on the defensive will continue to be targeted for actions that are irresponsible.
Above photo ©David Sorcher/Greenpeace