Peter Nowlan heads to Tims
Following a near 25-year run at the QSR, chief brand and marketing officer Bill Moir will hand the reins over to the head of marketing at Molson Coors.
By Megan Haynes and Tanya Kostiw
Peter Nowlan (pictured below) is making a move to Tim Hortons next month to take on the role of chief brand and marketing officer, as his predecessor Bill Moir plans to retire.
Nowlan, who currently works at Molson Coors Canada as the brand's chief commercial officer, will step into his new position May 21, according to a release. Moir, whose plans to retire were disclosed in 2012, will help with Nowlan's transition until Aug. 31. He will also continue to hold the position of president of the Tim Horton Children's Foundation until the end of 2015 and be available for strategic initiatives to the CEO.
Moir has been at Tim Horton's since 1990 and is currently leading the brand's 50th anniversary efforts. When he started, he says there were less than 500 locations – something he's seen more than quadruple in his career there. When he joined, TV ads were in limited use, he says, but Tim Hortons has since expanded its TV efforts to a more robust 52-weeks-a-year buy.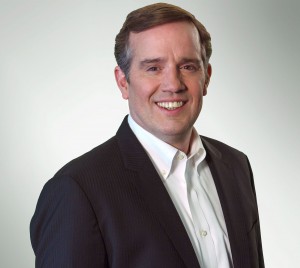 Tim Hortons has seen unprecedented growth since the mid '90s when it debuted its "True Stories" campaigns from JWT. It's since surpassed competitors such as McDonald's and Starbucks to be the number one QSR brand in Canada in terms of both sales and loyalty. In recent years, however, trouble has loomed for the coffee joint, as McDonald's and Subway have upped their game. McDonald's in particular has opened up competition against Tim Hortons with a ramped-up attack on the coffee market, rebranding some of its locations into McCafes and dishing out free coffee to consumers to encourage a switch.

Tim Hortons has also been battered in the U.S., where it's had to retreat from key markets following disappointing sales.

In his present position with Molson Coors, Nowlan is responsible for all sales and marketing. He previously held the role of chief marketing and strategy officer with the co, as well as VP, marketing and strategy for Kraft's U.S. grocery sector.