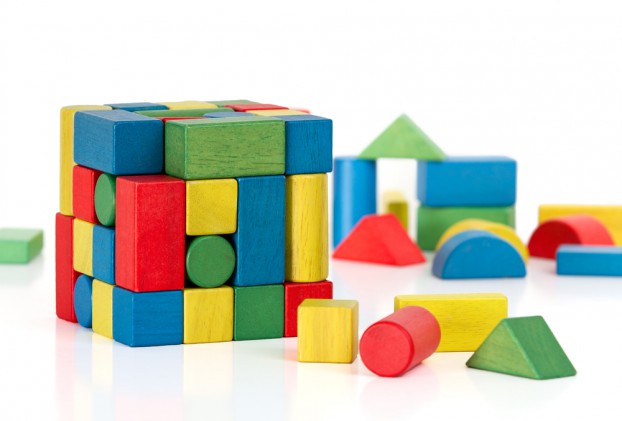 By Fiona Stevenson and Shelli Baltman
After a combined 25 years in the field of innovation, the most poignant client feedback we've ever received is "What you guys do is just simple sh*t done well."  We thought it was the nicest compliment anyone could have paid us, as it reinforced our fundamental belief about the danger of over-complicating the innovation agenda.
Of course, there are exceptions. There are fields – bio-technology, engineering and medical devices, among them – where one would be naïve to think innovation is simple. Also, if you're pursuing disruptive innovation where the goal is to pull multiple innovation levers simultaneously – supply chain, channel, product, positioning, etc. – it's certainly a more complex challenge.
However, in the vast majority of cases in the fields of CPG, financial products and customer experience – great innovations can usually be classified in the "simple sh*t" category.
And even the best disruptive innovations must appear simple to the consumer.
Uber – the transportation app – certainly disrupted the taxi and car service industry, changing almost every aspect of the value chain. But even so, the experience from the consumer side – being connected with a driver at the "tap of a button" – is so simple, even the most technologically-challenged can embrace it.
Making innovation simple isn't easy – it takes discipline and creativity.  However, beware of those who champion complicated systems, structures and frameworks as a necessary foundation to develop great innovations. Adding undue complexity to the process could be a justification for inflated project fees or, worse yet, a red flag for a lack of understanding of the core drivers of breakthrough innovation.
We believe great innovation comes from leveraging a remarkably simple framework, the "4Is" approach:
Insight: identifying a new and different angle or deeper understanding of an unmet consumer need or compensating behaviour – those workarounds to challenges that consumers might not even express but can be revealed through careful observation.
Coca-Cola's 12-can fridge pack (the long, narrow case) was born out of ethnographic research revealing suitcase package was hindering the use of cans. People tended to put several cans in the refrigerator, then store the remaining cans in a closet. When all the refrigerated cans were used, people usually chose another drink from the fridge instead of retrieving a can from storage. Coca-Cola had to find a way to get all the cans into the fridge. Within a year of introducing the fridge pack, it saw a double-digit increase in multi-pack sales, calling it the greatest innovation in packaging since the contoured plastic bottle launched two decades before. A simple, but brilliant idea.
Inspiration: exploring other countries or categories for inspiration based on how someone else has solved a similar challenge. The best inventions often result from stealing with glee.
Procter & Gamble engineers were working on a dusting tool to expand the Swiffer line when their Connect + Develop teams (who search the globe for products, packaging, technologies and commercial opportunities that can be reapplied to P&G brands) came across a sleek and user-friendly, hand-held product being sold in Japan. The manufacturer, Unicharm, did not have the capacity, distribution or marketing strength to take its product into other markets. The resulting partnership enabled P&G to take the Japanese innovation global under its established Swiffer brand. Now a market leader, Swiffer Dusters are sold in 18 global markets. Even the iPad  didn't reinvent the wheel, but simply reapplied the concepts of Apple's iPhone and laptops into a new, revolutionary product.
Ideation: the creative act of developing great ideas, which can come from external sources or from your team. Getting a cross-functional group together, using consumer insights as springboards and supplying the group with stimulus and a large number of starter ideas as inspiration can dramatically increase the likelihood of achieving that light bulb moment.
CFS2, a debt collections agency that helps consumers achieve financial recovery, is an example of a great leap of creativity based entirely on a solid consumer insight. Rather than constantly bothering people with reminders to repay the money they owe, they help their clients to access free services, renegotiate their debts and even support them in their job search. Through this unconventional approach, they've achieved twice the collection success of their competition – and all this just by helping rather than harassing. It's a great example of a simple creative idea that does good, and pays off financially.
Iteration: this is about rapid prototyping, trial and corrections to ensure the innovation you've conceived truly delivers on its promise in the execution phase.  Too often, iteration is restricted just to focus groups or quantitative market research tests, but we believe pilots and trials are key to finding out what will truly work in the real world. In the end, it's the final execution the consumer experiences, not the brilliantly-written concept that tested off the charts. And it's only simple if the consumer tells us so.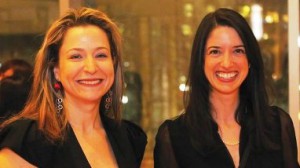 Shelli Baltman and Fiona Stevenson lead the Innovation Practice at Toronto-based Hotspex Innovation. Contact them at innovation@hotspex.com. 
Top image via Shutterstock.