WestJet and Ronald McDonald tug at heartstrings
The pair are hoping for a repeat of the "Christmas Miracle" success, sending a dad to see his sick child for Father's Day.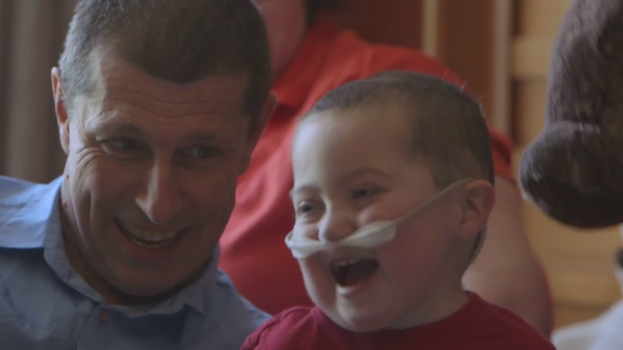 Trying to cash in on the success of the WestJet "Christmas Miracle" video – viewed almost 36 million times (and predicted to be a Canadian Cannes contender at this year's festival) – the airliner partnered with Ronald McDonald House Charities (RMHC) to help connect a father with his sick son in time for Father's Day.

After the mega-success of "Christmas Miracle," Ronald McDonald House approached WestJet to do a follow-up, asking the brand to film the trip of Marc Grimard, a father based in Saskatchewan, to the children's hospital in Edmonton where his son was being treated.

WestJet also volunteered one of its staff members to fill in for Grimard at work, so he could take the time off unimpeded by vacation restrictions.

The new video will be a digital-only push, says Cathy Loblaw, president and CEO of RMHC, and will be promoted via social media and PR. It's targeted at all Canadians, and continues the non-profit's push to better educate Canadians on what exactly the charity does (though it has high awareness, it has a low understanding, she says, which makes fundraising more challenging).

The push will be supported until Father's Day, and with every 100,000 views, WestJet will donate seats on its flights to transport families to their kids. (It already nabbed 100,000 hits in less than a day.)

Though StudioM handled the production of "Miracle," Cossette, RMHC's AOR, took the lead, with media handled by OMD.