Walmart turns 20
The brand's Canadian operation celebrates two decades of rocking the retail boat.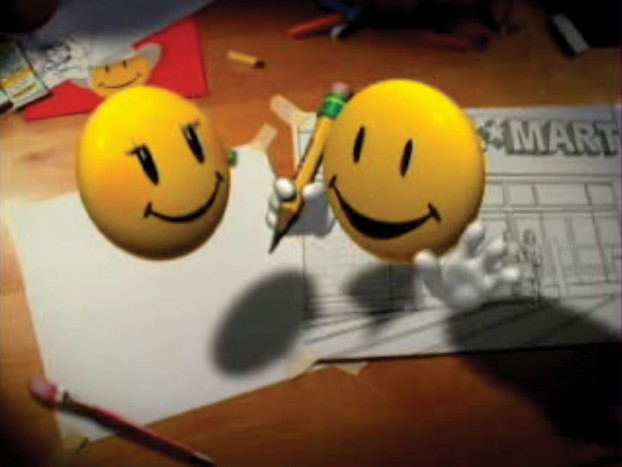 Does this story sound familiar? A U.S. chain comes to Canada and turns the industry upside down.
Competitors worry about what it'll do to the landscape, all gearing up their "Made in Canada" campaigns as differentiators.
This big discount retailer means some consumers are excited at the prospect of the money they'll save, and the cross-border shoppers have always had a fab experience, so they're salivating at the prospect.
Others worry about the erosion of Canadian retailers or what a big box store could do to their community.
A year in, and sales don't meet expectations. U.S. head office suffered a loss coming into the Canada.
Cries are heard that it's "too American" and just doesn't "get" the Canadian consumer.
They say history has a habit of repeating itself, and right now, on the eve of its 20th anniversary, Walmart is watching as its main competitor in the U.S., Target, rehashes its own entrance into the Canadian marketplace.
Target caused fervent discussion among the media, retailers and consumers. It opened with pomp and promptly disappointed. It has to spend some time "getting to know" Canadian consumers,
say analysts.
Walmart's been there. Done that. Wrote the book.
But two decades into its Canadian debut, Walmart may be facing its biggest challenges yet. It outlasted (and contributed to the demise of) its old discount competitors – namely Zellers, Kmart and Quebec-based Consumers Distributing. But now it has to contend with the likes of Amazon, vying for the low-price-king title, and its biggest U.S. competition, Target, eating away at its share, while it moves into the hyper-competitive grocery space against the likes of Sobeys, Metro and the Loblaw/Shoppers Drug Mart conglomerates.
But whether it was outliving the competition or helping manufacturers squeeze every ounce of efficiency to keep costs low, there's no denying that Walmart has changed the Canadian retail landscape, making it what it is today.
Talk of Walmart coming to town back in 1994 caused quite a stir, says Ed Strapagiel, principal at Strapagiel Consulting, who has been tracking the retail industry for more than two decades.
The '80s and early '90s were periods of retail growth and stability, he says. But with the announcement that Walmart would take over 122 Woolco locations – an American retailer that had had a Canadian presence since the '60s – "panic" took hold.
Among consumers, there were fears that a big American shop was taking over a good ol' Canadian retailer – having been in Canada so long, and incredibly popular, many mistook Woolco for a Canadian entity, says Mario Pilozzi, former CEO of Walmart who helped launch the brand in Canada, and had previously worked at Woolco.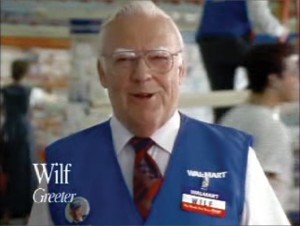 Other consumers worried about what a big-box giant would do to the local retail economy, fearing it might decimate downtown cores. (Indeed, some smaller communities that ended up with Walmarts had many downtown stores close entirely or move to the outskirts of town or the nearby suburbs to compete.)
But it was the retailers who had the most to fear, says Strapagiel.
"There were all sorts of seminars and trade articles about how Walmart works, what it does, what its approaches are and what its marketing is," he says. "There was a bit of quasi-hysteria that emerged."
Retailers started gearing up counter-efforts, focusing on their Canadian heritage and promoting deals and house retail brands, he says. But amidst this panic, Walmart began quietly reworking Woolco locations.
It was decided early on to keep the stores open during renovation, says Toni Fanson, senior director of advertising at Walmart, who worked on the launch in '94.
Signage in stores proclaimed "we're working on it," and early ads focused on how locations were "becoming Walmart for you," she says. The brand brought in SMW Advertising (which was later acquired by Publicis in '98), to handle Canadian creative. The re-imaging efforts took slightly less than a year, beginning in February with the official grand opening in November.
"Buying 100 Woolco stores in one fell swoop gave Walmart instant mass in Canada and created a media-fuelled pandemonium in the country's retail sector," read a February 1995 article in strategy. "But…is the American colossus sweeping all before it as many expected?"
Analysts declared the arrival a disappointment, some saying the former Woolco locations would be too small, while Canadians were too used to a high-low pricing scheme, which clashed with Walmart's everyday low pricing philosophy (EDLP). Strategy's editorial team at the time took Walmart to task for being too American, and not understanding the Canadian consumer.
"The retailer's trademark greeter's…'Hey how ya doin'?' Americana set the tone of the place the moment you arrive," we wrote. It simply didn't feel "culturally right."
But it wasn't all doom and gloom. Some analysts (including Strapagiel) predicted that the everyday low pricing model would eventually win out, while the product offering was soon labelled revolutionary.
After its retooling year, the brand began to focus on educating consumers, say both Fanson and Pilozzi.
Early ads used customer testimonials to tell consumers about offerings, Fanson says. "It was better for customers to talk to customers about Walmart, than have Walmart [do it]," she says, befitting its humble and approachable brand essence.
Pilozzi says it was slow-going, recalling conversations with consumers who would stock up on recently discounted items, not understanding that this would be the new price going forward.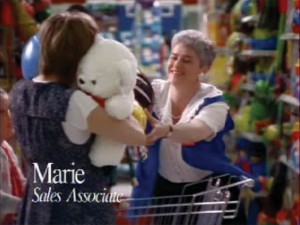 And despite disappointing early results, the brand's approach seemed to work. In 1996, strategy named it a top client (a precursor to our annual Brand of the Year award). Less than two years old, it was estimated to control 40% of the general merchandising segment, and was ranked the number one retailer among 80% of Canadians, according to one Kubas Consultants (now KubasPrimedia) study.
"With its clean, appealing shopping environment and its enormous inventory of brand name products, the retail giant has changed what consumers expect from department stores, and how others do business," strategy wrote – a marked changed in tone.
In 1996, sales grew an estimated 22% to $3.3 billion, compared to a 4.6% growth over at Zellers during that period. It was estimated that Walmart took $1.6 billion away from competitors at the time.
Competition began to feel the pinch, trying to compete on price, before realizing they'd never match Walmart.
Though Zellers outspent Walmart three to one on advertising, repositioning itself as a more fashionable brand and introducing private label lines, it failed to make headway, as the American chain continued to grow – both in footprint and basket size.
Consumers Distributing was the first to fall, closing up shop in 1996. Then Kmart folded in Canada in 1998 and Zellers would eventually follow in 2012.
But it wasn't just the retailers who felt the pinch. Walmart worked with manufacturers to help keep prices low. Pilozzi says these brands were treated as partners, encouraged to adopt new product-management tools to track inventory. At the time, many retailer inventory systems weren't – and in some cases still aren't – automated, so this was a relatively revolutionary thing in Canada back then, says Strapagiel.
"Manufacturers would tell us, 'Wow, that's a breath of fresh air,'" Pilozzi says. They were the experts, he says, so they were treated as such.
Walmart is famous for its drive to cut prices, but that meant forcing manufacturers to do things its way. In 2003, American magazine Fast Company dedicated a feature to exploring the issue of how Walmart's low-price drive could crush companies. To help keep costs low, manufacturers like pickle producers Vlasic and bike maker Huffy, would try and squeeze out every efficiency possible, raising costs on other products or even sending manufacturing overseas. Profit margins were made up of pennies. They had never sold more than when they partnered with Walmart, yet often saw less profit, the piece found. Some didn't survive the process.
What's more, Strapagiel says, doing business with Walmart was a double-edge sword. It was such a high-inventory seller that you couldn't not do business with it, but at the same time, it drove prices so low, that it could ruin the branding proposition many CPG companies spent years building up, commoditizing products. "There's a love-hate [relationship] that's still there today," he says.
But Walmart walked the walk. It couldn't demand efficiencies from its own partners unless it was efficient itself, recalls Pilozzi. Meeting rooms consisted of folding tables and chairs, and Pilozzi's company car was a Toyota Camry. They set the tone from the get-go. It was all about saving consumers money, and they meant it.
The brand's marketing efforts continued at a relatively stable pace throughout the rest of the '90s and early '00s, say both Fanson and Pilozzi.
In 1996, it introduced Smiley, its "Rollback" mascot, who would bounce around the store turning back the prices to new "everyday low" levels. Walmart also grew its footprint from 122 stores in 1994 to 174 in 2000, and then 299 by 2007. The brand also tried rolling out its U.S. club store in Canada (Sam's Club) to compete against the likes of Costco, before quickly retreating and transforming Sam's Club locations into Walmart Supercentres in 2009.
The brand was the undisputed low-pricing king for brand name items. But to continue its growth, globally, Walmart risked entering a new segment: fresh grocery.
The idea was simple, says Pilozzi: grocery items kept consumers coming back week-to-week. Furthermore, the grocery business, he says, was twice that of the general merchandising business, a $100-billion-dollar market in Canada.
As of 2006, every new Walmart location built was fully equipped with fresh products, while a slow transformation of existing locations began, putting the brand in direct competition in an already crowded space, with the likes of Loblaws, Sobeys and Metro.
That didn't deter Walmart, which put a renewed focus on its branding efforts in 2008 after changes in senior management, both in Canada (Pilozzi retired in 2008, succeeded by David Cheesewright and then Shelley Broader in 2011) and globally. In Canada, Walmart brought in Toronto-based agency JWT as its new AOR.
With JWT and this new grocery offering, the brand started exploring what Walmart meant to Canadians.
"In 2008, coming out of the recession, it was smart to be frugal," says Fanson.
"It was the perfect storm of Walmart's offering resonating with what consumers wanted."
In ads, the brand did away with the use of customer testimonials, focus on product selection and use of real-life employees, to focus instead on how Walmart played into people's lives.
The brand had a very "corporate" feel to it, says Susan Kim-Kirkland, president and CEO of JWT Toronto, who led the initial account pitch in 2008. People considered it "Walmart Canada." The goal was to transform it into "Canada's Walmart."
Creative focused on offering consumers peace of mind, she says. It was about stepping away from the functional and into the emotional.
An early campaign, for example, featured a young girl on her first day of school. It was an angst-filled spot, but Walmart was there to help deal with that stress – a marked departure from its previous "This product is cheaper than before" philosophy.
"It's less about being a place to make a purchase," Kim-Kirkland says, "and more about Walmart being part of your everyday life."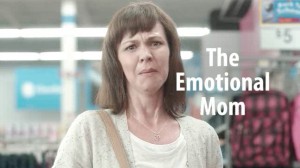 This has led to internal efforts to boost Walmart's understanding of how and why consumers shop the way they do (leading to the more recent 2013 campaign focused on the "moods and modes of moms," featuring different shopping personas, such as the enthused mom or the on-a-mission mom).
Walmart spokespeople remain mum on whether the new approach is working any differently (ad tracking wasn't a high priority before 2008, admits Fanson), and won't disclose sales results or ad performance metrics, but both Fanson and Kim-Kirkland say ads post-2008 all meet or exceed the normal ad measurement metrics, such as "does it break through?"
Beyond a shift in advertising, the brand also began exploring digital media, though Fanson says it was very cautious. It started seeding out its digital offerings with a shoppable website soft-launched in 2012, carrying a limited product listing. The full website wasn't available until late 2013, while its Facebook presence only launched in 2012. "We appreciated that we needed to get into the conversation with customers," Fanson says on their decision to get on social. "They were using Facebook and talking about Walmart, so we needed to have a presence."
But will this new digital outlook (working with digital shop Twist Image), emotional branding play and grocery business be enough to take the brand through the next 20 years?
Today, Walmart's got a new host of competitors.
On the grocery side, it's up against Sobeys and Loblaws – both of which have recently signed major mergers and acquisitions with Safeway and Shoppers Drug Mart respectively – adding to each chain's footprint (and in the case of Loblaw/Shoppers, possibly solving a small-format conundrum many grocers face).
Best not forget Target, which made a huge media wave prior to its 2013 entrance. Like Walmart, it chose Canada as the ideal place to start its international expansion. And though it's had disappointing returns and customer satisfaction with the brand is currently low, Strapagiel says the brand will likely turn itself around, adding it's "in too deep" to allow itself to fail.
Finally, Walmart's got a new claimant for the low-price-king throne from Amazon, which has been making incremental headway into Walmart's territory, with new product offerings, and soon possibly grocery. Canadian retailers have had a poor track record when dealing with the online space, where an increasing number of consumers are doing their shopping. One study from New York think tank L2 and Google Canada, warned that if retailers don't quicken the pace and create better digital shopping experiences, the bricks-and-mortar industry risks losing out on billions in the future as consumers shop international online retailers, and won't come back even as local shops catch up.
Walmart Canada, of course, isn't resting on its heels. Since its launch, it's more than doubled its store count from 174 locations in '94 to 390 today. The brand has invested $750 million in 2011 and another $500 million in 2014 into new and existing locations, and is working with manufacturers to create exclusive in-store experiences to help drive traffic to stores. For example, in 2012, the brand worked with Nickelodeon to create an in-store augmented reality hunt for the Teenage Mutant Ninja Turtles, while in 2013, it worked with Mattel and P&G to create shoppable walls, where passersby could scan a picture of an item on a wall and order it directly, while on the go.
The brand also brought in Sandra Sanderson, the former SVP marketing at Shoppers Drug Mart – just prior to the Loblaw/Shoppers deal – to lead its marketing efforts, working with Toronto-based Apex for PR, Mindshare for media as well as Twist Image and JWT.
Since joining in September, Sanderson has restructured the internal marketing team, and has led the brand's 20th anniversary efforts, expected to launch towards the end of June, though she remained mum on her plans for the future (as well as the campaign details, with spokespeople saying it will be "celebratory in nature").
And Walmart's got a reason to celebrate. Even though it faces new challengers, the brand is sitting pretty.
Despite its e-commerce site being a fairly recent launch, digital sales are up 96% versus a year ago, according to U.S. Walmart figures. A survey by Montreal-based agency Marketelle of 1,000 women across Canada found that Walmart holds the number two position of "loved brands" among women of all ages, behind only Tim Hortons. Global brand consultancy Interbrand named it North America's top retailer in 2014, bringing in $131 billion. Target, which sits in the number two spot, only brought in $27 billion last year.
And if history has a habit of repeating itself, Walmart may just rehash its own history as it outlives the new crop of competition.
Watch the evolution of Walmart on television below.