Milking the cooking experience
The Strategic Milk Alliance hopes to tantalize your taste buds with a new digital cooking show.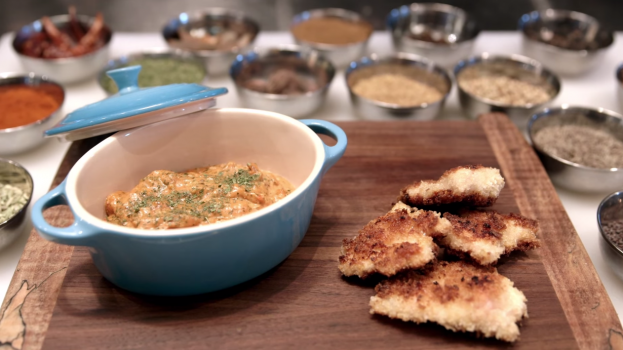 The Strategic Milk Alliance (SMA) wants to remind you how good your food would taste with a tall, cold glass of milk, rolling out a new web series featuring chefs across Canada cooking delectable dishes that pair nicely with the white drink.

The new digital push, by DDB Canada, is an evolution of the brand's "Milk Every Moment" campaign, launched last summer, and is part of a growing digital push for the milk alliance, which has also, more recently, included cartoon shorts and "mind reading" websites.

This is the second year of the campaign, says Jason Brandes, market development director, Dairy Farmers of Manitoba, and spokesman for the SMA. Since last year was a launch year, it made sense for the brand to blanket media with nostalgic creative (featuring cute kids in hilariously kid-like situations, such as shoving bread into VCRs, highlighting that milk always made sense, even when they didn't). This year, however, the brand went for a much more tailored approach, going deeper into three mediums, including the digital branded content play, shopper marketing and TV, Brandes says.

The agency, he says, made it clear that branded content would create stronger engagement opportunities.

The new video series, "Snack Masters," will roll out until mid-October, with three new recipes released every two weeks (for a total of 15 vignettes).

Chefs will concoct dishes that are best complemented by milk (such as chili spiced bison burger or butter chicken schnitzel), Brandes says, in a bid to remind adults that milk can be a great accompaniment to a meal. This is based on insight from last year, which found that adults often view milk as a food enhancer. (Brandes points to one comment from the research, which says, "Brownies are delicious, but with milk, they're magical).

Chefs participating in the cooking series include Vancouver-based Vikram Vij and Trevor Bird, as well as Calgary-based Connie DeSousa, and more. The series is hosted by Toronto pastry chef Kyla Eaglesham, who is leveraging her partnership with CBC's Steven and Chris, for a shout-out in the show's premiere. The campaign will be supported by 15-second pre-roll spots, social ads and community support, with media planing handled by OMD and media buying by M2.

This campaign follows the recent Nestle-owned San Pellegrino campaign, which is attempting to reposition the sparkling water brand as a perfect accompaniment to eating out, with both campaign tapping into the growing foodie culture in Canada.