Weekend reading: Chapman's next chapter
The industry vet says goodbye to Capital C with some parting words for the ad biz.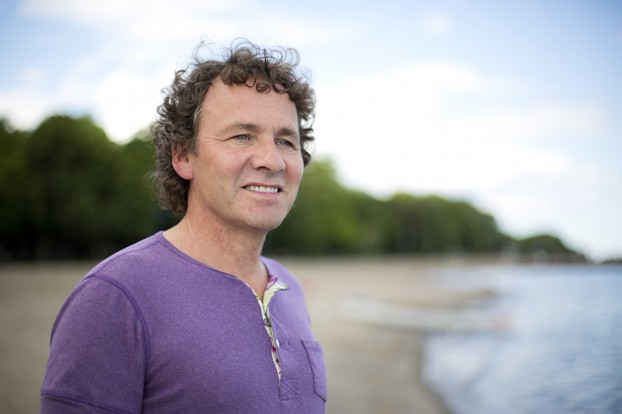 This story appears in the September 2014 issue of strategy.
Through his window, Tony Chapman can see rolling waves and pale sand, and if the mood strikes him, he might just take his paddleboard out on the water. The June news of the marketing legend leaving Capital C, his agency of 22 years, might have some thinking that window belongs to a house in California. But as the office in his new Toronto home in the Beaches area suggests, Chapman is moving forward in the next step of his life – and retirement is certainly not part of that.
With MDC agency Capital C merging with KBS+ Toronto and the reigns handed over to Nick Dean, Chapman is moving on with consulting work and other entrepreneurial ventures. In his typical self-starting fashion, he might have just closed one door, but he's already busy opening another window – and this one just happens to have an enviable view.
When did you decide to walk away from Capital C?
I had just come off my best year ever [in 2011]. I looked and said, "I've done it." It's almost like when I got to [the end with my first agency] Communique. I've done everything I wanted to do in this business, and I didn't like what I saw ahead of me – the hollowing out of marketing in Canada.
It was all becoming a fast-adapt market, adapting these global campaigns. More often than not, most categories were becoming commoditized and very price-driven, not idea-driven. I was in the business of big ideas; I wasn't in the business of helping people with pricing. When I started off, it really was a business about big ideas and making them work.
I decided I wanted another career. This wasn't making my heart beat anymore; I wasn't getting as excited. I felt like in some ways I was play acting, and I think it showed in the agency. I think it's incredibly important for the leader to be leading the charge and I think I was known for that for years. But the last couple of years I just felt like I was – not running on empty and not that I didn't enjoy the creative process – but I just found that you're dealing with procurement, you're dealing with business becoming much more complicated, with clients having less money to spend on solving problems.
At that point, I started talking to my partners and saying that I wanted to orchestrate an exit strategy that I would call, ideally, a "soft landing" – that the business people who wanted to stay on could continue to have a great career. So we spent a couple of years orchestrating that. The people who had been with me for a couple of decades either got packages or they're still there, and they had that choice. New blood came in, which is what we needed. I remember sitting with Nick Dean at KBS+ and he said, "Would you mentor me?" I said, "Absolutely," and we started talking. I remember one day going to a meeting with him and he says, "You look different," and I say, "You know what, Nick? It just hit me on the way over – you're the guy that can take all of this over – take KBS+ over, take Cap C over, put your stamp on it, your vision." He has that incredible youth and talent and ambition to do it, and so he did.
It's not fair to call it your retirement though, right? Tell us what your plans are.
I'm investing in the next generation of entrepreneurs. I have an investment in Awake Chocolate. I'm looking forward to really helping them grow their business.
Through that I'm also working with BrandProject. The whole idea is to invest in consumer products driven by entrepreneurs that can grow into a size that will eventually be acquired by a multinational, because a multinational can't really do innovation very well. You can't go in and fight for one little product when you have such responsibility to move so much volume.
I've launched a mentorship business with Dr. Karyn Gordon. We just finished our beta test with 22 students across North America. I think [the problem with] this job market right now is there's such volatility and uncertainty that people just don't have conviction and confidence, and they don't know what kind of career to pursue. They don't know what kind of education or experience is required. So the idea is to really help people find their direction.
[Additionally,] I'll still work with one or two clients a month to give them a powerful and objective fresh pair of eyes. It's really high-end strategic work, I'll be happy to work with their ad agencies or bring in an ad agency, but I won't execute anything.
I'm working with a company out in Brampton right now called Toolbox and helping them reposition their business as they enter the States, [as well as] a U.S. retailer and a technology firm in Montreal.
The [next] pillar is the work I'm doing in media – speaking, television, branded content. I find the adrenaline is amazing when doing live television.
The last thing I'm doing is charity work. I'm doing a lot of work with the Global Poverty Project out of Canada and New York. I helped raise almost $2 million for the Boys and Girls Club in Regent Park [with MDC]. And I've done Covenant House Sleep Out [Executive Edition to Support Homeless Youth] for a couple of years.
Tell me about your very first job in the biz.
I'm 18, I'm digging a rose garden. I'm out in the beating sun and I go home for lunch. I think, "I can't do this all summer." I open a newspaper, the West Island Gazette (I grew up in Montreal), and it said, "Telephone radio sales. Commission only." I went there and the guy said, "Every one of these you sell you get 50 bucks." It's all telephone sales – which I'd never done – and I took the job saying I have nothing to lose. In the first week I sold seven, which was about four times what I would have made digging the rose garden.
I started writing the ads because it was a small station. I remember writing this ad for the restaurant Rib Tickler. The ad went on at 4 p.m. and I headed over [to the restaurant] at 6 p.m., and there are people there. [I ask,] "What brought you here?" [and they'd say] "Oh, I heard it on the radio." I thought, "That's exciting, that's like an adrenaline hook."
To sell an idea, to animate it in a way that people would buy your idea, your vision – it was such an extraordinary thing. So that was what got me into it, and I put myself through school running a nightclub and selling radio.
What would you go back and tell your 26-year-old self?
You were smart when you started Capital C to keep it [small]. Remember, I went from 120 employees [at Communique] to starting Capital C – and I said to the guys, "I'm going to keep it under 20 people until my daughters grow." That lesson I'm glad I followed [so that I didn't work constantly] because my daughters are my best friends.
What I would tell myself to do differently? Oh God, there's so many mistakes I made along the way.
Tell us a few.
I was such an entrepreneur. It fed my curiosity, but looking back I probably would've said, "Stay a little bit more focused on your core business." But at the same time, making mistakes is one of the great lessons in life.
I've bought and sold myself a couple of times. That was always very distracting. I think the second an entrepreneur sells his business, even a piece of it, it changes his or her whole psychology because they're now making decisions based on other people's money as well. So I probably wouldn't have done that. I don't regret it for the safety and security. I have no regrets other than realizing as an entrepreneur your psychology changes when you walk in the door the next day and realize you no longer have [full] control of the rudder.
Describe some of your most memorable work.
The seasonal chocolate business was an awful business because it was about who could create the biggest, cheapest chocolate bunny. I worked [on Cadbury] with a young brand manager, Dale Hooper, who's now the CBO of Rogers, and I came to him with an insight. I said, "Moms get busted on Easter morning because there's no ritual. Nobody knows where the Easter Bunny lives, nobody knows why he brings chocolate in the house, how he gets in the house. Why don't we invent the story of the Easter Bunny?"
So we created the Land of Cadbury, we designed premium chocolates, and years before branded content, we produced a 30-minute animated show about where the Easter Bunny lived, and we sold it to Corus for a five-year deal, created a storybook and revolutionized the Easter category. That product and idea went to nine countries around the world.
[Strong work also emerged when] Cap C wanted to be part of pop culture but it was very expensive to go out and attach yourself to a Michael Jackson – we certainly couldn't do that in Canada. So we created a magazine called Pop Life that Cap C owned and we could put anybody we wanted on the cover. We subsidized it by selling advertising outside of Cap C. It was the largest teen magazine in Canada for two-and-a-half years, and you received it by taking a Pepsi Taste Challenge. We were the first market that ever changed male teen cola preference from Coke to Pepsi with this magazine.
Roger Baranowski [who worked on Pop Life] went over to Hallmark, and we did a campaign for him where you could Hallmark the millennium. You could write someone you loved at the turn of the millennium, and in 2010 they'd receive that letter. We made enough money on it that we paid for the marketing for the year.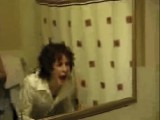 Probably the one we're known for the most around the world is ["Bride Has Massive Hair Wig Out," also known as "Bridezilla"] – where the bride is cutting off her hair [in an online video for Unilever's Sunsilk, but not branded as such and part of the "Hairapy" campaign]. The insight – women hate bad hair days and they always have a story. You know it's a great insight if you immediately personalize it. So we talked about bad hair days, and then we said, "What worse place is there to have a bad hair day than your wedding day?" We thought we'd get 1,000 people watching that video, and within a week, we had millions. Oprah, Jay Leno, Good Morning America and probably 5,000 major media outlets talked about it.
More often than not our success has been attached to a client that had an incredible appetite to win, to make a difference and do marketing that mattered. In the last couple of years, this business has become a game of inches and safe bets. Marketers used to be hired to spend a budget; now they're hired to invest it.
How can ad people respond to that?
I think we're racing to zero right now, in terms of our purely price-driven marketplace. And there's no happy ending there, other than maybe the renaissance that comes out of it will be somebody who decides to stop the madness and find a way to re-engage in a purposeful way – enabling the consumers' life and livelihood versus just simply selling products.
Sun Life's "Money for Life" was a revolution in the category, and the insight wasn't about RSPs and free iPads when you open your bank account. The insight was that people were worried about outliving their money. We created a product that you could get a guaranteed cheque every month for the rest of your life. You need a courageous client; it can't be just a 30-second ad, it has to be, "I'm going to socialize this idea through my entire organization – everybody is going to be involved in this insight because it's so powerful." Sun Life for two years was one of the highest performing financial stock companies in North America. All their focus was on driving "Money for Life."
What are some other big challenges?
What makes me sad is that the people going in, including the Nick Deans, won't have the opportunities that I did because of the headwinds. You look at what's happening – corporations are taking marketing in-house, the globalization and bought deals, the move to price and the commoditization of categories, the hollowing out of middle management, which used to be mentorship. When I started in this business, in the first 15 years, Canada is where the global leaders were bred.
I think Canada should be the petri dish for the world. The new models of marketing and engagement should be invented here because if it fails, it doesn't really matter, it's a rounding area. But if it succeeds that model can be exported into markets like the United States. We should be testing and validating models, but the reality is we've lost middle management, we've lost mentorship. So I don't think organizations are the learning cultures they used to be.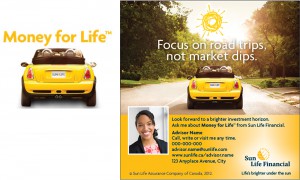 What trends do you see taking off?
We're at day one of the impact technology is going to have on our lives [from a health care perspective and more generally, connecting] with like-minded people. Up until now it's always been [about] providing us stuff; I think it's now moving into an era of enabling.
I think the next one is "less is more." You're going to measure your life not by what you collect along the way, but what you experience. People will increasingly try to minimize their footprint whether for budget reasons or peer pressure.
Another one that's well underway [but will continue to increase] is "mass to my" – I used to define myself by being part of the mass market, I now define myself by being part of the "my" market. Saying to people you read a John Grisham book doesn't cut it anymore – you have to have found some obscure author.
Your online buying is going to become more exciting than real-life buying and that's going to be based on algorithms and the gamification of shopping. Shopping's always been a woman's favourite game, the treasure hunt. Right now [online], I think it has dumbed down to the point that it's too predictive. I think there's going to be some more excitement to it.
The negative is I don't know who's going to pay for content. A lot of great content was produced because people were accepting interruptions for advertising. It didn't matter, I wanted to see Seinfeld and I wanted to see it right then. But now that all that content's free – at best it's pennies – who's going to pay for it?
[As an agency,] your competitor in the future is going to be your retailer, your client and Google – people you never thought of as competitors. I used to think BBDO was my competitor, not Google, not the retailer that's taking all the profit away from that brand so they can't invest in my agency and not my client that's building in-house marketing to preserve their jobs.
But on the other side, if you can create the next Tinder, you create the next mobile space. [For example, with Montreal-based Summit's technology, if] you're the last person to leave your house, it sends you a text that you forgot to turn on the alarm – cool stuff that tech is going to let us do.
I go to this mobile conference in Barcelona – 80,000 people go to it. It's massive. [Mobile] is the opportunity. How do you use mobile to enable lives? That's where I want to spend the next five years because that's exciting, that's the future.
Feature image by Jennifer Horn