Check out marketing's 'Most Powerful Women'
Execs from Unilever and Kruger will pick up awards alongside 98 other women at tomorrow's WXN event.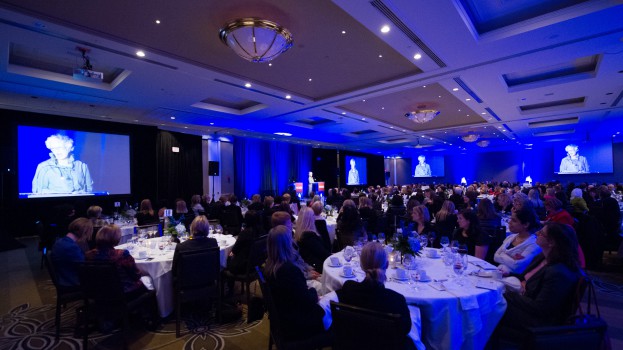 A number of marketing and communications professionals have been honoured at this year's Women's Executive Network (WXN) Top 100 Canada's Most Powerful Women event.

Sharon MacLeod, VP marketing of North American personal care at Unilever, and Nancy Marcus, corporate VP of marketing at Kruger, both nabbed the honour, which will be awarded tomorrow evening. The pair were the only pure marketing professionals on the list, though a number of other honourees work in the communications field. Pamela Jeffery, founder of the Women's Executive Network, says both MacLeod and Marcus have excelled in their roles. MacLeod's work in the CSR space as well as her recently appointed global title contributed to her being on this year's list, with Jeffery adding that there aren't nearly enough Canadian women in global leadership positions. For Marcus, Jeffery says the pulp and paper industry is an incredibly male-dominated one, and Marcus is not only one of the few female executives in that space, but she is excelling in it.

Andrea Goertz, SVP strategic initiatives and chief communications and sustainability officer at Telus, and Stephanie Kingsmill, EVP human resources and communications at Manulife, also made the cut. On the agency side, Faten Alshazy, CCO and co-founder of Nova Scotia-based WeUsThem, an agency-consultancy hybrid that works with brands including Nestle, Xerox and Stanfield's, grabbed the honour.

Over on the PR side, Mia Pearson, founder of the Gold AOY-winning North Strategic, and Lisa Kimmel, general manager at Edelman, will be presented the award. Jeffery says both Pearson and Kimmel have picked up the honour before, and it was their continued performance success that helped secure this year's spot. Other women who made the list include a cadre of c-level ladies across a multitude of sectors.