DS+P wins Clamato and Fruitsations
Canada Dry Mott's moves the brands to a Canadian AOR to reflect their unique positioning here.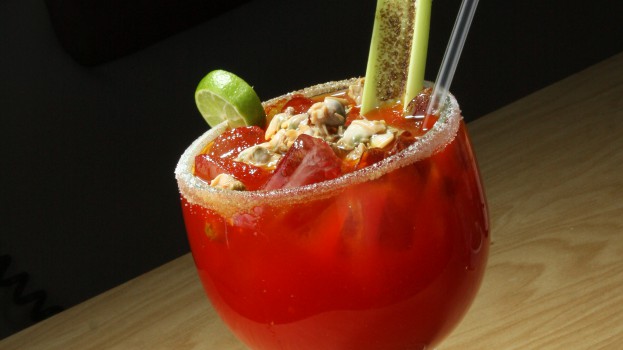 Canada Dry Mott's has chosen DS+P as its new agency of record for the Mott's Clamato and Mott's Fruitsations brands within Canada.
DS+P won the business after a pitch process that also included FCB and Cundari. Both brands were previously handled by U.S. agencies – Clamato by Mcgarrybowen and Fruitsations by Laird + Partners – as part of North America-wide deals. Susan Lemieux, director of marketing at Canada Dry Mott's, says the move to a Canadian agency was done to bring the brands closer to home, where they are both at different levels of development.
"Clamato is an iconic Canadian brand, and the Caesar is a Canadian cocktail, so we wanted someone that was closer to the Caesar and Clamato, and understood its place here," she says, adding that Fruitsations had different positioning here as well. "They're all about juice down there [in the U.S.], whereas here it's more about the apple sauce and snack category."
Todd Mackie, partner at DS+P, says he believes the pitch that he and fellow partner Denise Rossetto brought to the company communicated the agency's focus on strategy-based creative and is what set it apart. Mackie also says that the agency pitched solely on the Clamato business, after which it was also awarded Fruitsations.
Lemieux says that Clamato is a unique brand in that it plays in the CPG space but, as the key ingredient in a cocktail, lives in grocery, food service and alcohol. She says that can result in both challenges and opportunities, something Mackie sees potential in.
Both Lemieux and Mackie say its too early in the relationship to tell what creative direction new work would take or a time frame for its release, although Lemieux says that she hopes to build on past work, as opposed to repositioning the brand entirely.
"It's a strong, Canadian brand that people have a great affinity for," Mackie says, of Clamato. "It's not something that we have to [change perception about], it's nothing but upside."
DS+P, which rebranded from Doug & Serge when it hired Mackie and Rossetto earlier this year, opened a dedicated design shop last month. Its other clients include Clover Leaf, Canada Goose, Good Life Fitness and Mucho Burrito. The agency was also named AOR for Shopbot in August and American Standard in July.
Canada Dry Mott's also works with DenstuBos as the agency of record for Dr. Pepper.
Image courtesy Shutterstock