Learning the ropes
How colleges and universities are trying to ensure the next generation of marketers have the skills needed to succeed in the biz.

This story appears in the February/March 2015 issue of strategy.
Universities and colleges, at least in the minds of students, have the implied goal of preparing grads to enter the workforce and give them the tools to succeed. But the marketing industry is changing rapidly, so preparing students while still instilling the business fundamentals organizations are looking for means changing the way professors and professionals alike look at how their business is being taught.
Tom Arhontoudis, professor and coordinator of the marketing department at George Brown College's Centre for Business, instills those fundamental skills by replicating the marketing world. In his strategic marketing course, he brings in smaller non-profits or five-to-10-person startups to give a brief to his classes, who then develop a marketing solution, overseen by pseudo-CMO Arhontoudis. The businesses stay engaged by continuously evaluating students' work, giving feedback and ways to adjust the course. This, in turn, keeps students engaged by giving them a long-term investment in the work, helped in no short measure by the fact that companies will at times provide compensation or honorariums to help students execute their plans.
"I don't know if it's because we know there's less of an opportunity out there at the P&Gs of the world, but I think we've identified an opportunity here for our students to really get engaged with the soft skills," Arhontoudis says of his class structure, adding it's a way to differentiate business courses in a similar way those on the creative side will specialize their offering.
"Our school of digital arts is among the top 20 schools in the world, so a Y&R or a Cossette can come in and pick a student that's ready to go. But when it comes to the client side, I think it can be harder. There's frustration because they think we're not teaching our students to decipher strategic issues that face today's corporate environment, so there's an opportunity to specialize and become known for that."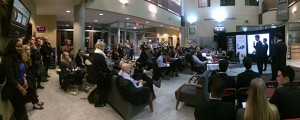 When it comes to the "entering the workforce" goal, catching the initial attention of an employer often comes from differentiation. Bhupesh Shah, professor of marketing and coordinator of the social media post-graduate program at Seneca College, hopes to give his students a competitive advantage heading into that world by focusing on social media.
He says he doesn't teach the technical use of an app like Instagram, concentrating instead on thinking about how that kind of platform could be used strategically and how it might be used to solve business problems.
"If they learn to critically evaluate something like a new app, when any new information or business challenges come to them, they'll know how to approach it because they're fast, strategic thinkers," Shah says.
"Some recent grads are doing really amazing things with digital and social. But if you don't [understand] how to sell a program [or] the financials and long-term strategy behind it, then you'll get that internship or junior position, but it'll take a while to progress. If you're a lateral learner who's savvy enough to pick something up and learn, you can take on greater responsibilities."
Another way to teach those skills is by getting them straight from industry professionals. Mandeep Malik, assistant professor of marketing at McMaster University's DeGroote School of Business, says DeGroote has established in-class briefs sessions straight from organizations and job shadowing programs that allow students to follow multiple executives and compare experiences. Also, the MARS Apprentice program – standing for marketing, advertising, retail and sales – takes a cue from The Apprentice by giving students six weeks of boardroom challenges that address real-world problems at sponsor companies.
While some of these elements have existed at the school for 10 years, alumni who went through these programs have now reached senior levels at organizations. That support has snowballed to the point where the MARS Apprentice partners now include companies like Microsoft, Canadian Tire Financial Services and PepsiCo.
DeGroote has a history of being practically-focused, offering Canada's first co-op MBA program where students do three terms of job placements and four terms of in-class study. Incorporating experiential learning became stated mandate at DeGroote in 2004, around the time MARS Apprentice began. Malik says doing that put a stake in the ground, showing companies the role they had in the education process, the benefit of which is proven as grads rise through the ranks of their own organizations.
"Their participation in this process will give them an advantage when they're looking to recruit or fighting for talent," Malik says, adding that framing it as a value proposition, where marketers can ensure the students they recruit have the skills they want by doing it themselves, has been very attractive. "With that proposition, I feel the industry has stepped up and I've been able to get more and higher-quality participation.Whenever industry managers are invited to be part of [the educational journey] in a more substantial way, they take that responsibility seriously."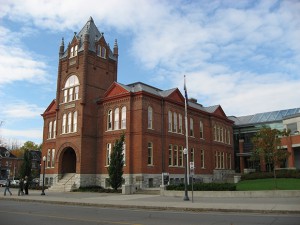 Ken Wong, associate professor at Queen's School of Business, has also been bringing professionals into his classrooms to deliver briefs. Wong echoes Malik in saying doing so is about a value proposition, but says giving marketers a chance to find a solution for problems they are currently facing is a big sell as well, especially when pitching it to someone who was either educated at Queen's or trusts its reputation.

The use of technology has made things easier, as convincing a marketer to do a video conference is easier than making the two-hour drive to the Queen's campus in Kingston, ON. When people are able to come in person, those sessions are recorded and put online, taking their value outside that one classroom.

For Wong, the big educational challenge is less about making sure students have business skills and more about ensuring the ones who do actually end up in marketing. He points out that as brand managers have less responsibility than they did in the past (referencing results from the IBM Global CMO Study that suggest most of the classic "four Ps" of marketing no longer fall under a CMO's purview at many companies), it becomes a less attractive job for the best students who choose to use their skills in other industries.

"We're already creating the best and brightest, we're just losing them to where they'll get a better paycheque," Wong says. "If you can make six figures in investment banking, a job in brand management would have to be pretty incredible to get your services for $40,000. We do get outstanding people in marketing, but they're choosing it either because they are running away from other industries or they are one of the few that sees something no one else does."

Wong says marketers and educators both have to make the industry more attractive to the best talent, and that comes back to getting them together in front of students. While he says Queen's has been making an effort to bring in faculty with the experience to go with their PhDs and continues to keep in touch with what is going on in the industry, the only ones who really know what is going on are those currently living it.

"Marketers and marketing academics have to practice what we preach, and that starts with understanding our customer, which is the student," Wong says. "We need to better inform them about what marketing does and sell them on the possibilities within it. If a professor says it, the student writes it down because it might show up on an exam. When a person from the industry says the same thing, it gets burned into their memory."