Yes we Cannes: Dads and a colourful doc
Our look at this year's Lions contenders begins with a family spin on familiar little Os and a WTF take on emotive ads.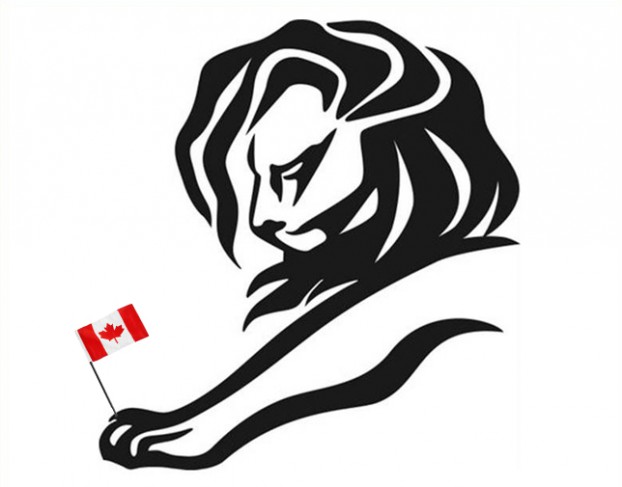 The deadline for submissions to the Cannes Lions International Festival of Creativity is fast approaching. To mark the occasion, we turned to some of the industry's top brass to give us an idea of what Canadian campaigns might make an impact in Cannes this year and who should be leaving a little extra room in their luggage to get that Lion back home.
Campaign: #HowToDad
Brand: Peanut Butter Cheerios
Agency: Tribal Worldwide
General Mills was looking to appeal to more fathers. It saw them as an untapped and underserved segment after a half-century of cereal brands trying to appeal to moms. It looked to its Peanut Butter Cheerios brand to do this, inviting dads to make a responsible food choice while still being fun, and had Tribal launch a digital-first campaign based on findings that dads were more likely to surf the web with their kids than moms.
"I think this is a great example of a great strategy, well-executed," says Michael Murray, CD at SapientNitro. "It will, of course, help that Cheerios in the U.S. has provided an interesting social commentary (although it's rather sad that the idea of an interracial couple is considered social commentary), and I think this may get what we used to call  a 'dirty Bronze' in the U.K." Meaning: not a slam dunk, but maybe a medal if they get lucky and the category is weaker than usual, he adds.
The creative also manages to be fun and strike a tongue-in-cheek tone without making dads the butt of a joke.
"This video stands out because it totally breaks out of the cliche 'dumb Dad' character that is the usual go-to punchline," says Martin Shewchuk, director and former ECD at JWT. He says it could win in Film and various Film Craft categories. Although, some of the humour in the spot might be lost on non-English speaking judges and prevent it from winning for Script, he adds.
Campaign: The Cheerios Effect
Brand: Cheerios
Agency: Cossette
For its masterbrand campaign that launched in the fall, Cheerios embraced the real scientific term that gives the campaign its name ("The Cheerios Effect"), which is used to describe how small objects floating in a liquid will be attracted to one another.
"A brilliant discovery," says Shewchuk. "I'm not sure if the creative team figured this out or whether someone at R&D at General Mills brought it to their attention, but who knew?"
The theme of connection was used to tell the stories of people who may have, in society's eyes, had to overcome their own barriers to come together (be it a disability, coming from different cultures or being gay). But they didn't see those as issues themselves because of their love for one another. There were also slight variations in tone for each individual Cheerios line, in both long-form videos and shorter, 15-second spots.
Shewchuck believes the campaign should win for Film and Film Craft for direction, although there may be a slight hurdle when it comes to taking home one of those Lions.
"Such a compelling story, beautifully told by real people may lead to the director not getting the credit for figuring out how to capture it in a such a beautifully simple set-up," he says.
Campaign: Struck by a Rainbow
Brand: Skittles
Agency: BBDO
With long-form, inspirational branded docs becoming all the rage last year, Skittles and BBDO saw a chance to apply their signature, slightly off kilter brand identity and poke some fun at the emotional format.
"Very clever and disturbing," says Shewchuk. "Clearly, this is a crippling 'candy' condition, but it's still close enough to some of the real docs that have been done in this genre for judges to wonder why they feel uncomfortable laughing at it."
BBDO is no stranger to taking home some hardware for its work with Skittles, having earned a pair of Gold Lions in 2011 and a Bronze in 2012.
"It's tough to continue greatness on the same brand year after year," says Steph Mackie, owner of Mackie Biernacki. "This film keeps the campaign fresh in a non-traditional format."
Mackie believes it should be entered in the Cyber category, but Shewchuk expects the campaign to win in Film. He adds it has a strong case for a Lion in Film Craft (for direction and script) and Branded Content and Entertainment as well.
"I suspect it won't win all four Lions, although I'm hard pressed to know why," he says.