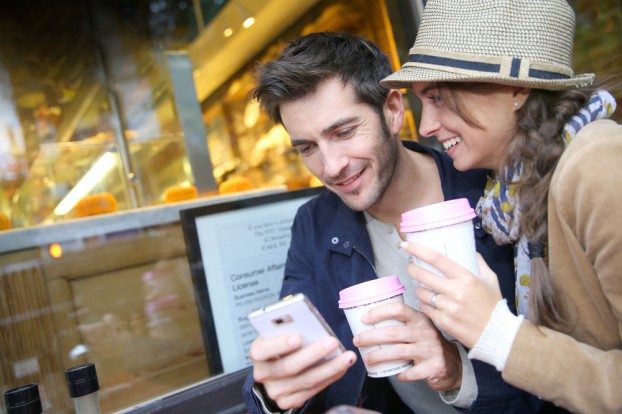 By Alyson Gausby
Our world is set to technology overdrive – I have condiments in my fridge older than some "dated" technologies. In our industry, we're always talking about the rapidly shifting digital landscape, but it can be difficult to gauge just how quickly consumer attitudes, perceptions and expectations are evolving.
Plenty can change in the span of a year – just ask a new parent, Android Office user or Bruce Jenner. What does this mean for consumers' relationships with technology, data and brands? A lot.
At the beginning of 2014 Microsoft launched our inaugural Canadian Digital Trends research. A year later, we wanted to do a refresh to see how the needle moved and get a better sense of where we're heading.
What did we find? More and more, consumers (rather than companies) are driving revolutions. In this new world, reaching, engaging and really connecting with consumers requires a new approach – one that's fueled by data.
Our research shows that as consumers become more aware of the nature of digital data, their focus starts to shift away from privacy, towards the right to control their information and personal narrative. When consumers interact with more integrated digital devices and services, they start to realize data can be useful and see value in it.
While an increasing number of Canadians (77%, up from 68% in 2014) are aware they can exchange their information for benefits (whether that's rewards, loyalty perks, or more relevant, personalized experiences), most still don't know how.
That means there's huge potential for brands to build trust, educate consumers, and overtly link benefits with data usage. The more consumers see how they benefit from sharing their information, the more proactively they'll look for these types of experiences.
U.K. department store John Lewis recently announced the implementation of in-store beacon (location tracking) technology. Sure, it might sound a little creepy at first, but if it's a brand you trust and it means a more efficient shopping trip, you might think twice.
If this technology means "click and collect" packages (online purchases that are picked up in-store) are ready when you get to the counter or it can tell you exactly where to find everything on your digital wish list (so you don't have to wander all six floors), those probably sound like pretty good trade-offs – because at the end of the day, this data sharing makes your shopping journey easier and more efficient. It frees up a scarce resource: time.
Similarly, HBC has announced in-store beacon technology that will allow it to deliver personalized offers to consumers' smartphones as they shop. Really deliberating over that killer pair of shoes? Would a "15% off footwear" coupon help? The benefits of that data exchange are even more evident.
Consumers are also increasingly generating (and some are using) their own data as well. Sixty-three percent of Canadians now track some element of their personal activities (like exercise, sleep or diet) via wearables or apps. That's up from only 43% last year – a whopping 50% increase in the span of a year. While so many more consumers are tracking their data, only 16% use it in some meaningful way.
Let's be honest – if big data is a challenge for businesses that have a plethora of tools and trained staff, how daunting must it be for your average customer? Plus, with IoT becoming more and more commonplace, there will be a desire to integrate these new data streams too.
Most tracking wearables and apps today report basic information on a core function, which can be helpful. But when we start to think about integration of different data streams, things start to get more interesting. What would you do differently if you could tell which meetings cause the biggest heart rate spikes in your day? What if instead of reporting the number of steps you took, you received suggestions about quick desk exercises or healthy snack options when you're not on track to meet your daily targets? The rise of wearables will be joined by apps and services that help consumers more easily interpret their data.
From a marketing perspective, the key is in stoking an interest in data and finding ways to make it easy for consumers to use and draw out those insights through data aggregation and visualization. In other words, help them to actually use the information they're tracking.
This is quite obviously a moving target. As consumers adopt more connected devices and services, and as more of these services become integrated, the benefits connectivity and data bring will be increasingly evident. The buck (or byte) won't stop here.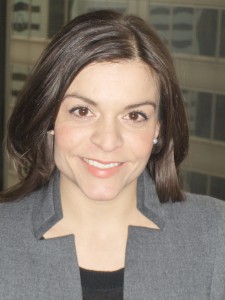 Alyson Gausby is consumer insights lead at Microsoft Canada. 
Top image courtesy of Shutterstock