This story appears in the July/August 2015 issue of strategy.
Show them the people, the place and the pour.
For Iain Chalmers, VP marketing and innovation at Diageo Canada, that's the right recipe for marketing the liquor giant's brands here.
U.K.-based Diageo is among the top companies for spirits, both worldwide and in Canada (where it has about a 30% market share), with brands like Smirnoff, Crown Royal and Johnnie Walker continuing to dominate sales in their categories.
In a world where multinationals are increasingly repurposing ads from global or U.S. creative, Diageo is recognizing the importance of homegrown work. Roughly 80% of the company's Canadian marketing (for which budget has been increasing each year) is produced domestically, led by Chalmers – a former CPG marketer who has been with Diageo since 2008 – and his internal staff of 20 people. Working with six agencies currently, Diageo is gaining insights on Canadian taste profiles and perceptions about things like social status, helping steer creative for both established and new brands.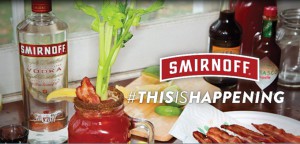 Earlier this year for example, the company went local with its Extreme Group-created Captain Morgan campaign targeted to Atlantic Canadians, all about how the rum is a little different out there (the East Coast accounts for half of the company's Canadian white rum sales, making it a key market for Diageo).
The company has more than 50 brands in Canada, with roughly 1,600 active SKUs. On an ongoing basis, it has about 22 active marketing campaigns, and between 15 and 20 product-related launches, which has been increasing each year.
But as spirit sales remain steady here, Diageo is tapping into other growing segments to pique the interest of fickle millennials and capitalize on the demand for more diverse flavours from Canadians.
Enter Jeremiah Weed, the Southern-style U.S. brand Diageo is betting on here by giving it a Canadian twist.
South of the border, Jeremiah Weed Sweet Tea with vodka was successful, but sales were just steady, and it is now refocusing on bourbon-based products and changing the look of its brand. "This is really about staying on trend," he says. "Bourbon's just not as big in Canada."
But the iced tea trend is picking up here, making it the right place to bring the Jeremiah Weed name.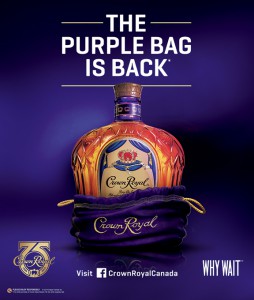 The new malt-based Jeremiah Weed Spiked Iced Tea product, launching this summer, has been adapted to the Canadian palate in three flavours, specifically known to do well in Canada – lemon, peach and raspberry.
"We are starting purely from scratch," Chalmers says of the launch, since Jeremiah Weed has no real brand awareness here.
The brand's cheeky "Sip on That" launch campaign, created by Toronto agency Trevor//Peter, targets millennials through a mainly digital push, with some radio components that have a bit of Southern twang.
The ads focus on offering up some food for thought that's likely to resonate with the brand's target demographic of legal drinking age to 29, like "How many synonyms are there for thesaurus?"
With a name and logo that have tested well among Canadians, Diageo is also launching experiential elements, using an old-school van (picture Scooby Doo and his gang) to hand out T-shirts, frisbees and other swag with the Jeremiah Weed branding to get young people talking.
"It's really getting at [consumers] in more of an underground way," Chalmers says. The last thing that works for a brand like this is mass media, he notes, pointing to brands like Pabst Blue Ribbon that he says seem to lose their cool factor once they get too popular.
The Jeremiah Weed launch is the latest example of the company's focus on ready-to-drink canned products. Currently, Diageo has a 15% market share in ready-to-drink, Chalmers says.
The past three years has seen the rise of cider and other flavoured drinks, with a fall in sales for regular beer, he notes. For the year ending March 31, 2014, the ciders, coolers and refreshment beverages category in Canada grew 9.5%, outpacing the growth rates of wine and spirits. That year, sales for that segment reached $692.9 million.
Products like Bud Light Lime (and more recently, Apple) have been emerging to keep up, Chalmers notes. Jeremiah Weed itself will go head to head with products from the Twisted Tea Brewing Company and American Vintage Hard Iced Tea. The trend toward more flavour variety also led Diageo to launch Bevé last year, the company's Canadian-specific canned vodka-based sparkling fruit drink.
Earlier this year, Canada Dry Mott's also launched Snapple Spiked Peach Tea Vodka, partially to breathe new life into the Snapple brand, but also to keep up with consumer preference for more flavour profiles.
"We always have to have new flavours, new brands…to be able to keep things fresh," Chalmers says. "Canadians are promiscuous when it comes to ready-to-drink and beer products in general."
As tastes evolve, innovation – and thinking two to three years ahead – has been key for Diageo. In early May, the company announced a $6.4 million investment in its Valleyfield, QC facility to add a new canning line, which it said would be used for a range of ready-to-drink products.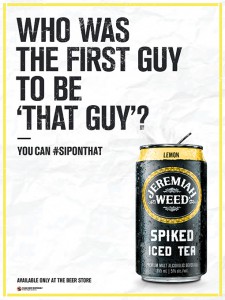 In August, it will also bring Guinness Blonde American Lager to Canada, six months after launching in the U.S. Its debut here will again be reflective of the different approach needed to appeal to Canucks, Chalmers says.
South of the border, the marketing is focused on the American Lager name (it's brewed in the States and made from U.S.-grown hops). Down there, the advertising leans toward American roots and heritage, playing up the home-brewed factor.
Still, despite importing it here, the "American Lager" marketing just doesn't jibe and would be perceived as a potentially watered down drink, Chalmers says. Instead, Diageo will work with TraffikGroup on a campaign focused more on the beer as the Blonde of one's dreams.
The Guinness brand is also the company's strength as the craft beer market grows to be more competitive, since it's a brand that already often appeals to more sophisticated tastes, Chalmers says. The beer brand will continue to innovate, appealing to Canadians' desire for new tastes, as Guinness itself shifts from what was just a stout-maker to a full brewer business, he adds.
Also in the more premium realm is Ciroc, Diageo's vodka brand, which launched in Canada in 2013. At that time, the brand introduced its flavoured products to the market and will bring Ciroc Ultra Premium here this summer. "It's one where there's been a lot of pent-up demand for it to get it into this market," Chalmers says.
Elsewhere in the world, Ciroc is most associated with rapper Sean "P. Diddy" Combs, its brand ambassador.
Diageo couldn't use Diddy in its ads north of the border even if it wanted to – advertising standards in Canada prohibit using celebrities to sell alcohol.
But it's no bother. The appeal of Diddy and his inner circle just doesn't resonate here. "The biggest thing is this element of status and aspiration and how Canadians look at that," Chalmers says. (Americans tend to be much more focused on their individual upward momentum and might find celebrity lifestyles worth aspiring to, but Canadians don't tend to find that flash as appealing.) That isn't unique to spirits, Chalmers points out – think car ads in the U.S. focused on the guy who's "made it" versus Canadian ads focused on functional benefits.
Being a luxury brand, seeding will be centred somewhat on exclusivity, through bottle service at certain clubs in major cities, followed by a more mass approach with sponsorships at the Toronto International Film Festival, along with the Raptors and the NBA in Canada.
"We still have to be able to make sure it's a premium spirit – there's an element of luxury behind it, but it's attainable luxury."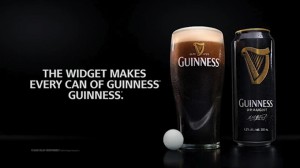 That more humble approach isn't just for a luxury brand like Ciroc. Last year, when Smirnoff launched its "Exclusively for Everybody" campaign in the U.S., the tagline was confusing to Canucks. "Exclusively doesn't really mean anything to Canadians because we're an inclusive culture," he says.
Instead, working with TraffikGroup, the brand used the "people, place, pour" philosophy to launch its "This is Happening" campaign here, showing people enjoying their Smirnoff drinks with friends at cottages or house parties (in other words, more down-to-earth scenarios).
Canadians are likely to see more similar advertising coming, Chalmers says. With Diageo's Crown Royal brand, for example, upcoming marketing will showcase its heritage and quality. Last year, when celebrating the whisky's 75th anniversary here, the return of its purple bag led to a sales lift.
"We know we need to bring back some of the quality credentials in Canadian whisky," Chalmers says of future work for Crown Royal. While Scotch and bourbon ads feature wood barrels and rich imagery, Canadian whiskies have relied on humour or sports figures for their marketing.
The company is also using its presence in Gimli, MB (outside Winnipeg), home to its Crown Royal distillery, to get its parent company name out in the community by working with local boards and tourism bodies to talk about Diageo.
Despite having a number of top-selling brands, Diageo itself isn't exactly the household name that a company like Procter and Gamble is. It's a fine balance to promote the company brand and keep the focus on its portfolio, but in Canada at least, it's making strides, Chalmers says.
In July, Diageo will move its Canadian headquarters from a comparatively residential area of Toronto to the city's downtown core. The move will allow the company to have more of a face in the heart of the Entertainment District's bars and restaurants through sponsoring activities, Chalmers says, adding that Diageo is working on a strategy to grow its name.
With its people in place, perhaps the sales will continue to pour in.