DDB rebrands its CRM and shopper marketing units
Rapp Canada is now Track DDB, while ShopperDDB becomes TracyLocke Canada.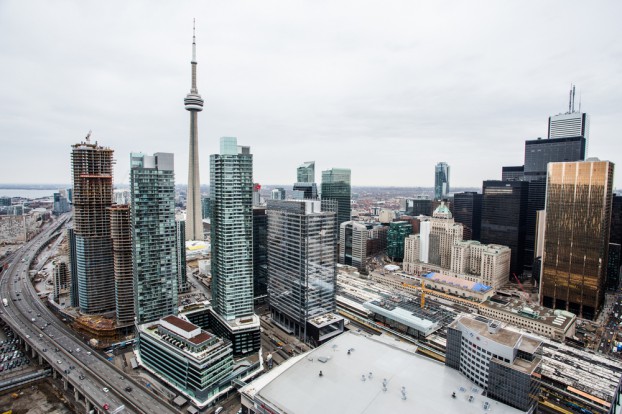 It's a busy day for DDB Canada as two of its specialized units undergo a rebranding.
Rapp Canada, the CRM and direct response unit of DDB, has been rebranded as Track DDB in Canada. ShopperDDB, the shopper marketing-focused agency established in 2011, has been migrated to Omnicom's TracyLocke global network of shopper marketing agencies and will now be known as TracyLocke Canada.
While the moves are a part of an effort by DDB Worldwide to offer integrated CRM and shopper marketing for future growth opportunities, they are also a way for DDB Canada to ensure those elements remain a part of its client offering here. Both agencies will continue to be based out of Toronto.

Globally, Rapp Worldwide is being spun out as a stand-alone agency network within holding company Omnicom, with a handful of offices in certain markets retaining their DDB affiliation and adopting the Track name in the near future. The Canadian office is the second to undergo the change, following the creation of the brand in Germany in March.
The move not only allows DDB to continue to offer integrated CRM solutions to clients, but to reflect the changing role and importance of the practice, according to a release. CRM has been growing to include more data-driven insights for e-commerce and marketing automation on top of things like loyalty programs.
Frank Palmer, chairman and CEO of DDB Canada, says when the decision was made by Omnicom to break Rapp out as its own company, the feeling was that the agency's clients in Canada would be better served if its services, which were built in Canada by DDB, were kept within the walls of the agency.
"We try to be as integrated as we can, so all our services are bundled together and give our clients the best service possible, and that includes what Track does," Palmer says. "It's a very important part of our offering because it's a discipline our clients are demanding as part of the integrated model. With clients wanting to know more about consumer behaviour, we have to be able to offer that to them, because a lot of the old ways of making those choices aren't as effective."

While what is now known as TracyLocke Canada is switching to a new network, the agency's organization and reporting structure will remain the same under DDB Canada. Palmer says Omnicom was looking to build the TracyLocke brand, which has over a dozen offices across the globe, and bringing ShopperDDB's capabilities into the mix not only creates more of a consistent shopper marketing brand for Omnicom, but allows DDB Canada to tap into more global resources.
"It gives us a greater ability to expand beyond our own borders in Canada and take it to the next level," Palmer says. "We now have a bigger opportunity to provide clients North America-wide with more offerings, and we are looking at using shared resources across everything we do. It really is a benefit to draw from places that are doing things that we might also need to do going forward."
The roles of existing staff will be transferred to the new agencies, including the leadership of VP and managing director Paul Tedesco and ECD Barb Williams at Track and ShopperDDB founder Jason Dubroy retaining his role as VP and managing director at TracyLocke. All of their existing clients – which include Kraft Canada, SickKids Foundation and Volkswagen Canada at Track and Strategic Milk Alliance, Energizer and CIL Paints at TracyLocke – will also be making the transition.