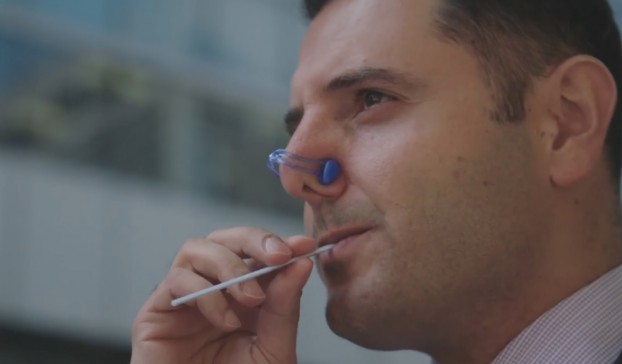 A 200 metre run is no big deal, right? Not for everyone.
SickKids Foundation has created a new video showing just what that distance would feel like to a patient with cystic fibrosis.
Tomorrow, a SickKids patient named Myles will be running that length when he carries the torch for this year's Pan Am Games. To show the average person what that will feel like for him, SickKids took to the streets of Toronto and got passersby to run the same 200 metres with a noseplug, breathing only through a narrow straw. Suddenly, that 200 metres is a lot more daunting.
That feeling of breathing through a straw – the major focus of the spot – is one of the ways the hospital explains what living with cystic fibrosis is like, says Andrew Hart, associate director, content at SickKids Foundation, which created the video internally.
CIBC, the lead sponsor for the Games and a SickKids donor, was invited to have a torchbearer for the lead-up to the Pan Am Opening Ceremony and chose to have a patient make the run. "One of the things that we always try to do is educate people on what the illness or condition of the patient is," Hart says. While it will later film Myles making his run, the organization also wanted to show what his experience will really be like.
"Hopefully it strikes a chord with somebody and inspires them to either find out more information or find out how they can get involved and help out," Hart says.
The video, posted last night, already has over 50,000 views on Facebook alone, without any paid support yet. The Facebook community is particularly engaged, since most of the SickKids followers have some kind of connection with the hospital, Hart says.
Later today, paid support (through promoting the Facebook video post and running YouTube pre-roll) will kick in, led by Cairns Oneil.