Volkswagen's musical stories
A new branded content campaign for the Beetle gets bands and drivers alike to explore the car's musical connections.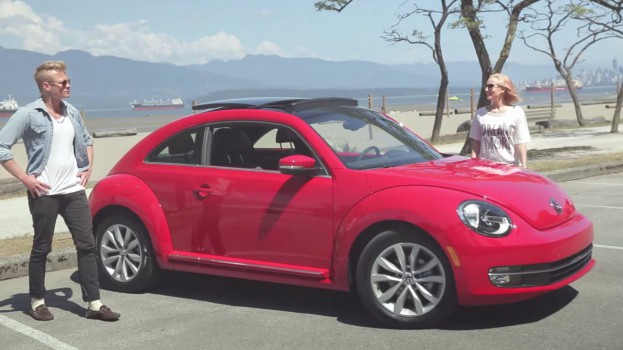 The Volkswagen Beetle is one of the few cars that is also a staple of pop culture, something a new branded content campaign promoting the new Beetle Classic model is looking to capitalize on.

The "Beetle Road Stories" campaign is being led by videos featuring bands and musicians – including Mother Mother, Jann Arden, Bobby Bazini and Johnny Reid – telling stories about their memories of the Beetle, with a particular emphasis on how it played into their musical roots.

The videos are collected on the Beetle Road Stories website, where consumers can go to share their own stories about the Beetle and music. Doing so will enter them in a contest to win music prize packs, VIP access to concerts, trips or their own 2015 Beetle Classic.

The video content was produced by Rise Branded Entertainment, Universal Music Canada's new branded content division, with support on the wider campaign from DDB Canada, Volkswagen's AOR. A paid social buy was handled by Mediacom.

Volkswagen is no stranger to branded content initiatives, especially when it come to the Beetle. While it did the "Head 2 Head" series for the Golf earlier this year, over the last two years, the Beetle has been the subject of a series of branded music videos, a cross-country tour of interviews and performances through a partnership with CBC Music and a half-hour, nationally aired documentary about the oldest Beetle still on the road today. Music and history are two common themes in the content, and "Beetle Road Stories" brings those elements together.

"There is a natural tie-in with Beetle and music, so we've continued on that path to make sure it does resonate with people and that personality comes out in the branded content," says Lynne Piette, manager of brand marketing at Volkswagen Canada. "But many people also have had something monumental happen in their lives with this car, so we are also trying to bring that to the surface to say that these memories and experiences happened because of Beetle. You don't see that chance in many other contemporary vehicles."

The artists featured are meant to reach a wide range of ages and musical tastes, and Piette says there is no particular demographic in mind for the campaign. The goal is instead to reinforce an emotional connection with the Beetle in whoever might have it, in order to bring the appeal back to a car that is still considered a "niche" vehicle by many drivers.

"We have vehicles in our lineup where we take a very rational approach," she says. "But Beetle allows us to be a bit more creative and emotional and tap into personal experiences to drive a bit of fun back into people's lives through the car."

The campaign is living online for now, but with over 400 stories shared in the first week, Piette does see potential to build on those stories somewhere down the line.