Quaker dances to a new beat
Get your tissues ready - the CPG brand brings together dad and daughter for its latest digital doc.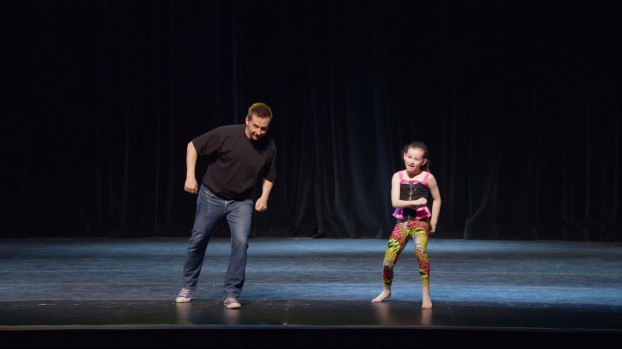 Quaker is continuing its "Goodness Starts Today" campaign with a new online mini-documentary that aims to connect with younger, digitally-engaged moms.

In the video, Quaker interviews a dad and his daughter as they talk about how busy their house is and how much they wish they could spend more time together. When the daughter suggests coming to a dance class and performing with her as a way to do that, they begin choreographing and training, and it's revealed that the dad was reviewing their routine on his phone and computer the whole time.

Studio M produced the video, with OMD handling the media buy and Praxis providing PR support.

The "Recital" video is the latest in Quaker's "Goodness Starts Today" campaign that launched in January with a masterbrand TV spot, as well as other spots that applied the tagline to specific Quaker products like oatmeal, cookies and bars. While the idea of "goodness" has been present in many of the brand's previous platforms and taglines in relation to the food and ingredients in the products, the new campaign has aimed to apply that to the personal lives of Canadians as well.

"We know Canadians are busier and trying to juggle a lot of things, so the campaign is based on a personal sentiment [that] whether playing with the kids, going to the gym or going out for a walk, to just prioritize whatever it might be that matters to them," says Lindsay Ho, marketing manager for Quaker at PepsiCo Foods Canada, adding that it was purposely looking to take a masterbrand approach for the new video.

In the spring, the brand took the message to the digital and social realms for "#TodayList," launching with video interviews of people saying what is on their "to-do list" before asking them what they would rather be doing, encouraging Canadians to do the same with the hashtag on social media. Ho says there is still a perception that the Quaker brand caters to an older audience, and increasing its digital presence is part of an effort to modernize the brand and engage with younger families.

"Our key target is moms with kids under 12 and even though we know she is busier than ever, we also know that she is spending more time online," Ho says. Of the brand's fans on Facebook, 84% are women and 44% of them are between the ages of 25 and 44.

"It's a real family and it's authentic and we really thought it would resonate with Canadians so they would take that idea and live it themselves in real life."

Ho adds that the broader target is young families as a whole, and this video showcases dad's role in the family. The campaign will continue through the remainder of the year and the brand is currently planning ways to bring "Goodness Starts Today" into 2016.