Next Big Things: New tech will lead to new storytelling
How VR, AR and even UHD will open the doors to different kinds of content and entertainment experiences.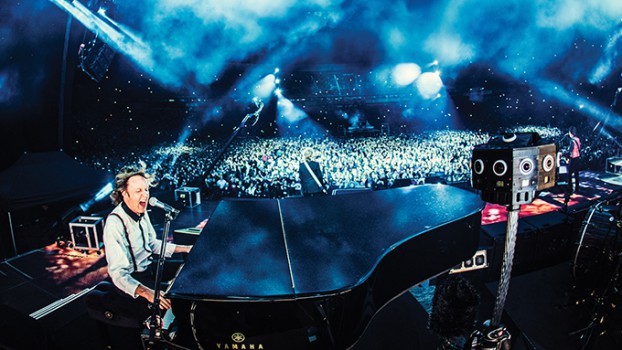 This story appears in the September 2015 issue of strategy.
For our Next Big Things issue, we reached out to creative minds in several corners of the industry to get a sense of which recent developments excite them, and what their next steps and applications should be. Here are some ideas around video experiences our pundits predict to make waves in the industry.
Embracing rich content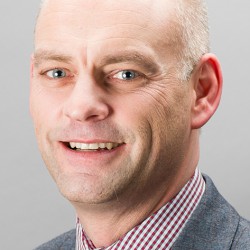 Mark Childs, CMO, Samsung Canada
We've known for a long time that content is king, but with the fast-paced advances in technological innovation and the evolution of social media platforms, the way content is experienced and consumed is having a profound effect on the way it is produced and amplified.
Twenty years ago, no one was working to solve the problem of how to shoot the best possible 15-second video. But today we are experiencing a shift in the media consumption habits of consumers, who are now accustomed to watching video in 15-second (or less) snippets on social media via their mobile devices, as well as a rise of live broadcast social platforms such as Periscope. Suddenly, designing technology that maximizes the chance of shooting a great short video worth "liking" is a technology problem worth solving.
This creates a virtuous circle: as the technology improves, it enables content producers to create new forms of storytelling and delve into subjects previously out of reach for those mediums.
Now think about this in the context of big screen entertainment. As video technology gets better – thanks to innovations like UHD and curved TVs – we are seeing growing demand for 4K and UHD content, which has already been answered with new Netflix series like House of Cards and Sense8, which offer immersive, cinematic experiences shot in 4K.
Just as 3D technology is changing the way movies are produced, bringing never-before-possible experiences to moviegoers, imagine what happens when the most creative minds in Hollywood or in the videogame business start looking for new ways to tell stories with 4K, UHD and virtual reality content.
Could we be close to a day when the moviegoer becomes a part of the next Avengers movie? Or a marriage of movies and videogames where the summer's biggest blockbusters become interactive, choose-your-own-adventure type films? This focus on developing new experiences in virtual and augmented reality will fundamentally change the way consumers think about movies, television and other forms of video content.
VR grows out of gaming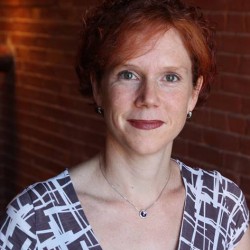 Lucile Bousquet, senior director, marketing and communications, Ubisoft

While virtual reality is commonly associated with gaming, other industries are realizing its potential: healthcare, education, manufacturing, entertainment, tourism…and advertising.

There's a lot of talk about consumer adoption, but the main democratization factor will probably come from enterprises. Technology is becoming more advanced and affordable, so more uses are surfacing, and we're just at the beginning of this incredible adventure.

VR's use in marketing will be a way to introduce an audience to a new concept or experience by creating "physical" connections and sensory engagement where none was possible before.

In tourism, we see a new form of marketing brochure with Destination BC offering tourists a preview of the province with a 360-degree VR video. We also see Qantas offering the possibility for first class passengers to borrow a VR headset to visit the Australian airline's destinations virtually during flight. These tactics help engage travellers in emotional conversations about where and why they should travel.

The whole concept of VR means it breaks down barriers that separate a viewer from their entertainment. We've already seen a VR app that allows viewers to join Paul McCartney on stage in concert. Brands will be able to offer "money can't buy" experiences, like watching hockey games from the bench or attending sold-out concerts in the front row. VR could also increase empathy and generosity in the non-profit sector by putting viewers in a journalist or NGO's shoes during a natural disaster or humanitarian crisis.

Engineering, medical and military sectors already use VR for training purposes, saving money on practice materials by simulating real-life situations instead. NASA's been using VR to improve the quality of life and mental health of astronauts on long-term missions. So we can imagine universities or companies using it widely, making training more engaging and enjoyable. This is especially true for new generations that are no longer motivated by whiteboard teaching methods.

In the manufacturing and product design sectors, VR can design and simulate products to cut prototyping costs and let consumers preview experiences for products that aren't yet available. Audi announced it would be using VR to give potential buyers an in-depth look at car customization options.

Opportunities are limitless: real estate firms or architects offering virtual walk-throughs, virtual product customization for 3D printing, community collaborative design and more.

It's a bit early to predict exactly where the market is headed, but I can say this with confidence: the future of VR in gaming is exciting, but it extends far beyond the industry.

Want more Next Big Things? Check out these future-looking ideas in wearables and IoT, automation and AI, data and mobile and smart devices.